No matter how hard a tourist tries, he or she will rarely find the magical corners that cities always keep secret and almost require us to come and live here to find out more. What's more, even the natives themselves frequently lack complete local knowledge. So, let's explore the Hidden gems in Seville through this post. Here we can find eight secluded locations in Seville. There are much more and we invite you to contact us to book an insider tour with us and enjoy the local side of Seville.
Hotel Casas la Judería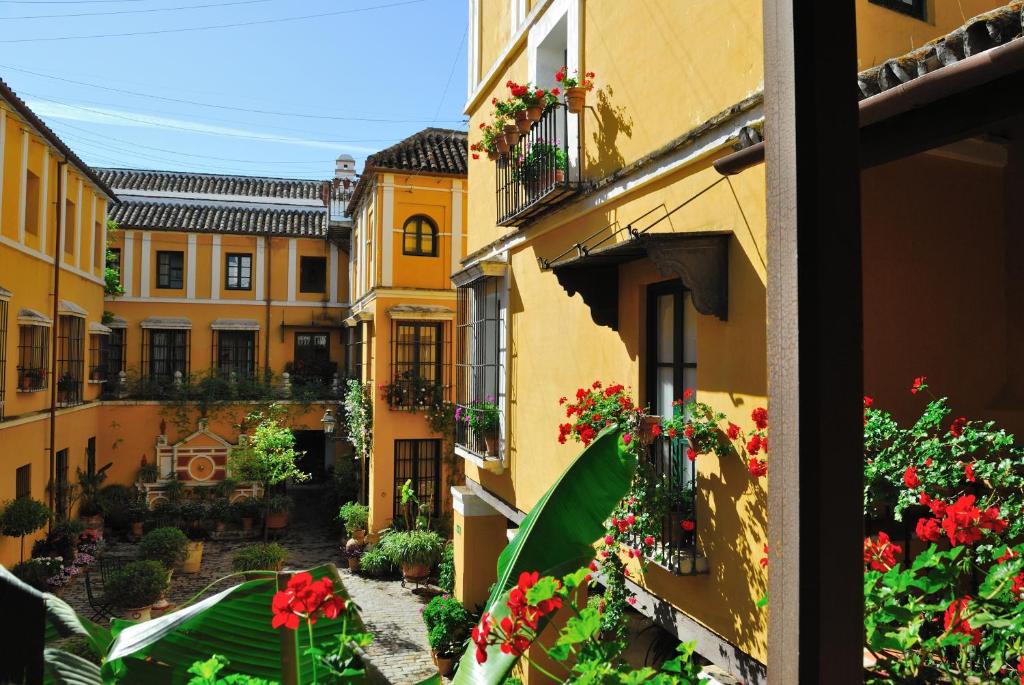 Some of these palace homes have been around for more than five centuries and are hidden in the Sevillian Jewish quarter. This charming hotel located in the center of Seville occupies 27 historic Sevillian houses, all of them connected by corridors and patios. This magical location is now a hotel with its very own spa and amazing decor. Stephen King stayed at this corner if you didn't already know about it. This is the most difficult of Seville's secrets to uncover because you might have to stay at this amazing hotel. If you would like to look for another beautiful accommodation in Seville, let us help you!
San Luis de los Franceses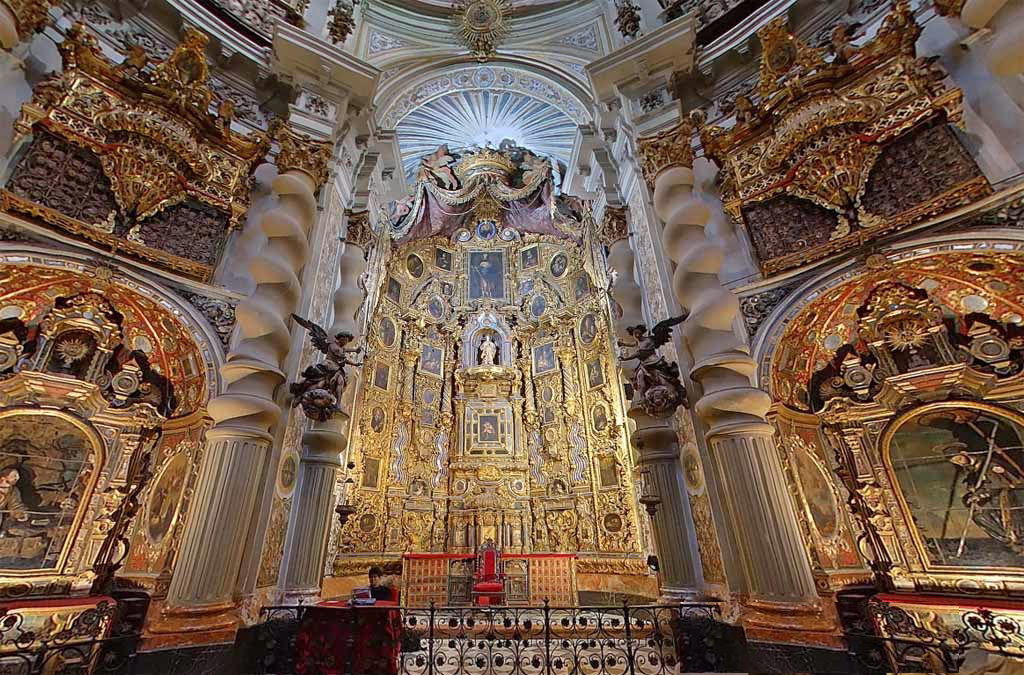 After years of restoration, the beautiful church of San Luis de los Franceses was reopened in September 2016 and became one of the hidden gems in Seville again. That was a huge event and has since hosted great events like the Flamenco Biennial. Its interior is a stunning example of Sevillian Baroque craftsmanship. If you join our Off the Beaten Path Tour you can visit this church along with many other Bohemain artisan workshops scatters around this lively and not touristy neighborhood. If you are more of a foodie then you can combine this visit with some truly mouthwatering tapas.
Artillery factory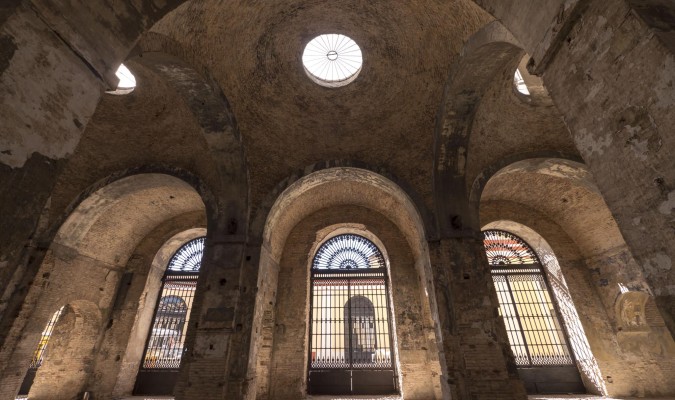 On Avenida Eduardo Dato, you'll find this massive industrial building. The purpose of its creation was to continuously manufacture weapons. It was established in 1565 and is listed as a Cultural Asset. The building's vaults and the factory engineers' houses with gardens alone are worth entering. It is being built right now, waiting for a spectacular opening.
Green street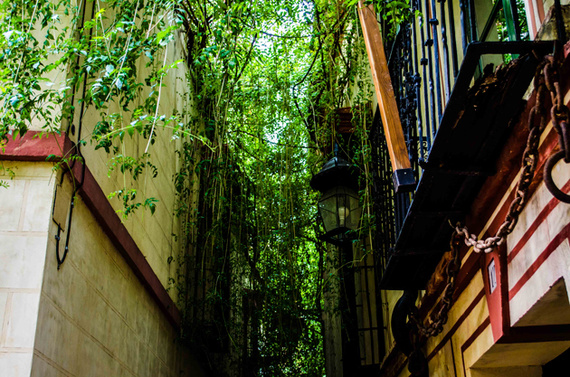 If you've ever taken a walking tour through Seville, it's likely that you've passed through this pedestrian street that connects Menéndez Pelayo avenue with Céspedes street if you've ever gotten lost in the Jewish quarter—something that shouldn't come as a surprise to us—if you've ever been there. This hidden gem in Seville is not distinguished by its massive monuments or imposing facades; rather, It is distinguished by its narrowness, traditional architecture, and abundant vegetation that provides shade for onlookers.
Moroccan pavilion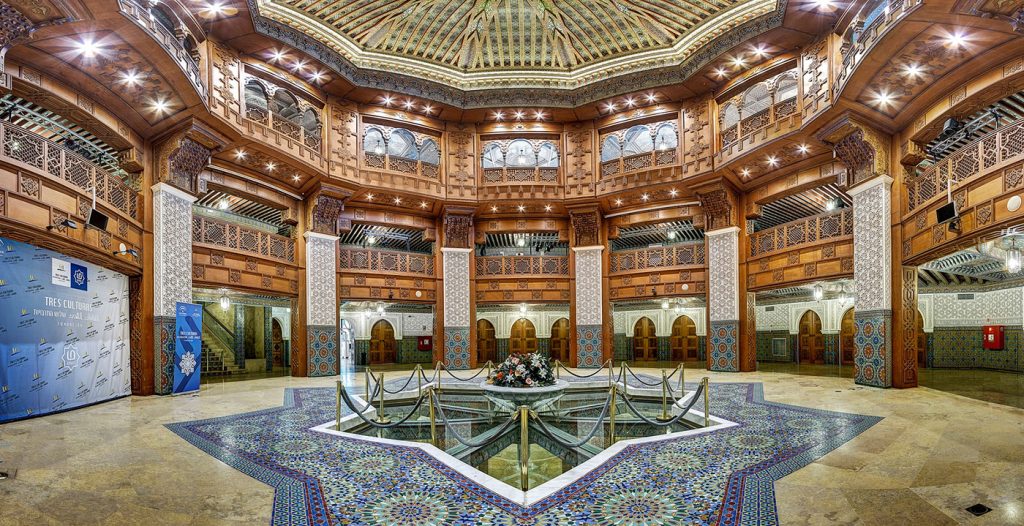 The Universal Exposition of 1992 transformed Seville. New communication infrastructures, new cultural spaces, increased hotel capacity, and an urban transformation, developing the exhibition center. Among the pavilions that remain in use from that golden chapter in the history of Seville, the Moroccan one stands out, also known as the Hassan II Pavilion, which is the headquarters of the Fundación Tres Culturas del Mediterráneo. The Moroccan Pavilion was built by combining the know-how of Moroccan artisans with new construction techniques. Resulting in a modern and extraordinarily colorful space, with countless samples of Moroccan art working on clay, stone, plaster, or wood.
Saint Jerome Monastery
The San Jerónimo de Buenavista Monastery is a monastery of medieval origin (1414) that in the first "version" had to respond to the Flamboyant Gothic. A cheerful panorama of flourishing orchards closed off by the bluish mountain range in the distance justifies the nickname of the monastery. Currently, San Jerónimo is within Seville, surrounded by a neighborhood of the same name. Due to the enormous magnitude of the area of its location, the grandeur of the layout, and the jewels of art that beautified it, it could only be compared in Spain to San Lorenzo del Escorial, as stated by Professor Sancho Corbacho in a very careful and valuable study on San Jerónimo. Starting in 1843, the destruction and looting of the facilities and factory turned the monastery into some very sad ruins that a romantic poet sang about. As the Monastery is not in the city centre, not many people know about it – making it a true hidden gem in Seville !.
Haman Almohade in the Bar Giralda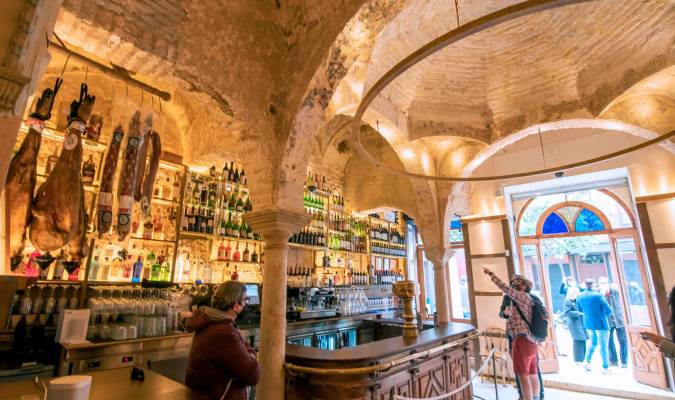 An absolute hidden gem in Seville was kept for years in the renowned Mateos Gago, just a few meters from the cathedral. More specifically, it occurred during the renovations that regionalist architect Vicente Traver carried out at the beginning of the 20th century to turn the building into a hotel. The Almohad Hamam, built in the 12th century, has been hidden, preserved, and safeguarded up until this point. And nowadays you can see it in a bar called – Bar Giralda.
Santa Marta Square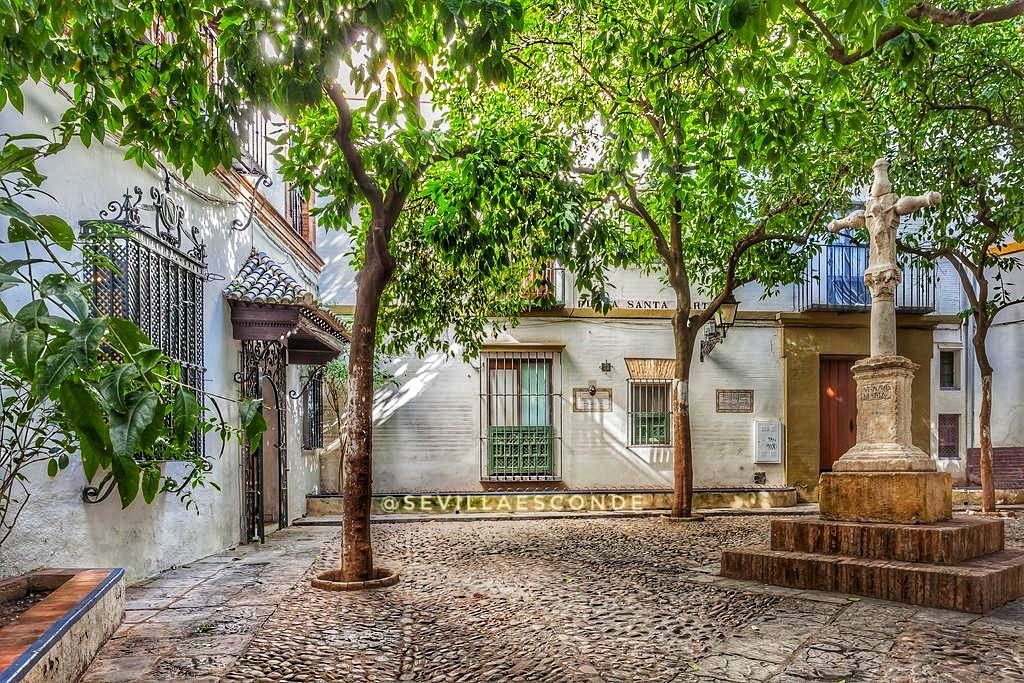 Everyone who walks into this tiny square in the middle of Seville's historic district is taken aback by the impression that time has stopped here. The vanishing Santa Marta Hospital gives it its name. A Sunday philately and numismatics market was taking place here prior to 1980. The convent of La Encarnación can be accessed through one of the three portals in the square. The amazing fact about his hidden square is that is right next to the MOST visited monuments in Seville and barely anybody passed by here.
Of course, this is not all, another great spot is next to the Plaza de Armas to see some graffitis. Lastly, if you would like to know more about Secret places and Hidden Gems in Seville that the tourist guides don't tell you about, get in touch with us!