So, you've spent the day taking in the architecture and marvelling at the city's rich history, but the Sun's going down and you're feeling wide awake after a long and drooly siesta. What now?
Luckily for you the locals here are notorious party animals and the nightlife in Seville is roaring any day of the week! Beware though, if you want to do this like the locals you'll be starting late in the evening and crawling back into your bed during the latest of the morning's early hours…
Whether you have the stamina to go all night or want a civilised cerveza with a bit of atmosphere, there are a host of different areas in the city for you to peruse. We've compiled our top three destinations for you to explore when the Sun's gone down…
Alameda de Hércules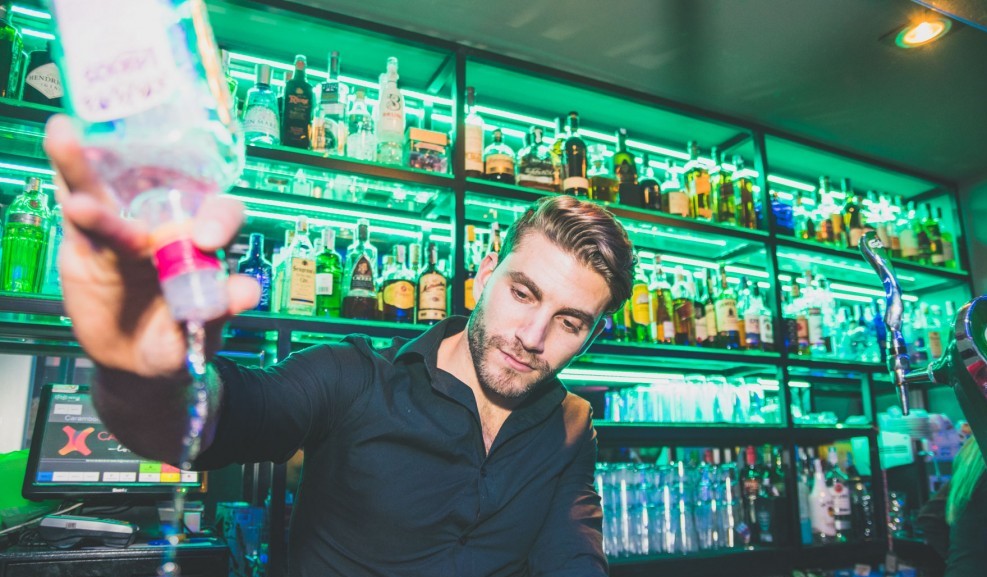 This pocket of Seville bubbles a kilometre or so North of the city centre, and very much takes the gluten free cake as the city's hipster destination for nightlife. Originally a district which suffered serious decline through the 20th century after the Spanish Civil War, its gradual redevelopment since 2006 has seen it become one of the main nightlife hubs around. Now, we must say outright that we don't condone gentrification, but it does have its perks – and in this case, capitalism's simultaneously raising and reinforcing the roof, baby!
Live music is a huge part of its allure. Day drinkers, BYOB to the dirt plaza at the weekend and enjoy the boho hubbub with buskers and performers. If you need a break from the Sun, take a seat in the lively Café Central and then move onto some reggaeton music at the three floor bar, Carombolo.
When night falls, however, the energy shoots up like some tasteless joke about gentrification. Bars and clubs cradle the boulevard in strong number and the plaza thrums with a friendly and open crowd that gets busiest an hour or two after midnight. The drinks here are cheap and the atmosphere is fantastic.
For great live shows try Fun Club and its lively alternative scene or Gigante Bar, a popular bar in the area that's open to all late in the evening. If you're partial to a bit of nightlife in the form of Jazz music then head to Naima to quench your thirst, you ol' culture vulture, you. To find out more about the area, let us guide you through it with our Off the Beaten Path Tour.
Alfalfa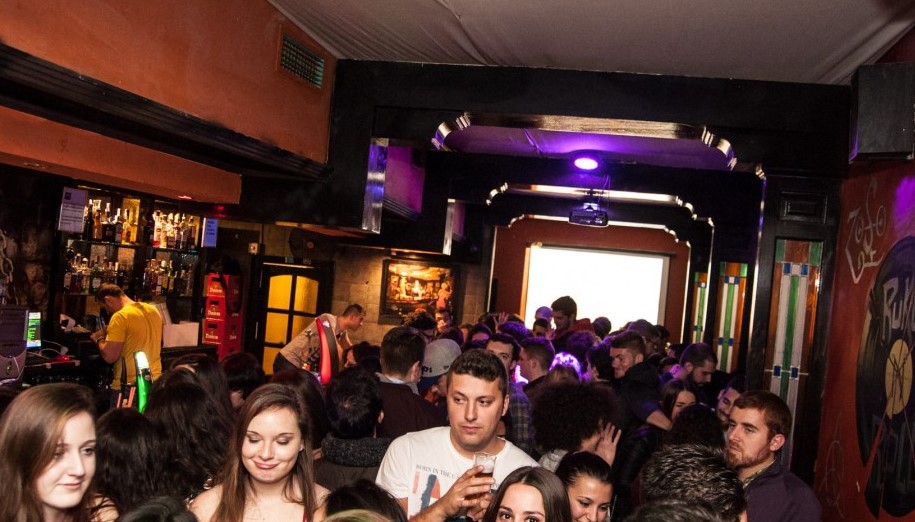 If one were to look up 'Alfalfa', one would see its medicinal properties make it useful for kidney conditions, bladder and prostate issues, and increasing urine flow. However, it's also the name one of the most historic areas of Seville and a safe bet for a great nightlife. The devil is in the details. That said, if you don't keep hydrated in the hot Andalucian Sun, who knows when the former might come in handy? You can thank us later.
Alfalfa is an area in central Seville surrounded by the most impressive skyline for miles. Unfortunately, Seville is famously flat so you'd have to head on one of our Rooftop Tours to actually see it… but it looks good from the street too.
The flamenco bars to the north of the area (close to Santa Catalina) are much more authentic and affordable than those in central Seville and spending your night in one of these joints is sure to give you a strong taste of Alfalfa with no lasting side effects other than nostalgia and longing.
Pérez Galdóz is a street which hosts a number of bars that serve cheap drinks, play music and open until late. Berlin, La Rebotica and Bar Ruko N' Rolla are just three great destinations for a boogy that sit very nearby. During term time this is also a hotspot for student nightlife so it's probably not somewhere to book a room if you're after a quiet retreat. With so much to offer, there's no doubt Afalfa will leave you breathless, contented and heavily increase your urine flow. No, hang on—
Triana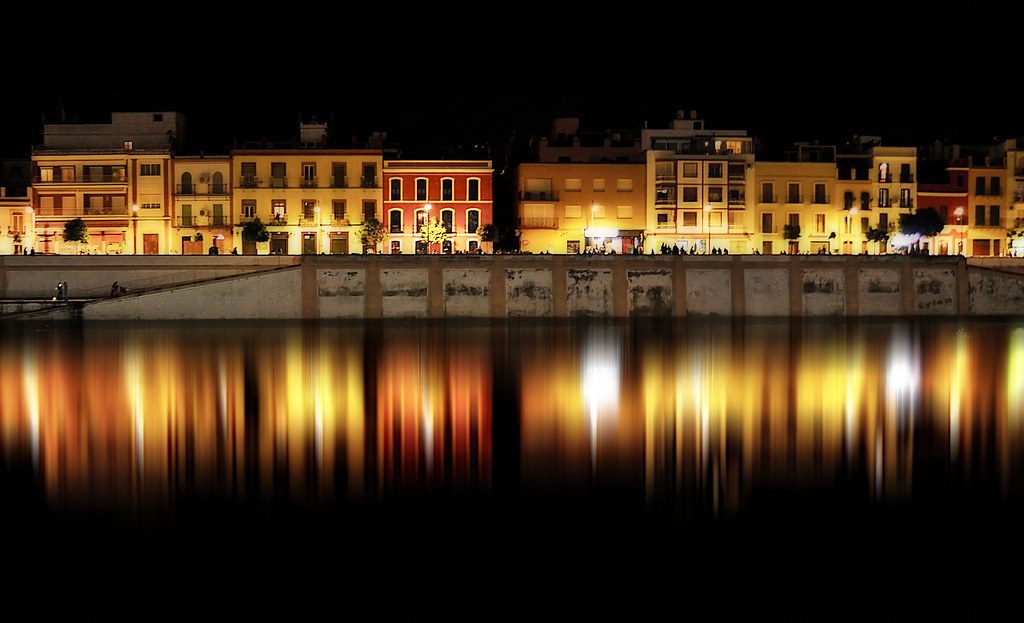 Cross over the Puente de Isabel II and you'll find yourself in the stunning district of Triana.
Triana has a culture a little apart from the mainland and the Trianeros are the locals who typify the slow Andalucian way of life. La Boca el Leon and Bar Roma are two of the best spots for a drink in the late evening and can both be found a stones throw from the Plaza del Altozano. For nightlife further past midnight you can visit La Tertulia on Calle Betis for a drink by the river or JavaCafé on Calle San Jacinto.
Time your trip right and you'll hap across the Velá de Santiago y Santa Ana on Calle Betis. It's a festival that takes place from July 21st to July 26th which has fun fairs for children, food and craft booths, boozy tents and a brilliant after-dark atmosphere. Though the festival was first established as a pilgrimage it is now celebrated in the form of La Cucaña, a competition where you flop over the greased-up bow of a boat to retrieve a flag without falling into the river. Because why not?
The area is beautiful, the people are welcoming and the nightlife is authentic and rich. Triana takes our pick as top recommendation for a night out, though skipping out any of the places named on this list would only be cheating yourself.
Intrigued by Triana? We offer a number of features to whet your appetite for the area, including the Triana Tapas Tour and the Tapas and Flamenco Night.