Want to get one more tick off your bucket list? Have you eaten tapas in the sunshine or watched flamenco? These are the essential ways to discover the heart of Spain's rich culture. To save you time planning your visit, we've put together the best cultural experiences in Andalusia and beyond, so you can get to know Spain, up close and personal. Take notes and be inspired by the country renowned for both its passion and relaxed atmosphere.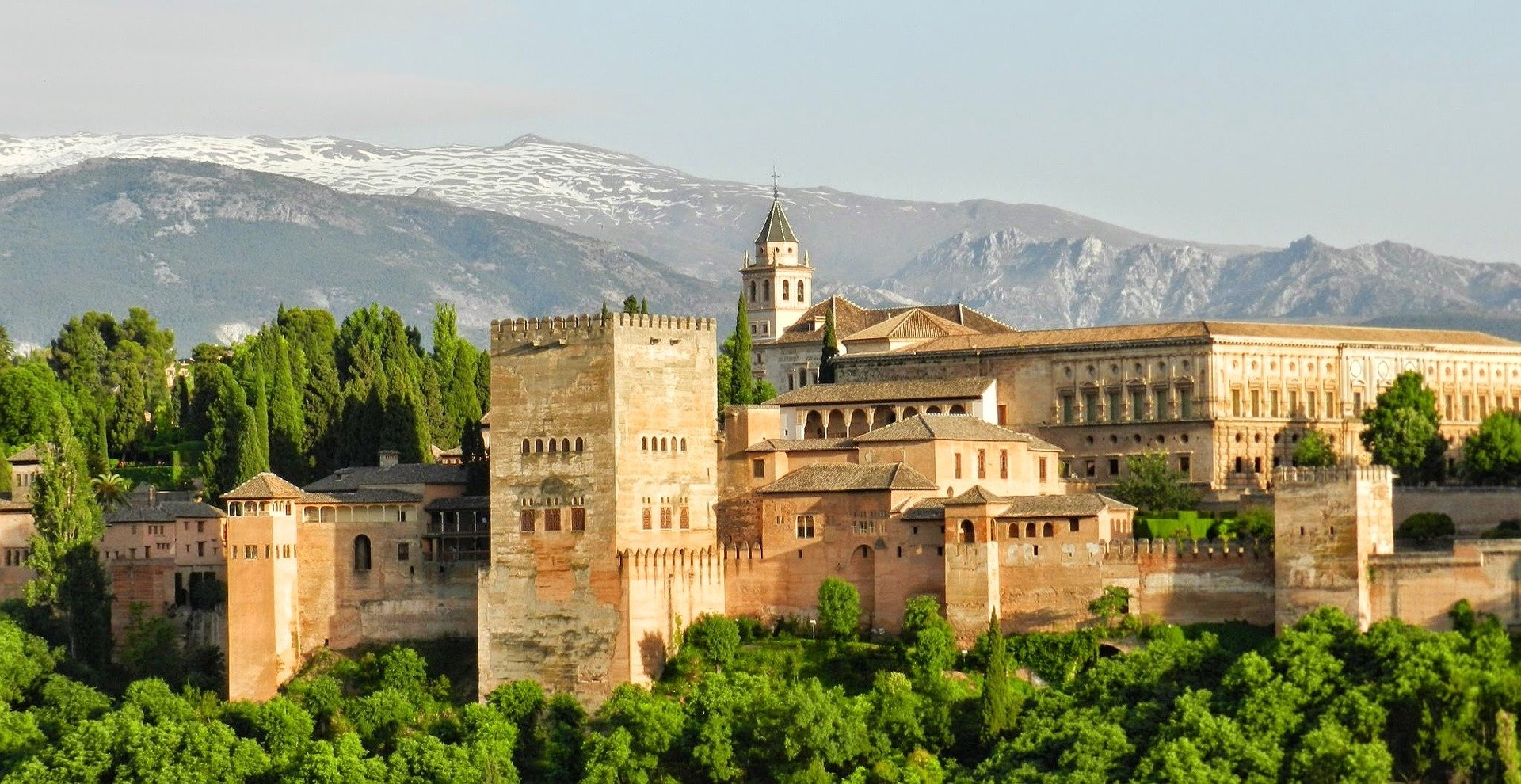 10. Visit Famous Landmarks
Spain isn't short of great monuments and they only add to the miraculous beauty of Spain's historic cities. From Barcelona's Sagrada Familia to Seville's Cathedral and Giralda tower, Spain's landmarks reflect the strong cultural and religious diversity reflected across the country. Perhaps the most famous is the Alhambra palace in Granada. With a private tour of this stunning building, you can marvel at the intricate carvings and geometric patterns that make it instantly recognisable around the world. Learn about Spain's close relationship with Catholicism and the architectural Islamic influences left behind by a golden age in Spanish history.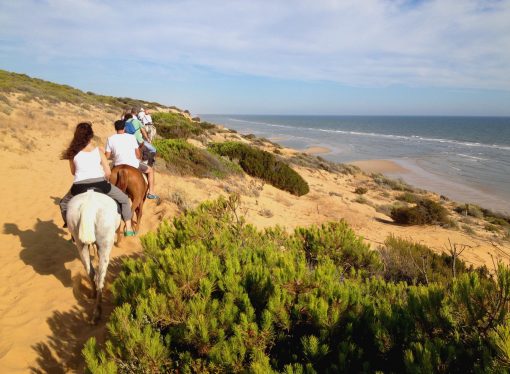 9. Explore the Great Outdoors
Whilst Spain is best known for its white sandy beaches, it also boasts beautiful natural parks. In Andalusia, the Donana National Park is just a short drive from Seville. It's one of the most important marshlands in Europe and is populated by a wide variety of wildlife. It's particularly a great location for birdwatchers! You can either explore the dunes on foot, or try something a bit more adventurous with a horse riding experience! Also in Spain are the formidable and beautiful Sierra Nevada mountains, encircling small villages and the Alhambra palace. Discovering the great outdoors is an amazing way to see the wild side to Spain and enjoy a unique experience with all members of the family.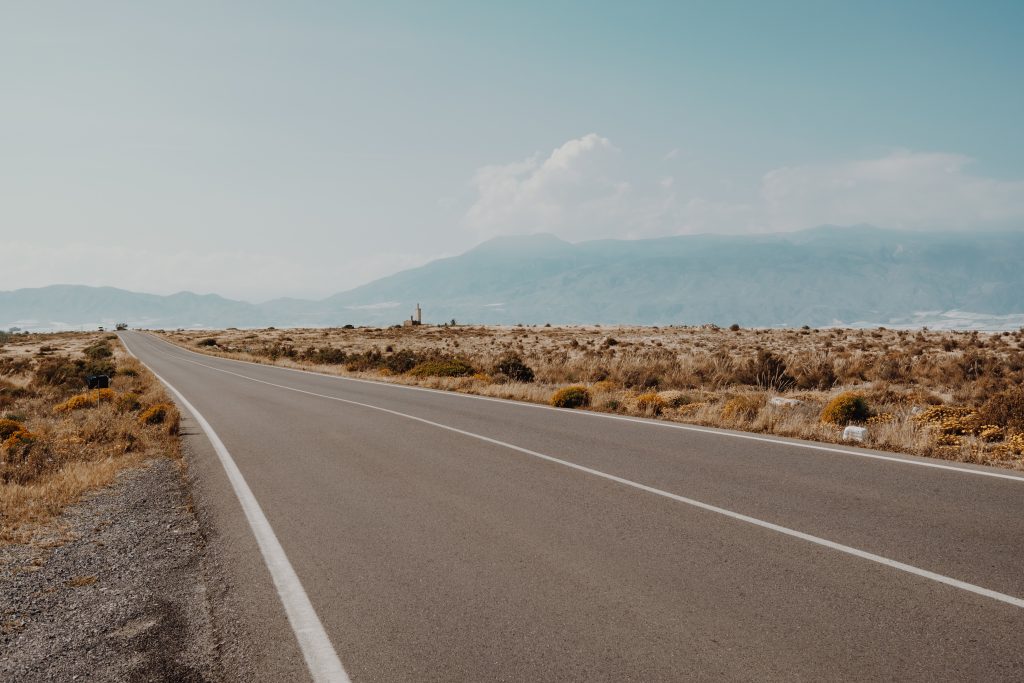 8. Take a Road Trip
From North to South, Spain is littered with incredible sites to see. What better way to ensure that you see them all, than a scenic road trip? Explore the artistic capital of Madrid, the culture of Barcelona and essential cultural experiences in Andalusia. This southern region is the birthplace of a lot of the famous stereotypes of Spain, including flamenco and bullfighting. Exploring the whole country is the best way to get a feel for both the modern and traditional sides of Spain. Besides this, you'll also get great views and the ability to explore some of the hidden gems (like Segovia and Toledo), often left out of tourist itineraries. The road trip is also a great way to take advantage of Spain's ideal location. Hitting the road, you can easily travel between Spain and Portugal and enjoy two holidays in one!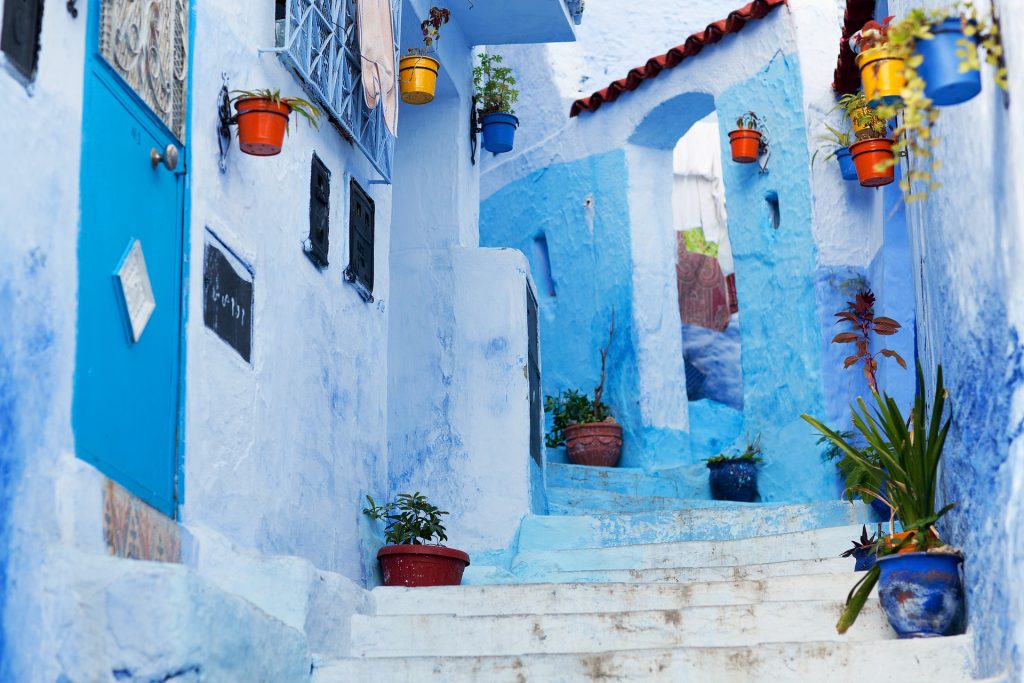 7. Visit Africa
You might not have realised it, but southern Spain is but a ferry ride away from North Africa and the exciting port of Tangier. Making a journey to Spain's windy city of Tarifa, you can make the trip to Morocco in an hour. Here you can explore a whole other continent with ease! Sample local Moroccan delicacies and shop for unique souvenirs in the colourful bazaar. If you enjoy the lively bustle, you could even stay for longer and explore the blue city of Chefchaouen a short journey from Tangier. Despite being in a different continent, due to their close proximity, you can see the influences of Africa in Spain's stunning landscape. So, don't miss your chance to learn more about Spain's history and experience Africa first hand.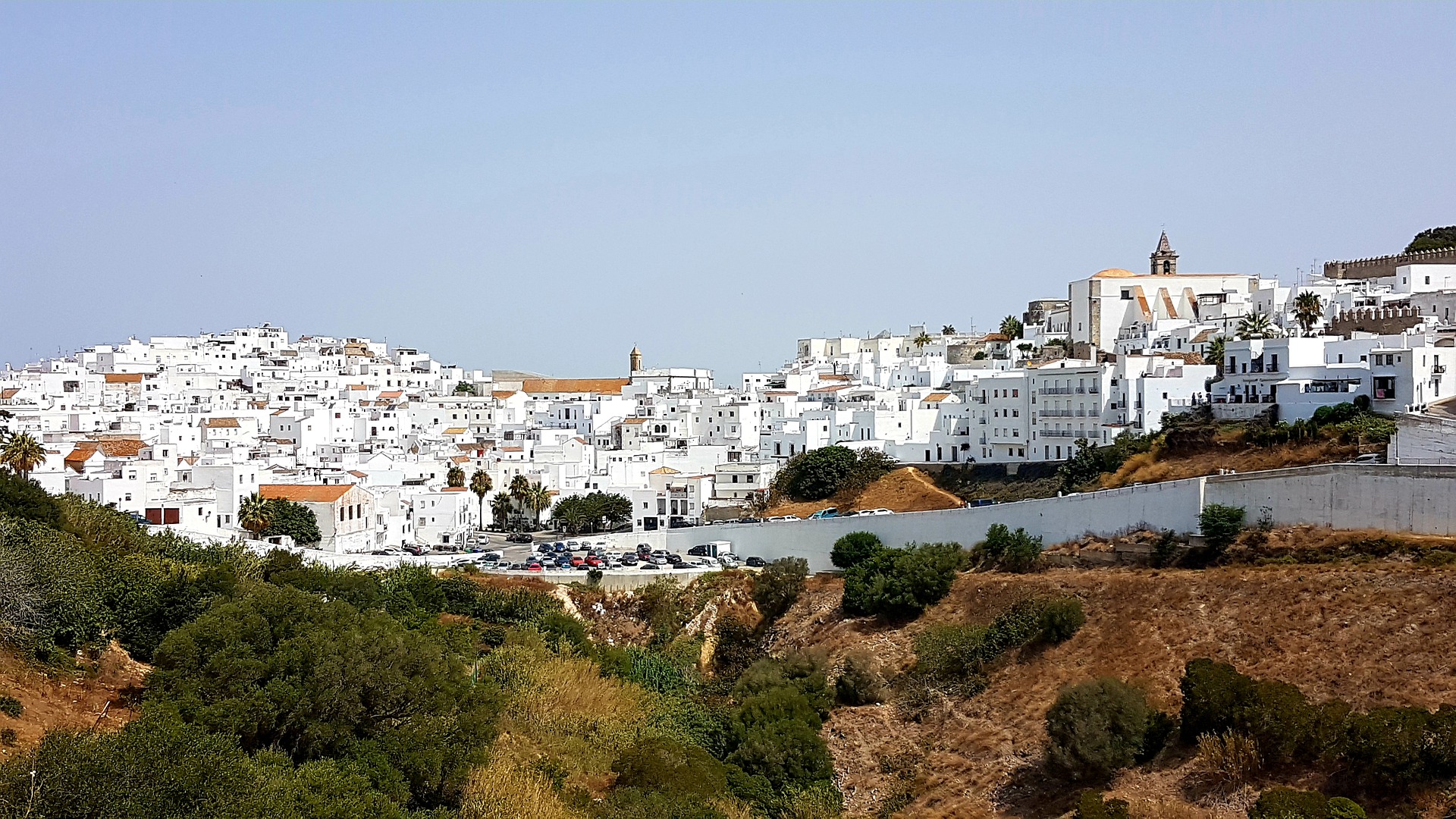 6. Visit the White Villages
If you want the perfect image for your Instagram, the 'Pueblos Blancos' are essential visiting. In English, these are known as the white villages and are largely nestled in the provinces of Malaga and Cadiz, amidst the Grazalema national park. Ensconced by the cliff faces of the mountains, the white villages are a wonder to look at and look down from. Offering spectacular views, they're great for walking tours! The winding, narrow streets and humble churches make the villages the ideal romantic location. Make sure to visit the Zahara de la Sierra, Puerto Serrano and Setenil de las Bodegas amongst others, and experience the picture perfect fantasy.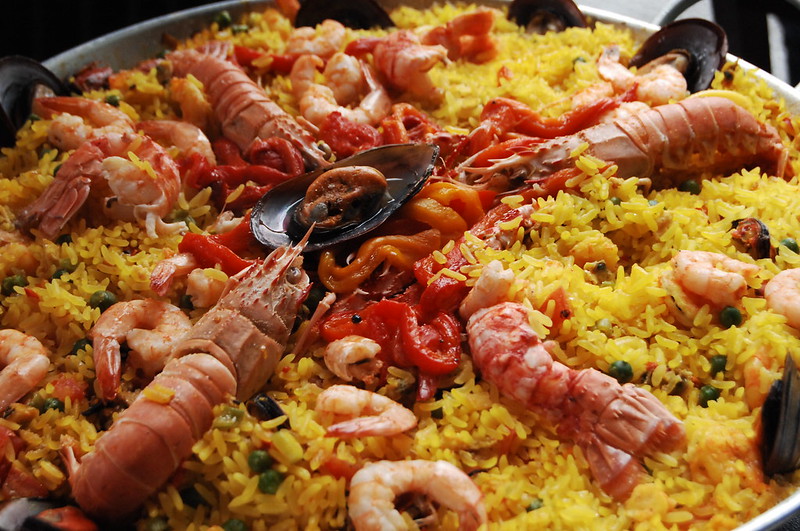 5. Discover Local Culture
This should automatically be on everyone's list for pretty much any destination. Immersing yourself in local culture is the only way to truly get to know a place. For example, do you know Sangria isn't widely drunk across Spain? That paella is mainly eaten and truly authentic in Valencia? It's easy to confuse stereotypes for tradition, and the best way to break free from this habit is to talk to locals. Try learning the language or go off the beaten track to unearth the reality beyond glossy brochures or international myths. Before you know it, you'll have made new friends and will be able to order the best dishes off a menu!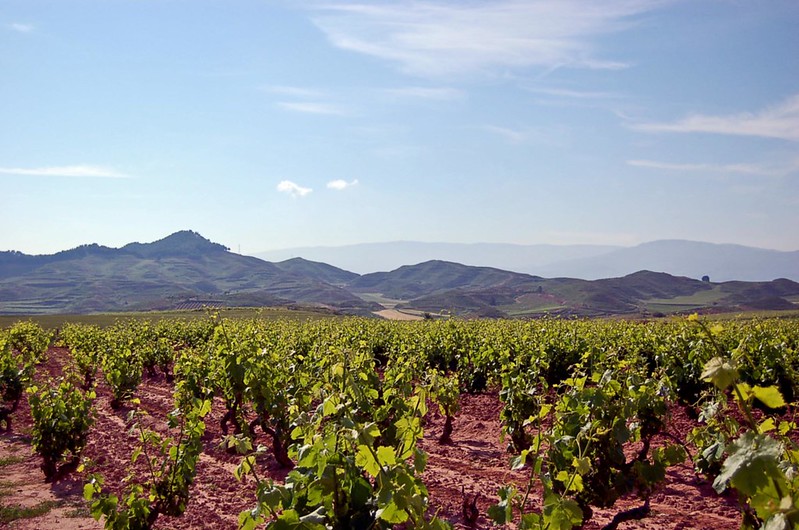 4. Sample Local Wine
According to the International Wine Observatory, Spain is the country with the largest vineyard area in the world. Which is no secret if you take a drive through the countryside! As a result, Spain is a leading producer of wine. and one of its most revered wine exports is sherry! Originally, produced in Jerez de la Fronterra, the region is still a world class exporter of the dessert wine now. Make sure to book a wine tasting to sample the rich, sweet notes that popularly accompany tapas dishes. With one tasting you'll be able to expertly pair fine wine with good food for the rest of your trip. So if you're a foodie looking to make the best out of your time in Spain, choosing a good wine is the first step.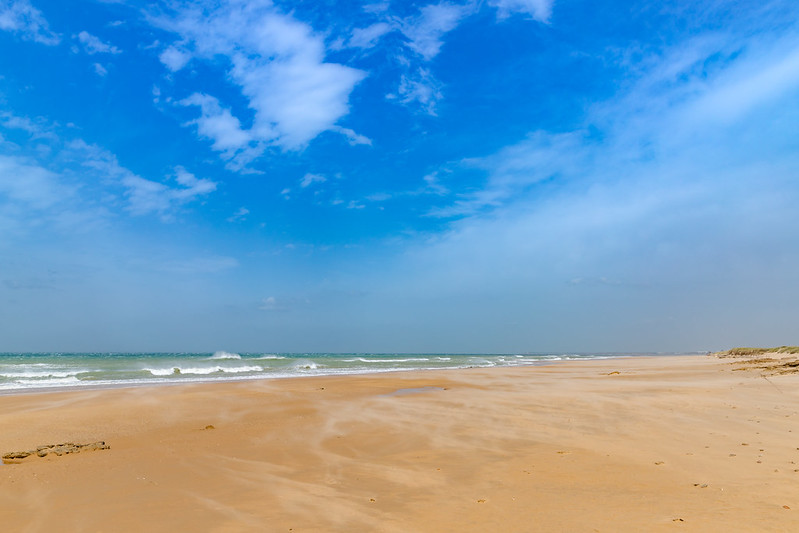 3. Head to the beach
This item on the list needs no introduction. Most people's experience with Spain probably includes a beach, whether it's along the Costa del Sol or a day trip from Madrid. Spain's Mediterranean climate and the exquisite coastline are a winning combination! Visit one of the many beachside bars throughout the country and settle into the sand with a cocktail. Whether you want to take in the sunset at Malaga Bay or visit a naval port like Cadiz, there really is no shortage of excellent locations for you to put real life behind and relax.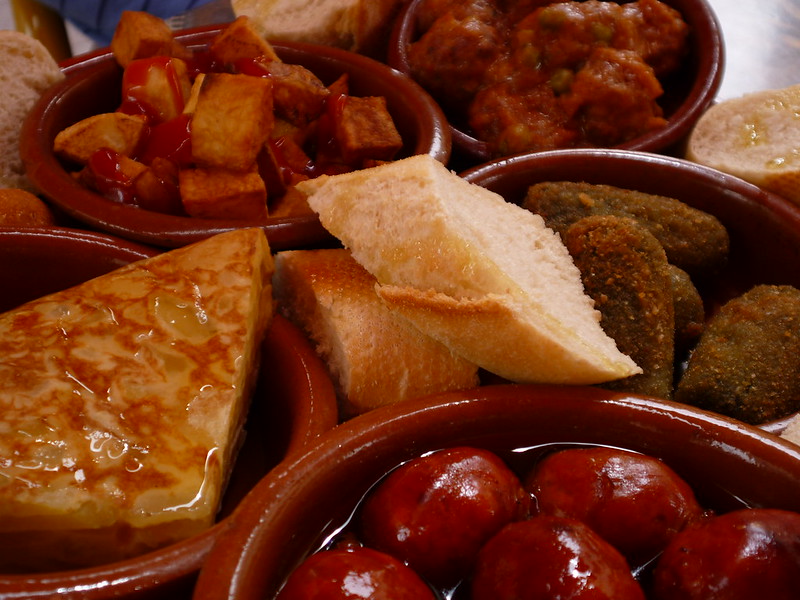 2. Eat Tapas
Spain's tapas culture has gained international interest in the last decade, but Spain is the place to go for the best. Whether you want gourmet or traditional, tapas is a culinary form that has something for everyone, with plenty of meat, vegetables and seafood included in the quintessential dishes. Popular favourites include patatas bravas, solomillo whisky, Spanish tortilla and croquettes, a great selection to begin exploring! Whether you want the traditional tapas bars that include free tapas when you order a drink or more modern tapas, both are cultural experiences in Andalusia! Make sure to visit Seville, the birthplace of modern tapas, to enjoy some great food and experience living history.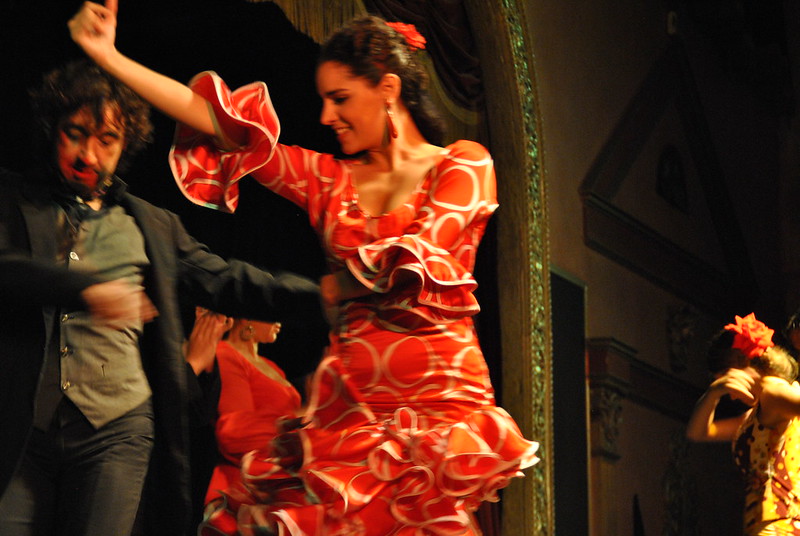 1. Watch Flamenco in Andalusia
Spain's mysterious and mesmerising dance easily makes the top of list. Spain is the only place you can experience the true, authentic magic of flamenco and you can't leave without seeing it. Known for its passionate expression, flamenco began in the gypsy culture of Andalusia. You can see great flamenco across Spain, but it's best in Seville and is one of the most essential cultural experiences in Andalusia. Here, you can experience the flamenco lifestyle as well as the dance, seeing it in the local tablaos (Spanish bars that show flamenco). Flamenco dancing has to be seen to be understood, so make sure you grab a show to truly appreciate Spain's most alluring cultural tradition.
We hope you've enjoyed our countdown and can now begin planning your trip to Spain to the full! If you need any help, contact us and we will ensure no stone is left unturned in providing you with the very best of what Spain has to offer.
Post written by: Rhiannon