Did you know that in 2006, Seville was named the first creative city of music? This means that in Seville, music is everywhere. From guitar strumming at bars to traditional flamenco singing in local tableaus, the music scene here feels alive. If you love to listen, watch or discover musical experiences, this is your ideal destination. We've put together a list of the best music spots in Seville so you can uncover the authentic sound of Andalusia during your visit.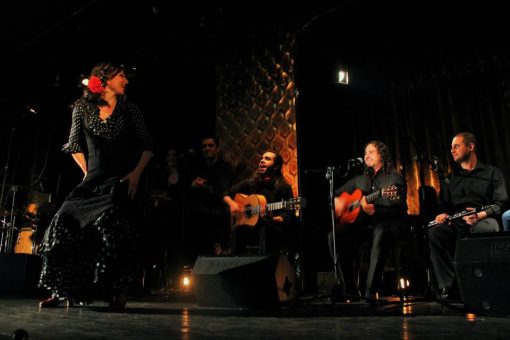 Flamenco
There's no better way to begin your exploration of Sevillian music than with flamenco. This is the truest sound of Seville, and Andalusia in general. Flamenco dance and music has been popular in Andalusia for centuries. It originated from the Roma people who migrated from India to Spain in the 9th and 14th centuries. There are three classic types of song: cante jondo (deep song), cante flamenco (intermediate song) and cante chico (light song). Cante jondo is known to be the oldest form and it conveys intense emotion, usually dealing with death and anguish. One of the essential experiences during any visit to Seville is to experience this traditional singing first hand. You'll often find this in a tablau (a bar which shows flamenco performances).
Here, you'll be able to listen to the soulful notes of the singer and watch as the flamenco artist moves her body to express the passion of the music. It is a truly incredible experience completely unique to the area, and a must-see for anyone interested in discovering the music of other cultures. You can also catch flamenco performed at the Plaza de Espana and Puerta de Jerez square for free. After experiencing the moving lyrics and incredible flamenco movement, you'll be able to truly appreciate why these traditional venues are the very best music spots in Seville.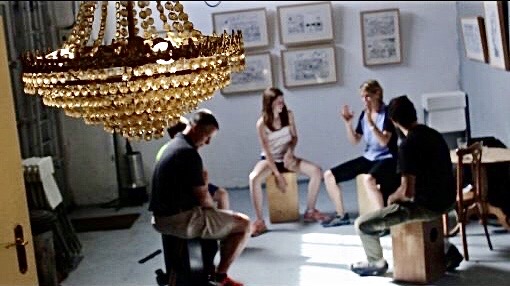 Take a music class
What's a better way to discover new music than taking part in a music workshop? We know that if you follow our earlier advice then you'll be desperate to learn more about flamenco. It's an addictive sound once you hear it and it lingers throughout the city. Sitting at a bar it won't be surprising to hear the strumming of a guitar two tables down. Take part in the action! We offer a flamenco box percussion workshop for beginners which will have you beating to the strong rhythm in no time. You'll learn the ancient techniques that bring flamenco music to life and will be able to create your very own sound.
Once you've mastered the beat, why not learn the dance moves? Take a flamenco dance class and learn the basic choreography from a world-class flamenco artist. Although it's less obvious, a music class is one of the best music spots in Seville to get a whole new perspective of the music itself!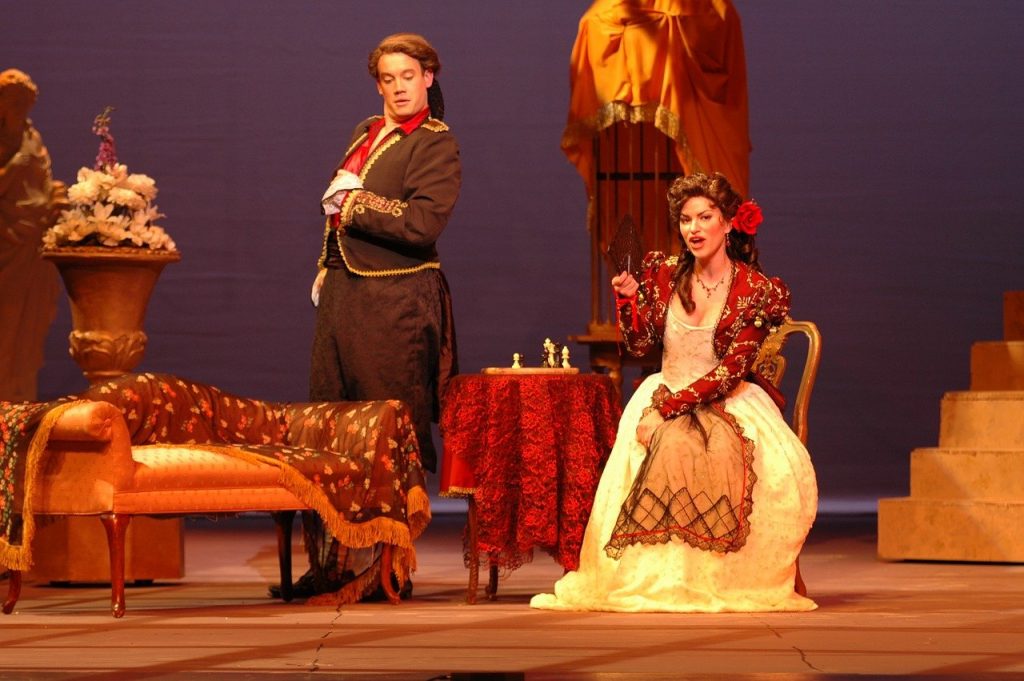 Discover Seville's strong relationship with opera
Seville is famous in the world of opera. In total, it has inspired one hundred known operas around the world. Perhaps the most famous is the Barber of Seville and you can even visit Rosina's famous balcony on one of our walking tours! Alongside this well known example, Seville has inspired Mozart's Don Giovanni which depicts the Sevillian story of Don Juan. Meanwhile Mozart's other work The Marriage of Figaro is also said to be inspired by the city, with many people claiming that Figaro's house resides on Calle Santo Tomas.
Lastly, there's the bright and alluring Carmen, one of the most popular operas in the world. This classic depicts strongly recognisable locations from Seville, including the Tobacco factory, the Callejon del agua and La Maestranza (you can also see some of these locations on our walking tours). Even the Real Alcazar was a setting for two operas! You can also enjoy a musical concert in the famous palace itself! In the summer, you can spend an evening listening to classical, jazz, opera or blues according to the Alcazar's diverse music programme.
Wherever you go in Seville, it's history with opera is visible. Make sure to catch a performance at La Maestranza or the Seville Opera house during your visit. Cajasol also provides a programme of mixed music genres including opera and jazz throughout the year. Opera may be a historic music form, but it remains some of the best music spots in Seville today.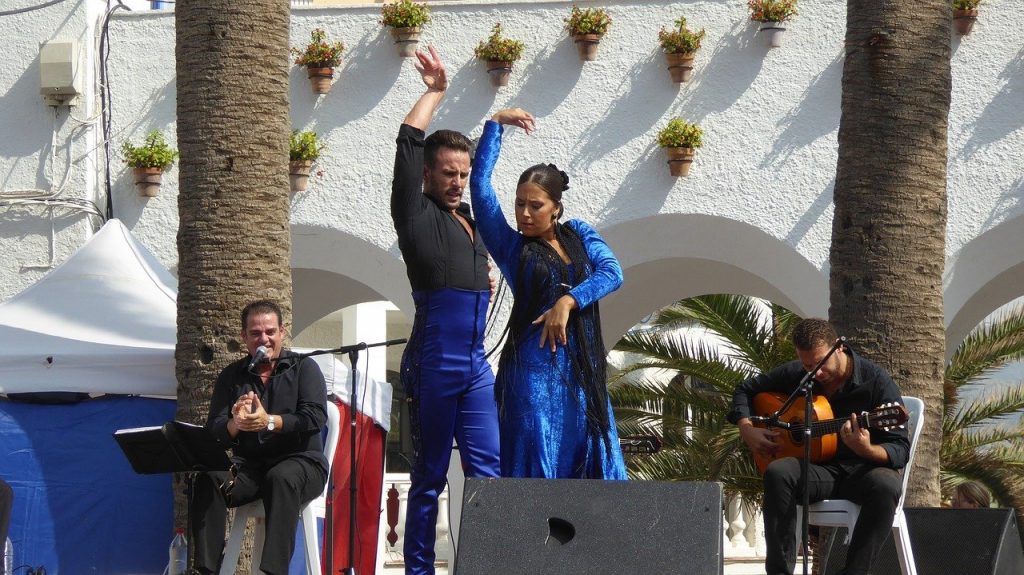 Music Festivals
Everybody in Seville loves a festival! The famous Feria de Abril draws crowds of tourists every year for the colourful display of Sevillian identity. So, it's no surprise that Seville is also host to two famous music festivals. La Bienal del Flamenco takes place in September and is one of the world's most famous celebrations of flamenco. September is a great time to visit Seville due to the perfect warm weather, but you'll also be immersed in the musical heritage of the region. Over three weeks, the best artists from around the world perform in the city in recognition of their strong flamenco heritage and it's not a sight to be missed! This is without a doubt one of the best music spots in Seville but if you're looking for different styles of music, you might want to time your visit with Monkey Week.
This music festival featuring an eclectic mix of styles takes place in the hipster area of Seville, the Alameda de Hercules. Here you can find electronic pop, indie and indie rock at the same time as supporting local artists and businesses. Whatever the month, Seville never fails to deliver an electric musical atmosphere!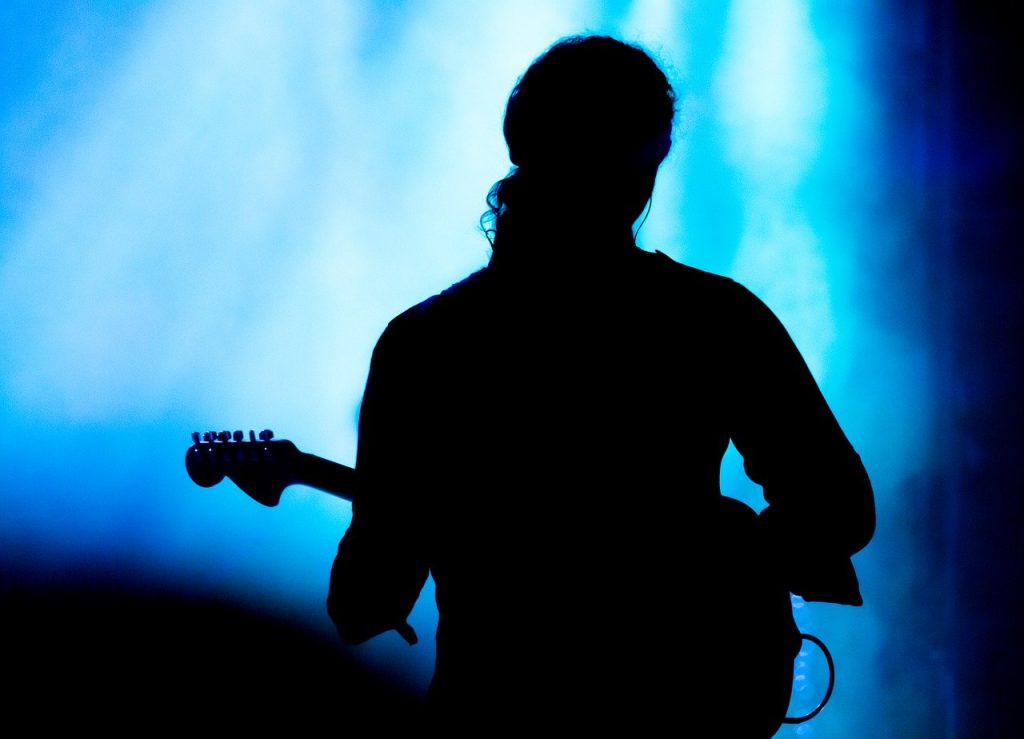 Best Live Music Venues
Now, you might be asking yourself: where can I find this great music in a bar when I visit Seville? Nothing is better than having a drink with friends and feeling the worries of the week disappear to the sound of live music. Seville has opera and flamenco, but it also has no shortage of cool and slightly hidden in plain sight venues. On the Alameda de Hercules you'll find Fun Club and Cafe Tarifa. In Fun Club, you'll easily find a student crowd eager to hear the latest indie rock classics, whilst Cafe Tarifa offers a variety of genres as well as a variety of unique craft beers.
Moving out of the Alameda and onto Calle Feria, you'll find La Bicicleteria. Although, you may have to look before you find it, as on the outside it will pass for an abandoned building. This venue is known as being one of the most iconic for live music in Seville with a bohemian atmosphere and a plethora of local artists performing. It is popular on a Tuesday night, so maybe you stop by at the right time!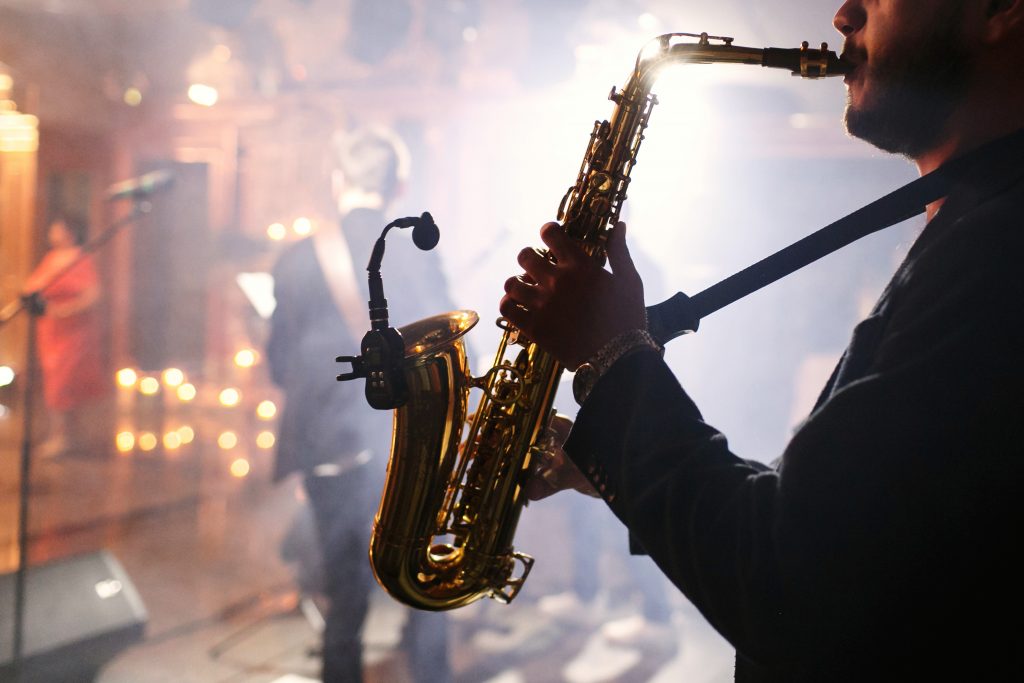 Best Jazz music spots in Seville
In the heart of Seville's historic centre, you'll be able to hear more than just flamenco. Naima Cafe Jazz is a small and traditional looking jazz cafe, home to live performances of authentic blues music. You can settle in the bar with a drink and catch one of the nightly live music performances. There's also a shop inside where you can purchase second hand records before you hear the musicians play.
Casa del Blues Sevilla is another fantastic venue for blues music, as well as a meeting point for blues lovers. The foundation organises talks, conferences, courses and jazz sessions. If blues is your thing, this is one of the best music spots in Seville. Other popular jazz clubs are Jazz corner, Taifa and La Tregua. There's no shortage of soft or lively jazz to transport you to another time, where you can relax or dance depending on your mood.
Seville is a city of music unlike any other. Constantly celebrating its own tradition as well as supporting new artists, it's the ultimate destination for any music lover. Get in touch so that we can help you discover one of the best music spots in the world.
(Disclaimer: the availability and opening times of these venues may be subject to Coronavirus restrictions.)
Post written by: Rhiannon Morris