Spain might be famous for many things, (tapas, flamenco, siestas and fiestas) but beer isn't usually one of them. When most people think of world renowned beer the most common responses are probably Germany, favourites from Eastern Europe or even British IPAs. But new research suggests that Spanish beer takes the lead as the world favourite. We're guessing you've probably heard of San Miguel, but this list will take you on a tour of Andalusia. Where you'll discover the wonders of the regions as well as the very best Spanish beer on the market. We hope you're feeling thirsty!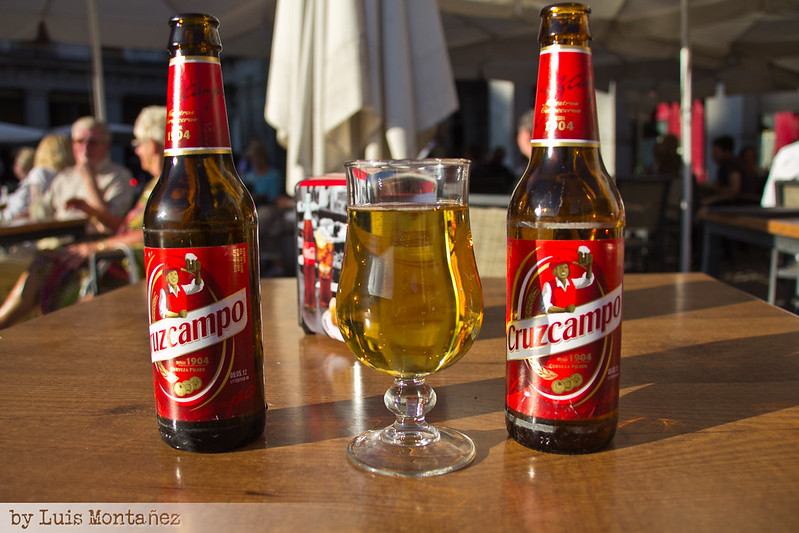 Best Beer in Seville – Cruz Campo
Kicking off the tour in Andalusia's capital, we begin with a true Spanish classic. In Seville, the most widely drunk beer is Cruz Campo, a logo you can find at almost every bar you come across. If you just ask for a 'cana' and don't specify which beer you want, it's almost certain you'll get Cruz Campo. It is beloved by Sevillianos and is a hot contender for the best Spanish beer award, as one of the bestselling brands in Europe. The light and refreshing taste is well suited to tapas, so you can have the true Spanish experience in one sitting.
However, there's a lot more on offer in this diverse city. Recently, craft beer has been gaining momentum in Spain with IPA editions of Cruz Campo now stocked in supermarkets. Seville's Triana district, known for its ceramics, has also started producing its own craft beer. Taifa beer is made with artisan methods and natural ingredients. If you're missing the Seville sunshine, try their blonde beer which evokes the citrus notes of Seville in the spring. No matter where you are, one drop will transport you back to the holiday of your dreams!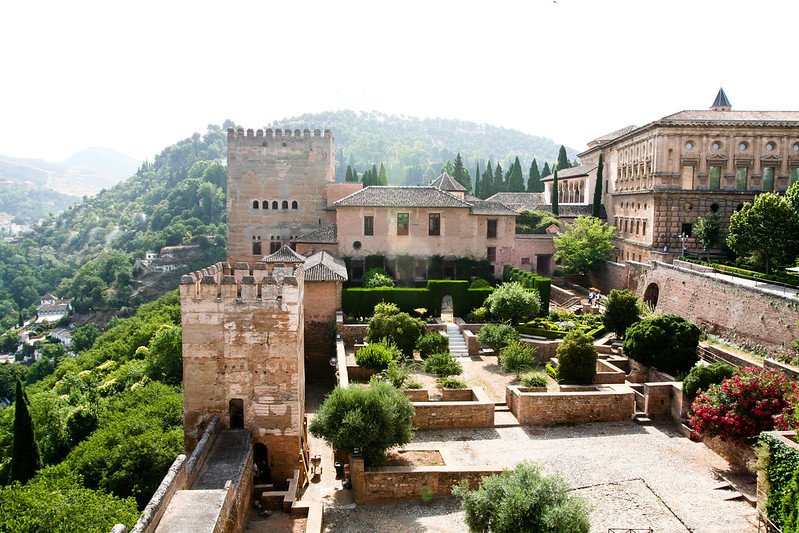 Best Beer in Granada: Alhambra
It's hard not to guess which stop on the tour this beer will take you to. Named after the iconic Alhambra palace in Granada, it's easy to see why this beer is the most consumed beverage in Andalusia's eastern regions. It's been a staple since 1925 and is perhaps the most famous of the region's blonde beers. The flavour is as rich with notes of Amber, as its namesake monument looks beneath the sun. It's a must try if you visit Granada, but as an award winner, this beer is truly royalty within Spain's beer industry. An essential classic with a long history is an excellent choice for your journey of discovery.
Best beer in Cordoba: Cordobeer
Another beer that easily gives away the location of our next stop, and quite a bit of insight into the Spanish creative imagination. Although Cordobeer is produced using Pilsen's ancient recipe, this brand only burst on the scene in 2013. It is now a staple in Cordoba cafes and restaurants. In fact, the beer reflects its birth city in its taste! You'll be able to detect floral notes, reminiscent of the flower displays that adorn Cordoba's courtyards in the Festival De Los Patios.
With the choice of Pilsner, IPA and Wheat there's a flavour for everyone and is a favourite for any beer aficionados. You can visit Cordoba easily from Granada or Seville, explore the ancient city, visit the famous Mezquita and even taste a bit of history with this beer's traditional roots.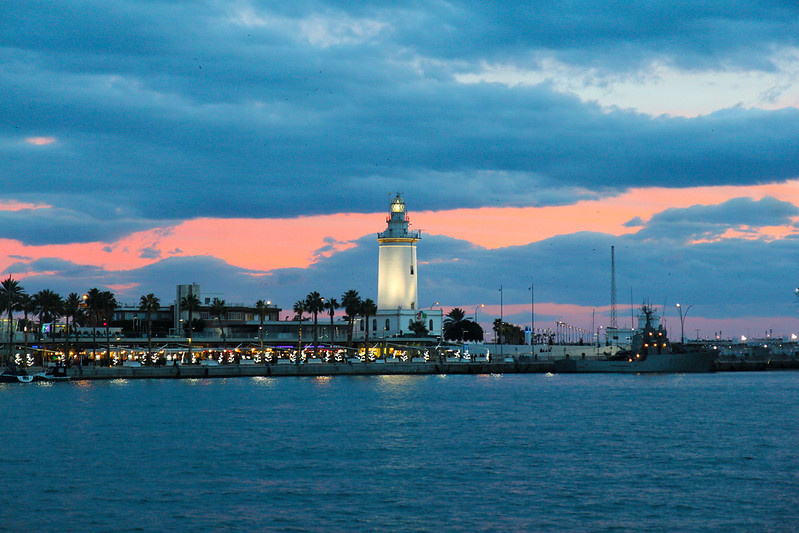 Best beer in Malaga: Victoria
With the slogan, 'Malagueña y Exquisita' (From Malaga and exquisite) this beer pretty much sells itself. Certainly amongst the best of the best Spanish beer, Victoria is a historic institution in Malaga. It was created in 1928 with the fusion of German machinery and local Malaga idealism. The beer is the classic image of internationally revered beer: light, gold and refreshing. To get the best experience drinking Victoria, grab a seat at Malaga Bay to watch the sunset. Is there a better image of relaxation than that?
When visiting Malaga, make sure to pop into the brewery and discover how Victoria became an iconic image of Malaga. If you're on your way to Malaga, don't forget to visit the region's iconic white villages! After all, exploring is the best way to work up a thirst.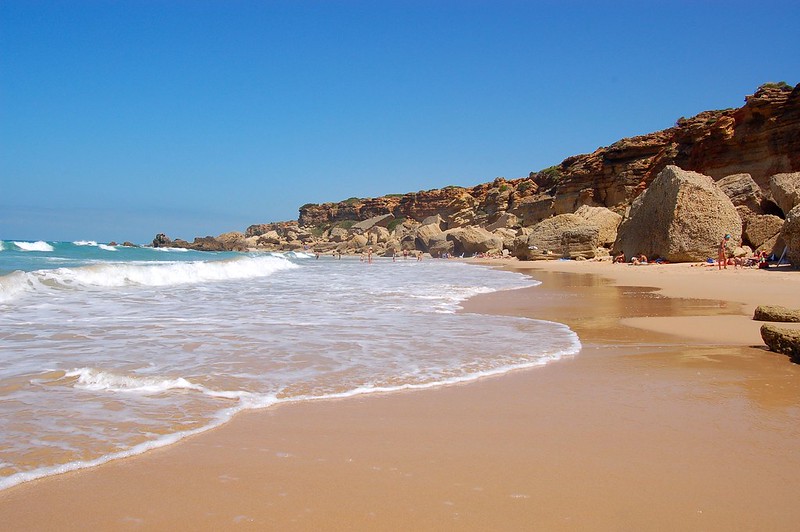 Best beer in Cadiz: Maier and Destraperlo
Maier has been a staple beer in Cadiz since the mid nineteenth century. It is made in the city with authentic methods and high quality ingredients, accounting for its lasting popularity with locals and travellers alike. During a visit to Cadiz you can learn all about their brewing process and sample some of their finest ales. They specialise in themed beers with memorable tastes, so look out for their special edition anniversary beer on Nov 2nd and the American Pale Ale that commemorates the Rota Navy Base.
Although produced in Jerez de la Frontera, another popular beer in Cadiz is Destraperlo; an iconic beer throughout Andalusia, not least for its memorable logo. Their beers include smooth ales like La Rubia to darker flavours such as Andalusi Robust Porter. This is a very new beer on the market, and a great one to try if you're looking for something new that stands out against the more established flavours on the market. If you're looking to settle down on the beach with a cold beer in hand, Cadiz is the place for you!
We hope this post hasn't left you feeling too parched, but don't worry if you are. We can organise your trip to these beautiful destinations so that you can get your hands on these local beers. If you want to customise your tour to include brewery visits, we can also take care of it. All you'll have to do is show up, and we'll place the beer and a holiday of a lifetime in your hands.
Post written by: Rhiannon Morris