It's Africa, it's the Mediterranean and it's the memory of a close past that unites us. There are so many reasons why Northern Morocco is a great place to travel to. If you are planning to visit the North of Morocco you have many options to choose from, but here you have our best cities to visit in Northern Morocco from Spain.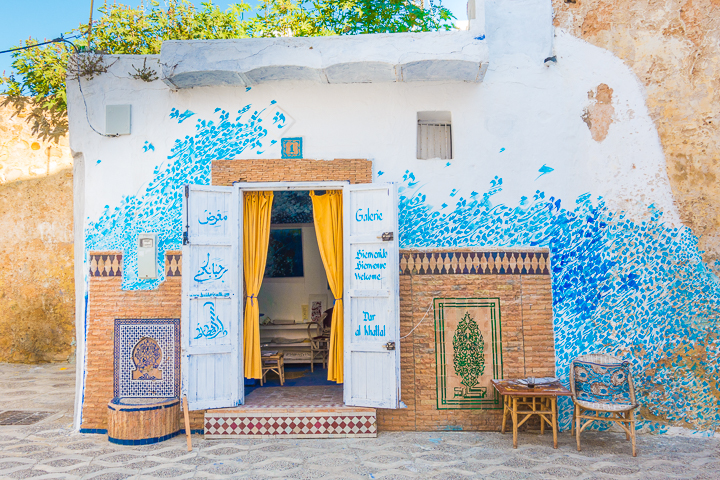 Tangier
Tangier is in the Strait of Gibraltar, which makes it the gateway to Europe and home to different cultures and religions. The city is essential for trade between the two continents, Europe and Africa. It's also one of the best cities to visit in Northern Morocco from Spain and as it is so close you can even come on a day trip to Tangier from Seville.
Best things to do
Although its thousands of narrow streets will make it impossible for you not to get lost, that is precisely the secret of its charm. Neither maps, nor GPS, nor anything like that can help… only a little memory and sense of direction are needed and will be your best allies on this occasion. Let yourself go and you will find the best places in Tangier.
The Alcazaba square makes the upper part of the city. It's surrounded by walls and has one of the best views of Tangier. Here you can find the old Governor's Palace and the tomb of the explorer Ibn Batuta.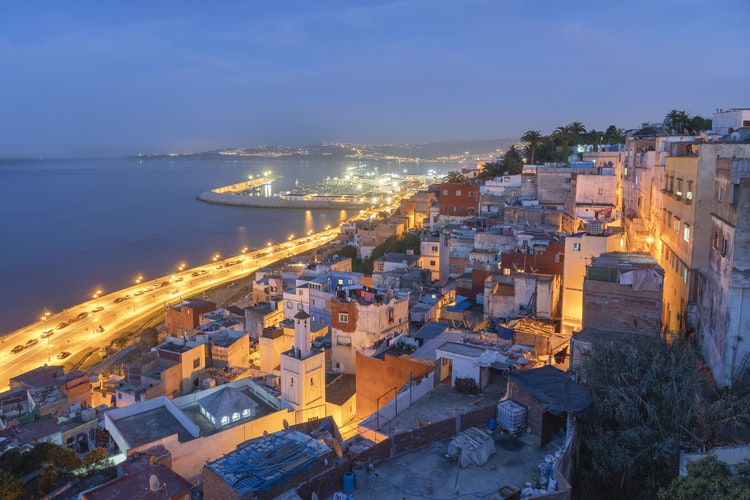 Where to eat
If you're looking for the best places to eat in Tangier, Communautaire Darna is high on our list as it is famous for its typical Moroccan cuisine. You can try dishes such as couscou, full of fresh vegetables and a unique taste of Moroccan spices or pastela which mixes a sweet and salty taste with the perfume of cinnamon. If you are here on a one day trip to Morocco you must try the cuisine!
Where to drink
If you want to drink something and take rest, Salon Bleu is your place! This is a rather popular spot among both tourists and locals. There you can drink a delicious mint tea while watching some fascinating views of Tangier. You can even try their warm homemade bread.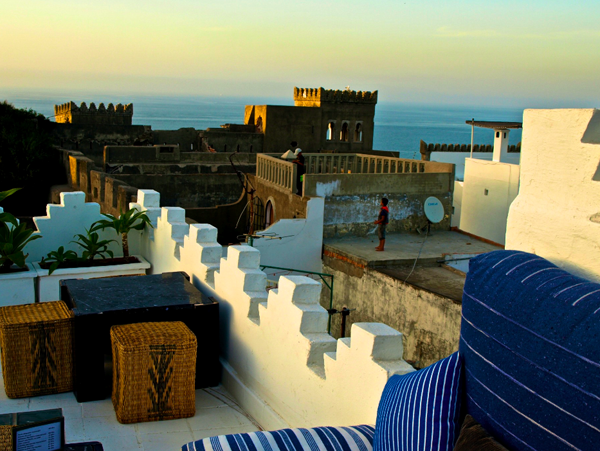 Shopping time!
There are many bazaars in the Medina and most of them are in the Street of the Almouhadines, next to the Zoco Chico. This is a good place to buy Moroccan handicrafts that are from the different regions of the country. We recommend asking around in several establishments, as you usually have to haggle and many stalls can be quite a bit overpriced.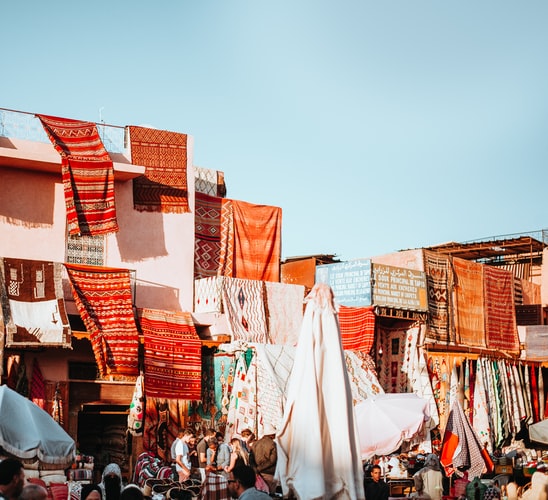 Chefchaouen
The city of Chefchaouen, or know to locals as Chaouen, has grown in popularity over the last few years. Its proximity to the Peninsula and the blue tones of its streets and houses makes it an attractive tourist destination. The city is small so you can go and visit Chefchaouen on a day trip from Spain.
Best things to do
One of the essential plans on our list of the best things to do in Chefchaouen is getting lost in its blue streets. And don't worry, another thing that makes this place incredible is the kindness of its locals. They always help you if they see you lost or if you need any help.
Another spot we cannot miss is El Hauta Square with its fountain. Also, you can find a 19th-century mosque called Bab El Suk with its beautiful minaret. This square is beautiful, for its color and the views of the Rif mountains in the background.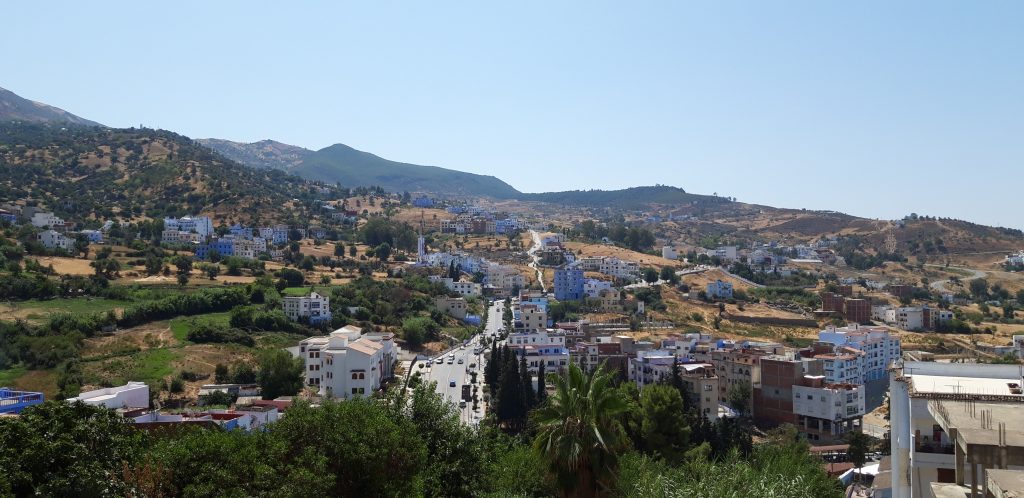 Where to eat
One of the best places to eat in Chefchaouen is the Al Kasbah Hotel & Restaurant. It's worth a visit just for the decoration. The restaurant is a mesmerizing blue, that even stands out in the blue city, and it has beautiful wooden decorations and plants outside. You can eat inside the dining room, which is beautifully decorated offering a very authentic atmosphere. Or you can head up to the terrace to sit and take-in some of the best views in Chefchaouen and the charming exterior.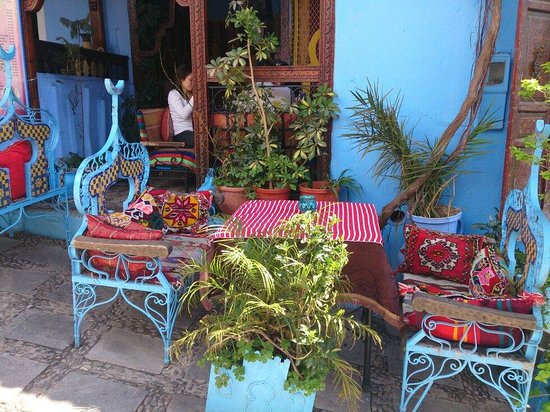 Shopping time!
Its blue houses serve as a magnificent backdrop for shopping in its medina. The medina is filled with local artisans who create many handmade items ranging from carpentry to woven rugs, blankets and scarves, stunning round earthenware and hand-painted furniture. You can buy all the traditional Moroccan handmade souvenirs: carpets, lamps, Berber jewelry and Moroccan wool sweatshirts.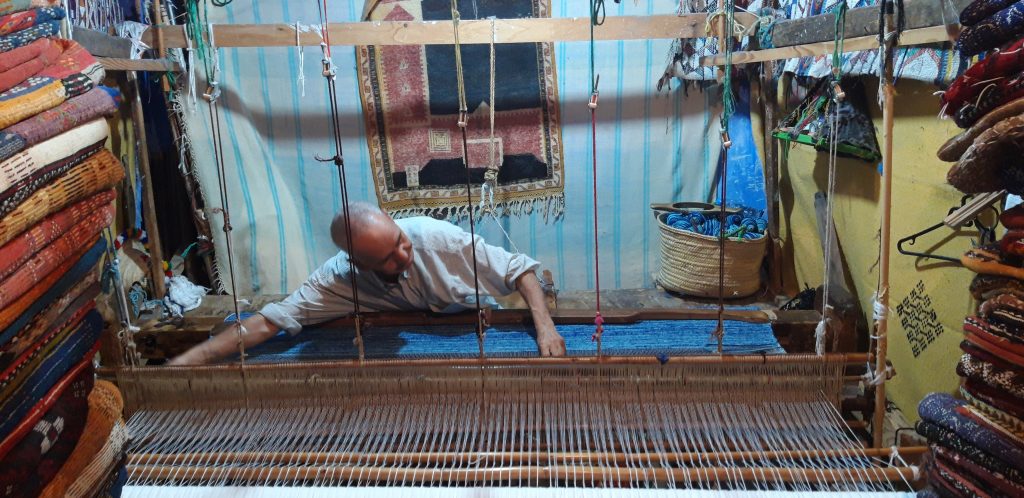 Asilah
Located just south of Tangier in northern Morocco, Asilah overlooks the Atlantic Ocean. The fortified coastal town has many charms, including its incredible beaches, picturesque streets painted in soft shades of white and blue and excellent restaurants inspired by the town's Spanish heritage. This makes Asilah one of the best cities to visit in Northern Morocco from Spain.
Best things to do
Taking a walk on the beach is one of the best things to do in Asilah, but what if we told you that you can do as a camel ride? This should be on everyone's bucket list of things to do in Asilah!
Asilah is also a special recommendation for art lovers! Walking through the paint-filled streets of the old town is, by far, one of the city's main attractions.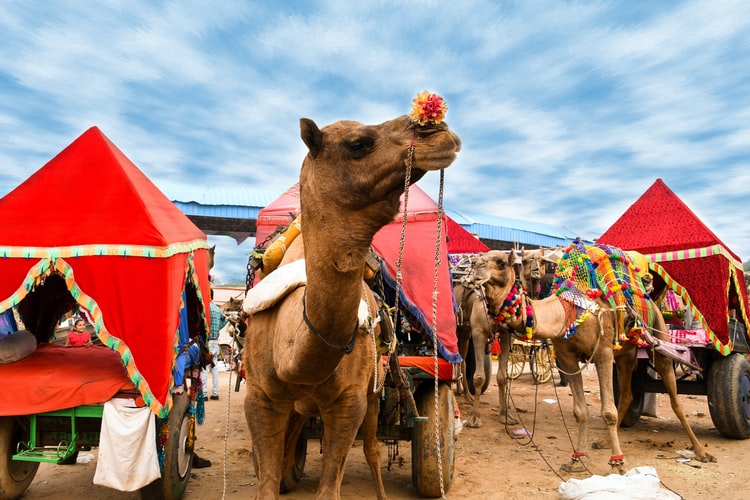 Where to eat
In Asilah, being a coastal town, we advise you to try their fresh and high quality fish. The best restaurants can be found in front of the pier. Where you can enjoy the best views of the ocean.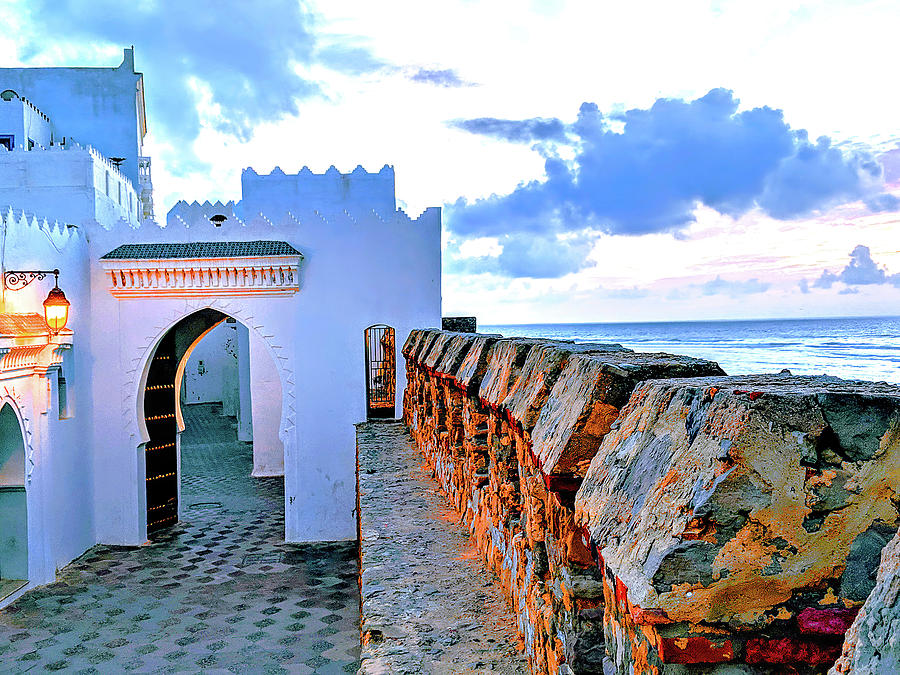 Shopping time!
Apart from its Moroccan handmade products, Asilah is famous for selling its delicious sweets on every corner of its streets. You can take a walk and try almost every types of Moroccan sweet for less than one euro each!
The Bastilla desserts, made of puff pastry with nuts, are one of the most famous sweets in Asilah. You can find it with different flavors such as toasted almonds, cinnamon, cream, pistachios, honey or you can also have the raisin and nut cake, both delicious and highly recommended!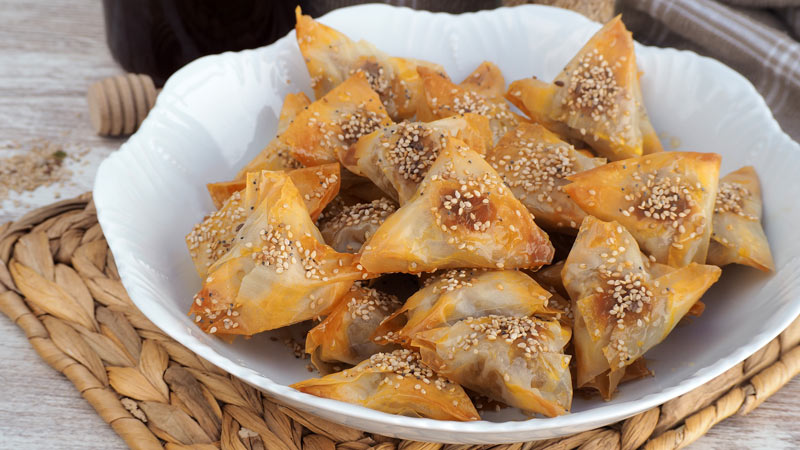 …So!
Culture, gastronomy, history, and a good atmosphere. Do you need more excuses to come with us on a trip to visit Northern Morocco in 3 days from Spain?