Guide to the Best Hostels in Seville
Let's be honest, the word 'hostel' can often spring to mind scruffy, basic accommodation which, whilst cheap, won't offer you a luxurious experience. However, there are a huge amount of luxury hostels in Seville! They will offer luxury at a discounted price, while providing a communal and fun atmosphere for your stay in Seville. Here's our rundown of some of the best hostels in Seville.
TOCHostel
TOCHostel is only a few steps away from the Alcazar and the Cathedral, so it's perfect for anyone wanting to stay right in the cultural centre of the city! Upon entering you'll come across a cafe which does a delicious range of different drink and food options- and you might even see some creative coffee art. The hostel doesn't only have a modern vibe and decor, but many modern features including fingerprint access and a movie theatre! TOCHostel offers private double rooms, family rooms or shared dorm rooms (6/8 people), so there's lots of choice depending on your kind of stay.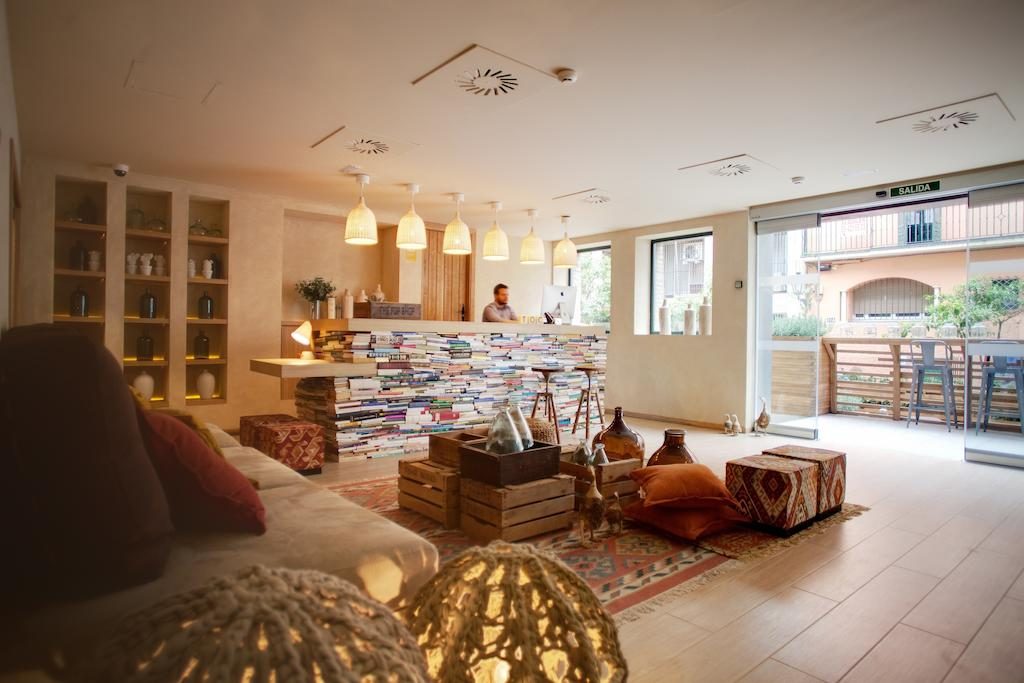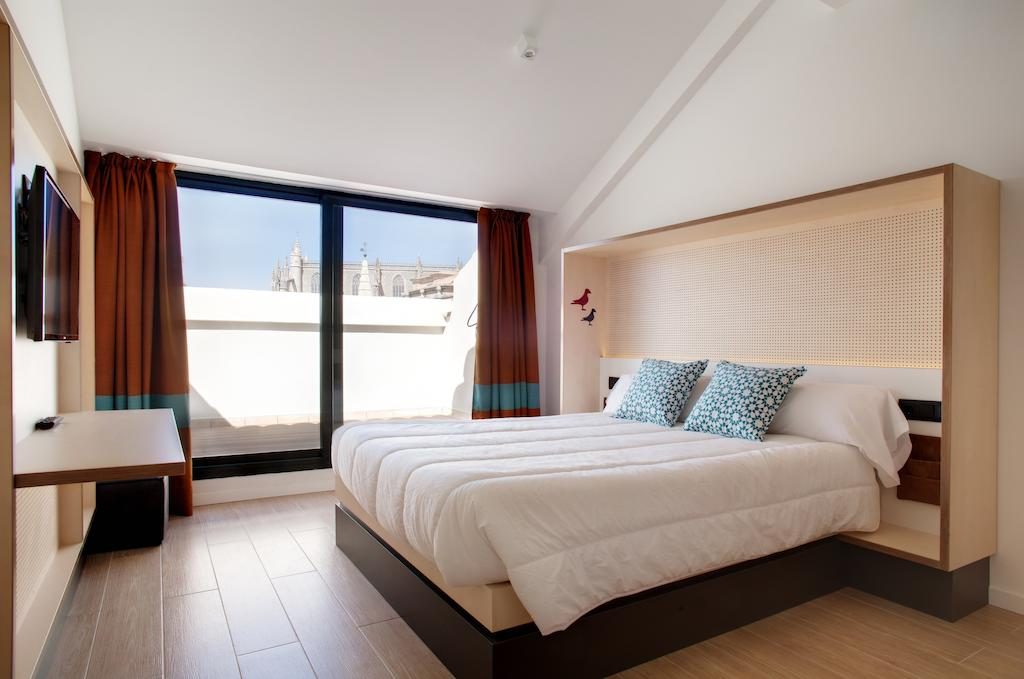 The Corner House
The Corner House Hostel is located in the Alameda de Hercules, which is a little bit further out from the city centre, but is close to a huge array of bohemian bars and restaurants! Similarly, the hostel itself has a rooftop bar which screams bohemian- the hostel itself describes it as an 'oasis of tranquility' and the perfect place to sit and relax with a cocktail. If you're not sold on this already, it's worth a mention that the hostel has a restaurant with serves fresh Mediterranean food daily! The hostel offers double rooms, superior doubles and twin rooms, so it's well suited if you're wanting a bohemian and yet private experience whilst staying in Seville. Read our blog to find out more about the best bars to visit in the Alameda!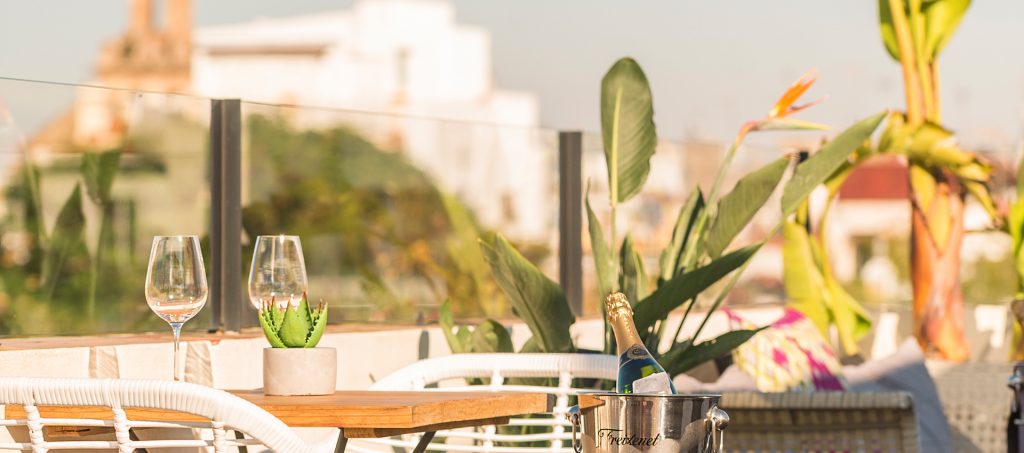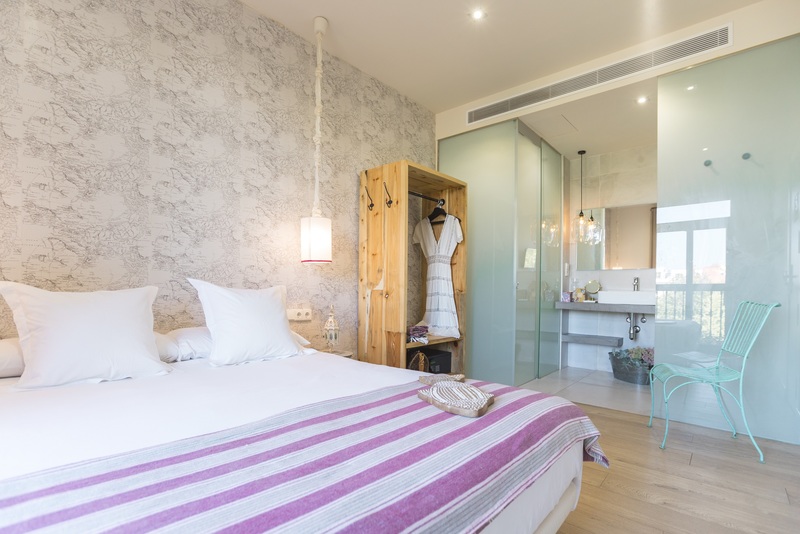 Black Swan Hostel
The Black Swan Hostel is a 5 minute walk from the city centre main attractions, and boasts a sun terrace, beds that exceed the size of average dorm beds and an eco-friendly approach! Everything in the hostel was made with recyclable and sustainable products, which is a lovely and rare touch to come across when visiting hostels in Seville. The rooms have a rustically traditional feel, with rooms containing beautiful wooden decorations and beams which adds unique character to each and every room. They offer double and family private rooms, and also shared dorms (6/8 people), so there's options to suit a range of different needs.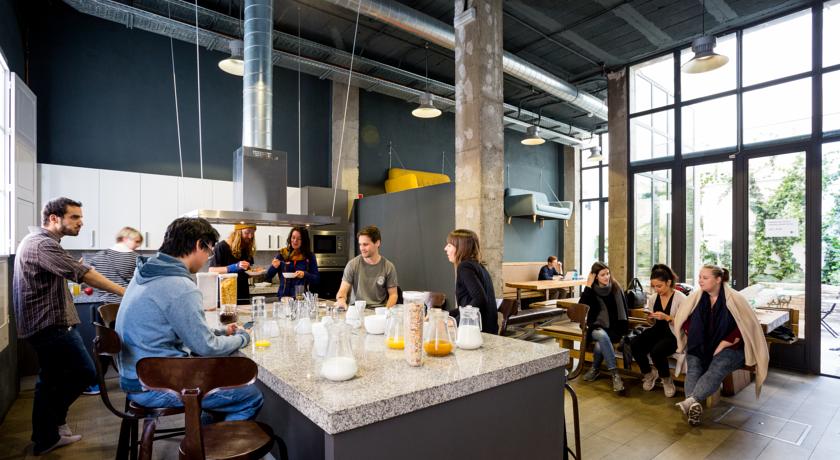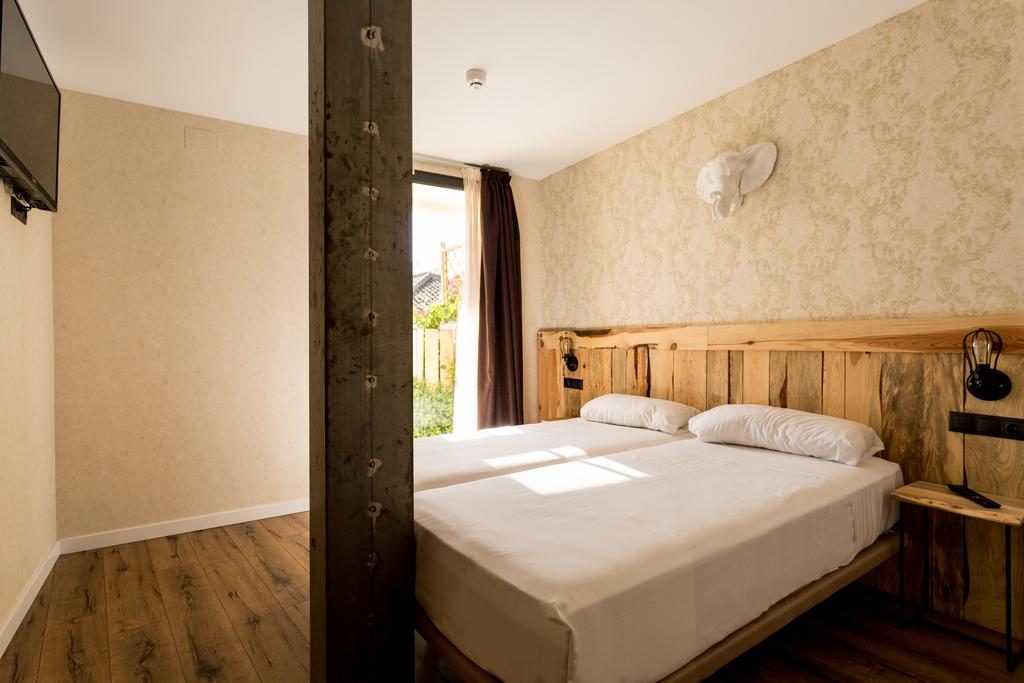 La Banda Hostel
La Banda Hostel is situated right in the heart of the city, perfectly so as it is designed with a social purpose! Aimed at travellers who have a particular social and cultural interest in Seville, this music and arts-based hostel is not quite like any other hostel on this list. Music plays in the communal areas, there is weekly live music on the rooftop terrace, and there is even a book exchange library! The hostel's eclectic and vintage style is unique and adds a fun and youthful vibe to the atmosphere. The hostel offers 4/6/8 bed dorm rooms with the option of shared or private bathrooms, so there's lots of choices to suit your needs! Whilst this hostel might not offer the most relaxing stay, it will certainly offer a fun and social time for your time in Seville and so still earns a place as one of the best hostels in Seville!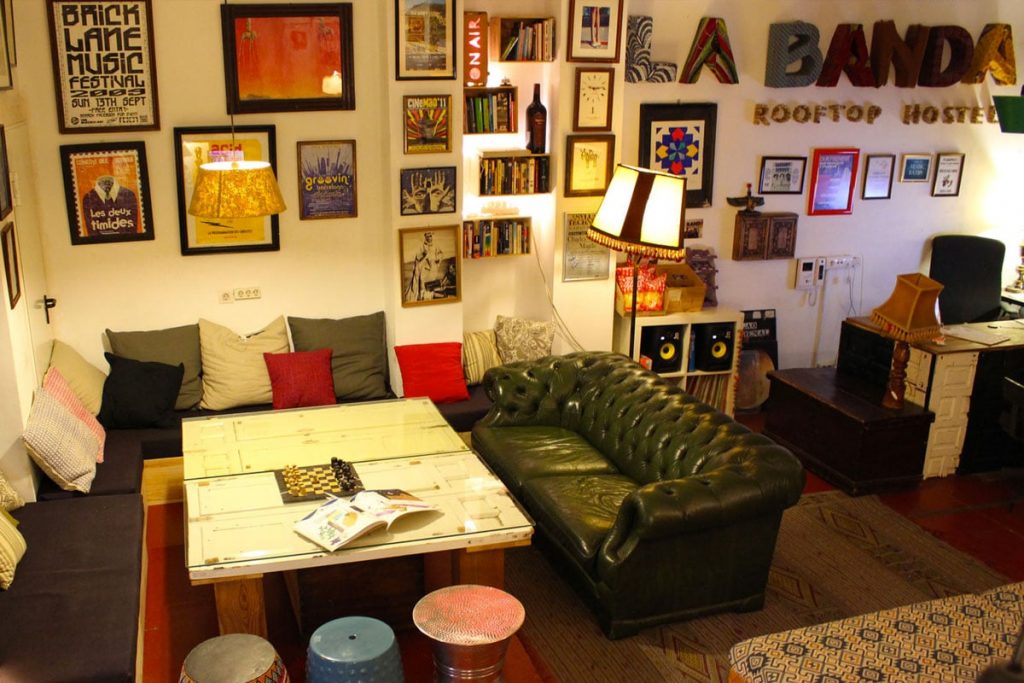 This list of the best hostels in Seville all offer different and unique approaches- offering luxurious and relaxing stays in the city centre, a bohemian atmosphere in the Alameda or fun and social experiences in the heart of the city. Depending on the kind of holiday you're looking for, there's lots of choices, and all offer luxurious accommodation facilities to make your stay here special.
Georgia Carly is a digital marketing intern and writer from Cheshire, England. Read more about her life by visiting her personal blog.