After being cooped up indoors for months, it's natural that a lot of us are feeling the urge to spend hours outside in the fresh air. Especially as the outdoors also allows better opportunity to minimise the risk of coronavirus. Spain is renowned for its stunning natural landscape so why not take advantage of the lack of tourists and visit? We've put together a list of the best things to do in Seville during Corona, so you can make the most of the outdoors! Grab your hiking boots or jump on your bike and enjoy the view.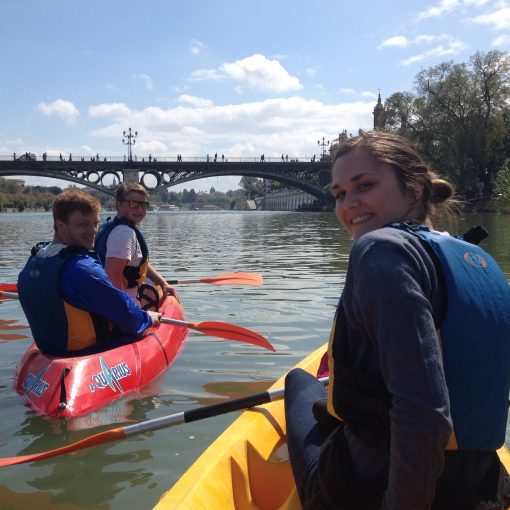 Take a kayaking trip along the Guadalquivir River
Are you a culture lover travelling with an adventure seeker? Well, this experience is for both of you! Take a kayaking tour along the stunning Guadalquivir and see a different side to Seville. Due to the pandemic, it's more important than ever to explore outdoors. This is the perfect time to experience Seville's active, sporting culture that not many tourists get to see. Away from the busy streets and cafes, you'll be able to see the spots the locals go to relax, exercise and even fish. You can join the frequent rowers and kayakers along the water, and discover the history of the river and the city. We can guarantee you'll love having fun with friends (who can resist a race?), whilst also staying safe at a distance from others.
If kayaking sounds like your kind of fun, than why not try stand up paddle surfing? Be active and make memories with friends to last a life time.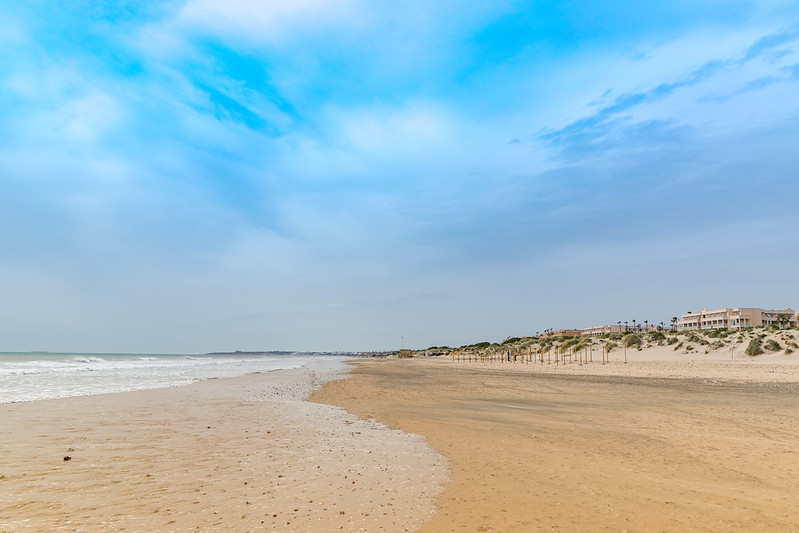 Take a day trip to Cádiz
Since visiting Spain without going to the beach is basically a crime, we strongly recommend that you take time out of your trip from Seville to visit the many beaches that surround it.
There are plenty of great beaches close by, but the nicest and most convenient is Cádiz . A day trip to Europe's oldest city is the best way to unearth Andalusia's history as well as getting a healthy dose of sun, sea and sand. Playa de la Victoria is the most popular beach and is located only fifteen minutes away from the city centre. There is plenty of space on the beach to socially distance, whilst taking in the stunning sea views. However, you can also visit the impressive Cathedral and walk along the boardwalk overlooking the brilliantly blue sea. Visiting Cádiz is definitely one of the best things to do during your stay in Seville!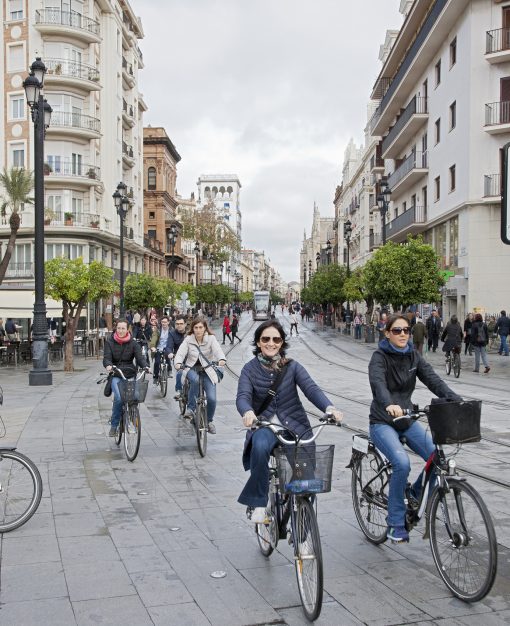 Take a bike tour of the city
If you're a keen cyclist, then Seville might just be your dream city. The cycle lanes are perhaps the most efficient in Europe and the Sevici bike service is widely used by locals. Taking a bike tour is one of the best ways of getting the local experience! You can easily visit the most famous landmarks of the city, including Plaza de Espana, Triana Bridge, the Cathedral and The Royal Alcazar. This is the only way you can cross from one part of the city to another in under an hour without missing a thing! There are tours for standard and electric bikes depending on your preference. Don't miss your chance to see the city in style!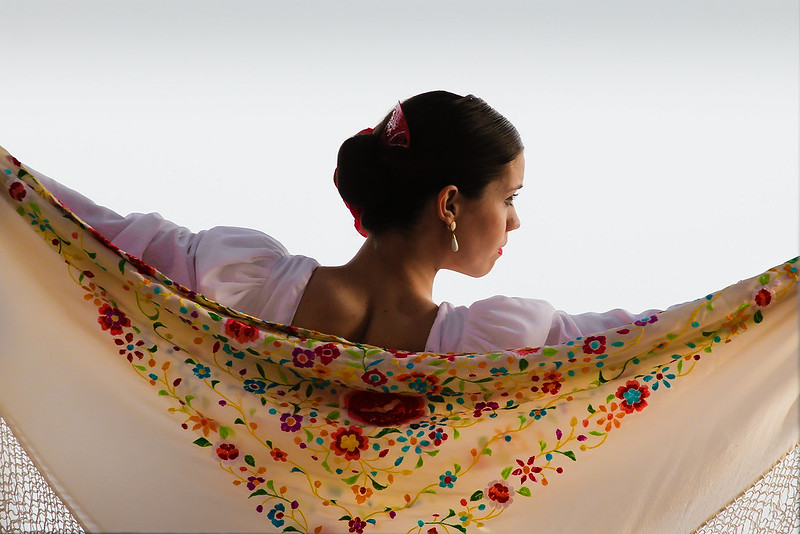 Unearth the hidden history of women in Seville
Walking tours are a great way to explore a new place and enrich your experience. You can discover the history, culture and receive handy tips from a local guide. You won't go to those tourist targeted restaurants, and you'll know the cultural importance of the sights you see. There are many historical tours available, but why not try one with a twist? Discover Seville from a female point of view. Women have played an important role in Spain's history, but they are often left out of important discussion. With a tour focusing on Seville's female figures, you can get a much clearer picture of the role of Spanish women throughout history. You can visit the lesser known spots in Seville and learn about the cigar girls at the Tobacco factory. Finish the tour where the infamous Don Juan spots a certain Doña Inés!
This tour is also LGBT+ Friendly and focuses on the unheard points of view that are often left out of the textbooks. Masks are compulsory to be worn by guides and guests.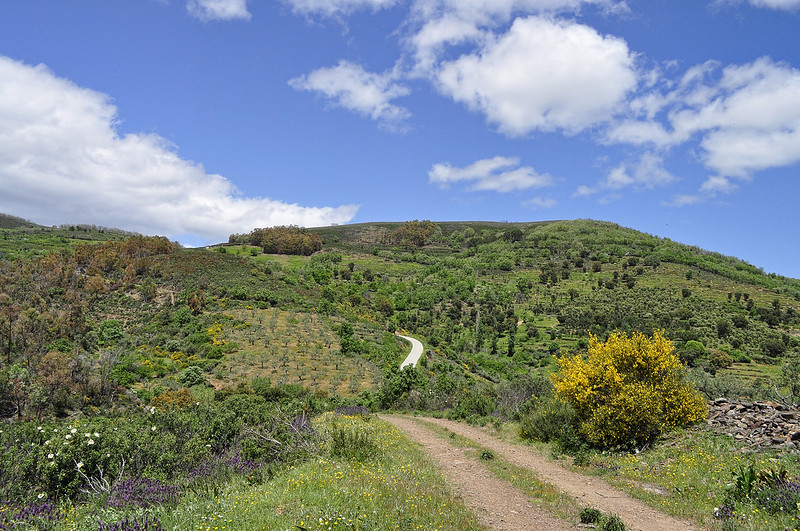 Take a hike!
If the walking tour is up your street, then why not increase the sense of adventure and try a mountain? Seville is ideally circled by mountain ranges with a variety of landscapes to give your Instagram its required dose of scenic beauty. You're unlikely to bump into many other hikers out in this vast landscape, so social distancing is pretty much a guarantee. Gaze over hidden villages and marvel at the impressive mountains in the Sierra de las Nieves. Breathe in the fresh air and discover the raw, natural scenery that makes Andalusia a truly spectacular destination to visit!
Whilst Coronavirus restrictions may limit social activity, it has shone a light on Seville's diversity as a city. Beaches, countryside and water sports are all within easy distance. Plan your trip now to enjoy the variety of activities Seville has to offer! 
Written by Rhiannon M.