Spain is renowned for its rich food culture. Nevertheless there is some debate about who holds the title of food capital in Spain. For us, the title goes to Seville. When visiting Seville, it is easy to get overwhelmed about what restaurants to visit. That's why we have created the ultimate food guide Seville 2022. To make sure that you know the best places to wine and dine. So your bellies feel full and happy, and so you can learn all there is to know about Seville's gastronomy.
Breakfast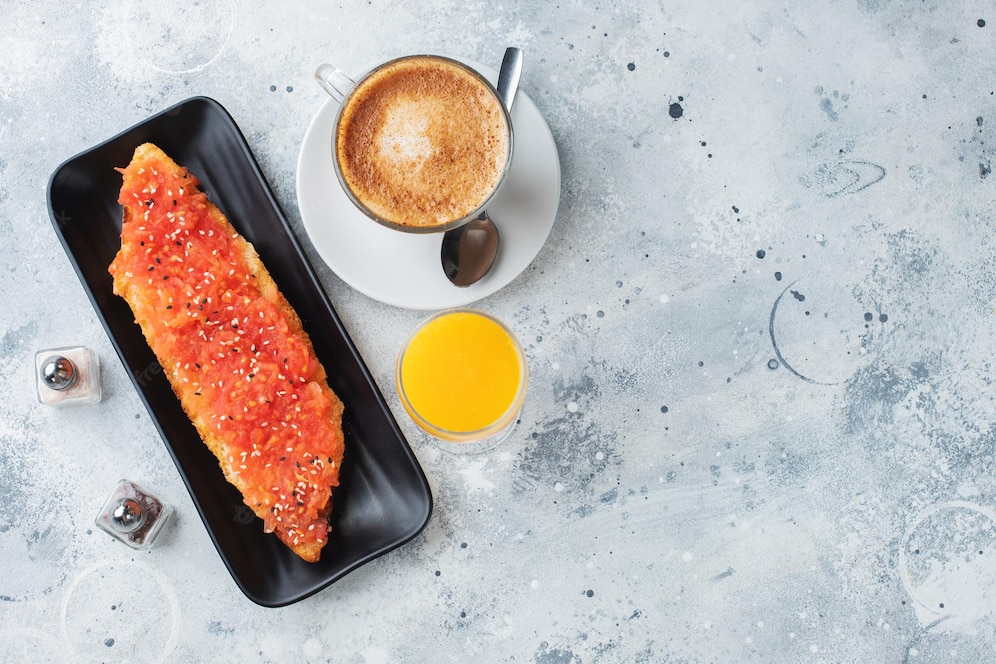 The Ultimate Food Guide Seville 2022 begins with breakfast. Breakfast is typically eaten from 8.30 am-12.00 am and is very important, if your day consists of Museums and walking. A typical Seville breakfast consists of coffee, orange juice and a tostada. Toastada's are usually served with olive oil, tomato, butter, deli meats, pâté or marmalade. You will be asked if you want a half or an entire portion, "media" for half or "entera" for a full. If you wish to have your tostada open "sándwich abierto" or closed "sándwich cerrado."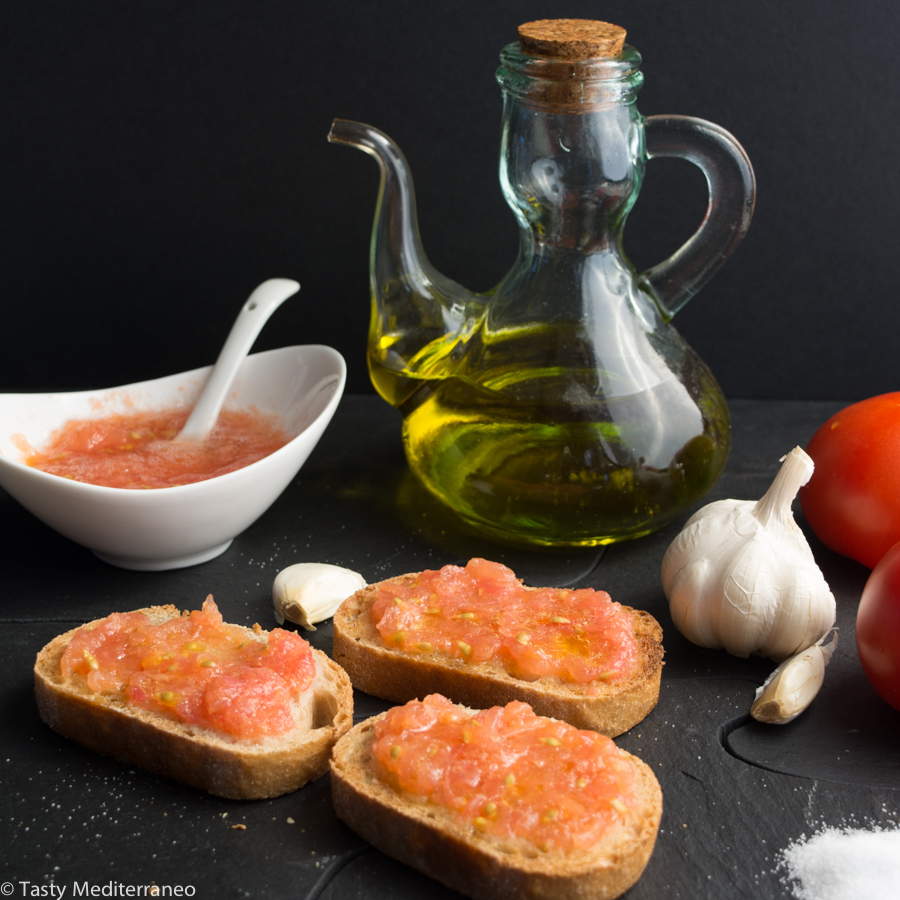 Churros are another typical breakfast food. They are a type of fried dough. Often accompanied by cola cao, a powdered chocolate drink, or melted chocolate. Churros are a must-try if you are visiting Spain. They couldn't be left out of our ultimate food guide, Seville, in 2022.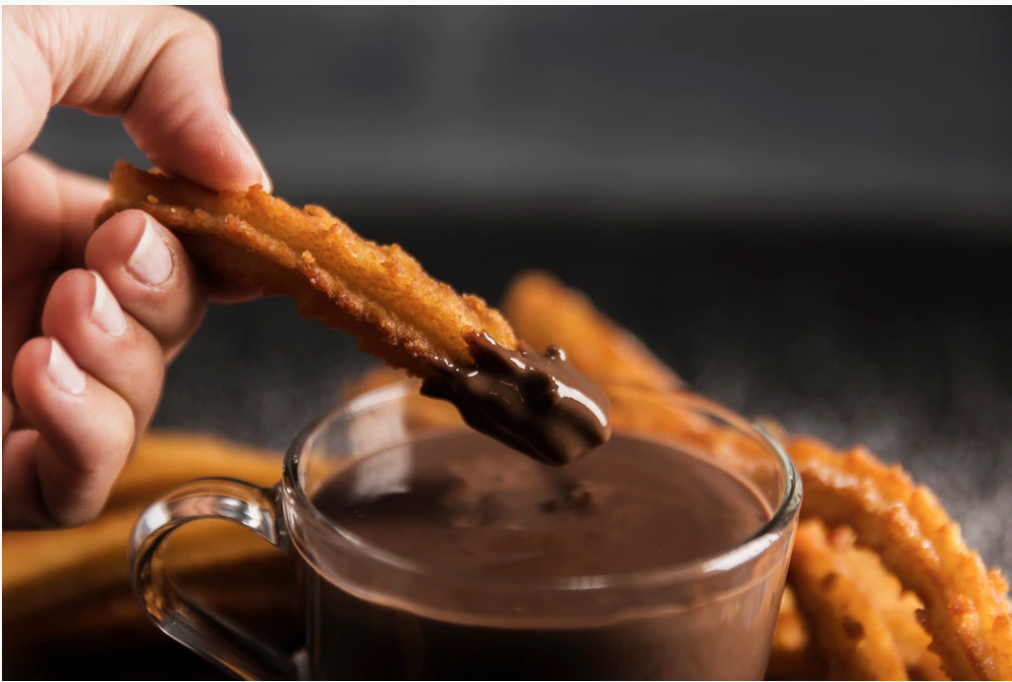 Top Breakfast spots
Mama Ines is the perfect way to start your day. That is if you are lucky enough to get a table. They are known for taking the tostada to the next level. All the classics are featured on the menu, with specialities such as melted cheese and cane honey or hummus flavours that are regularly changing.
Cacharreria de Sevilla is a great all-rounder. They make 12 varieties of their bread. You can combine your choice of bread with 30 ingredients, tailoring your breakfast in any way you desire. They are also remarkable for healthy options, including colourful smoothies, granola bowls, and gluten-free options.
3. Casa Moreno
If you are looking for an authentic Spanish breakfast, Casa Moreno is the place to go. Firstly a grocery store however it doubles as a restaurant, serving tostadas and local delicacies at the back. It is intimate, loving, and food-focused. Ideal for a small group. The price is another aspect that we adore, you can get breakfast for €2.50, which includes a half ration of toast and a coffee.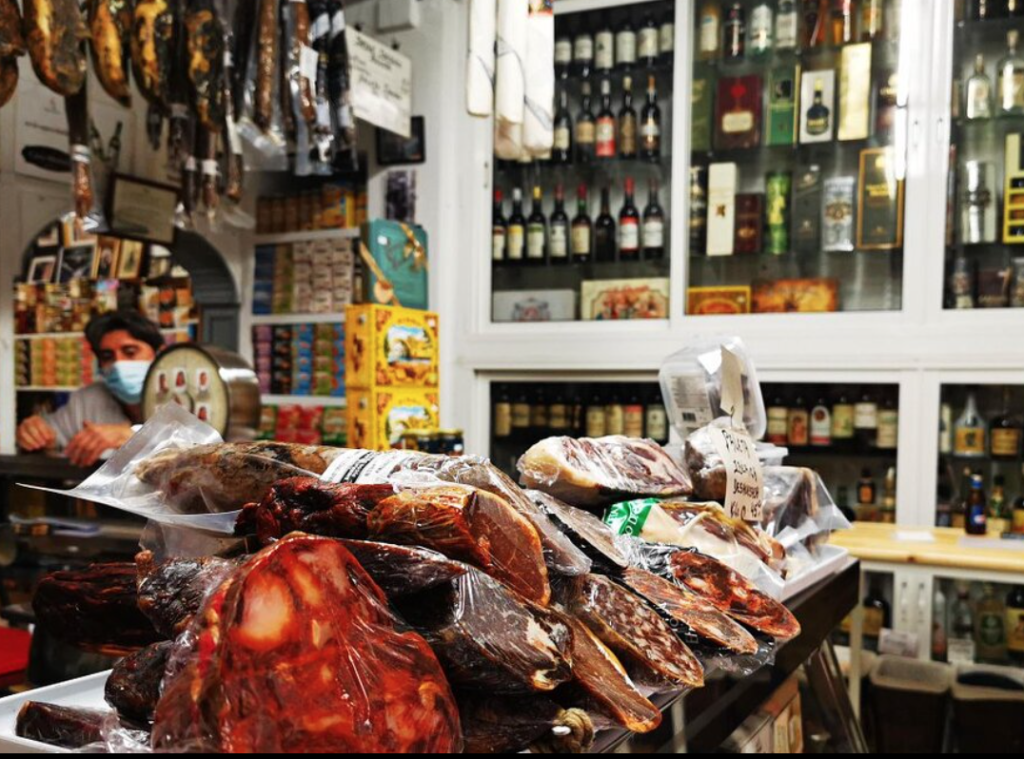 4. Kukuchurro
A takeaway Churreria at the centre of Seville. They have 3 locations in Seville. These churros are piped and cooked before your eyes, so you know they are fresh. An insider's tip is that a bucket of churros is enough for 3-4 people. So if you are running late for your tour in the morning, these takeaway Churros are perfect for you. They don't have a website, so here is the Kukuchurro location.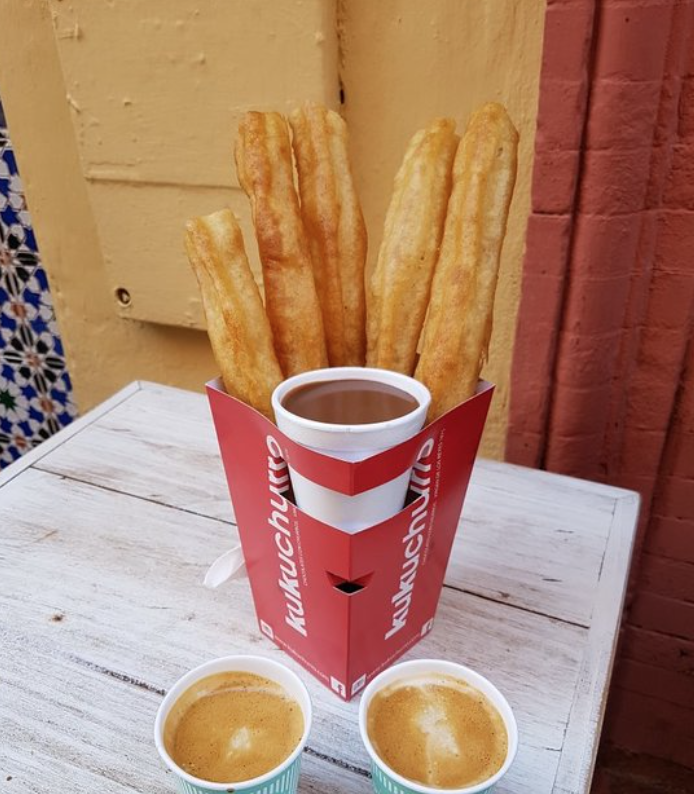 Parceria cafe gets the number five spot on our Ultimate food guide, Seville 2022. This is the place for you are searching for vegan choices and interesting flavour. The service is relaxed and relatively slow. To be fair, the staff put extra love into each coffee and meal. Their walnut pâté is to die for, and if you are looking for oat milk, oatly is available too.
Lunch
The next step to the ultimate food guide Seville 2022 is lunch. In Spain, lunch is the biggest and most important meal of the day. It is eaten later than in other countries, usually from 2:00 until 4:00 pm and referred to as "la comida". Some popular lunch dishes are stews, rice dishes such as paella, "huevos rotos", a dish consisting of potatoes, jamon and eggs, and the famous Andalusian gazpacho.
Donaire house is a beautiful restaurant in Alfalfa. If you visit the alcazar palace or the cathedral this restaurant is very close. The menu is very typical. The Hake and prawn fritters (Buñuelos de merluza y gambas) are out of this world, as are the Cod Croquetes (Croquetas de bacalao). The servers always seem to be adding tables outside for people passing by. However, they are extremely capable, and the service is always excellent. Cocktails are not usual at most restaurants, but they have a full cocktail menu here at Donaire's house. Try the Moscow mule, the ginger and lime combination will refresh you instantly.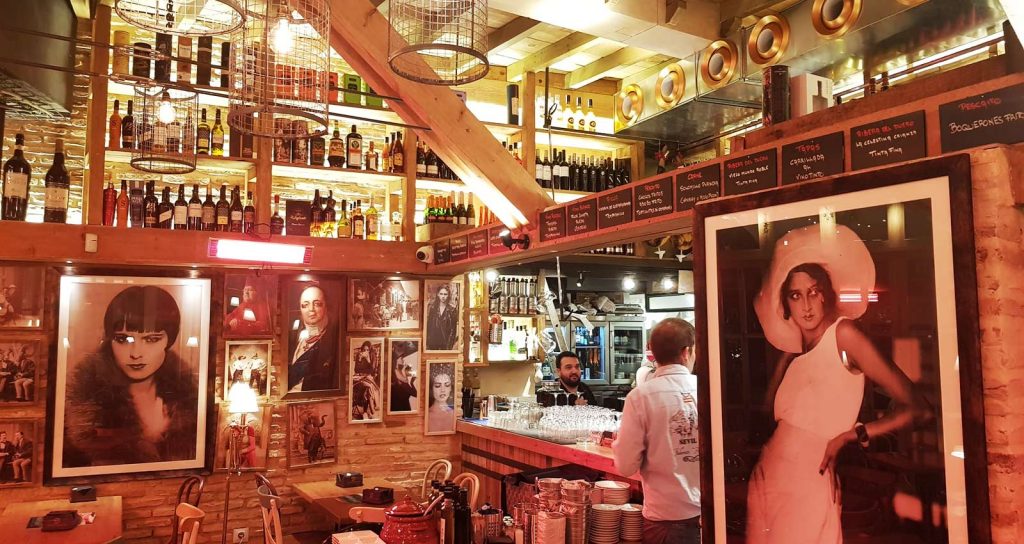 Bar Patanchon located on the strip facing the Catedral de Sevilla. This restaurant is the perfect combination of excellent food but with a view. The wooden furnishings are quaint, and the walls are covered in historical photographs. If you are travelling during the wintertime, the option to sit outside is still available with robust heaters and excellent cover from the rain, and it's actually quite atmospheric. The warm goat's cheese dish with marmalade is the best in Seville. The garlic prawns are sensational, both for your ears, eyes and most of all, for your taste!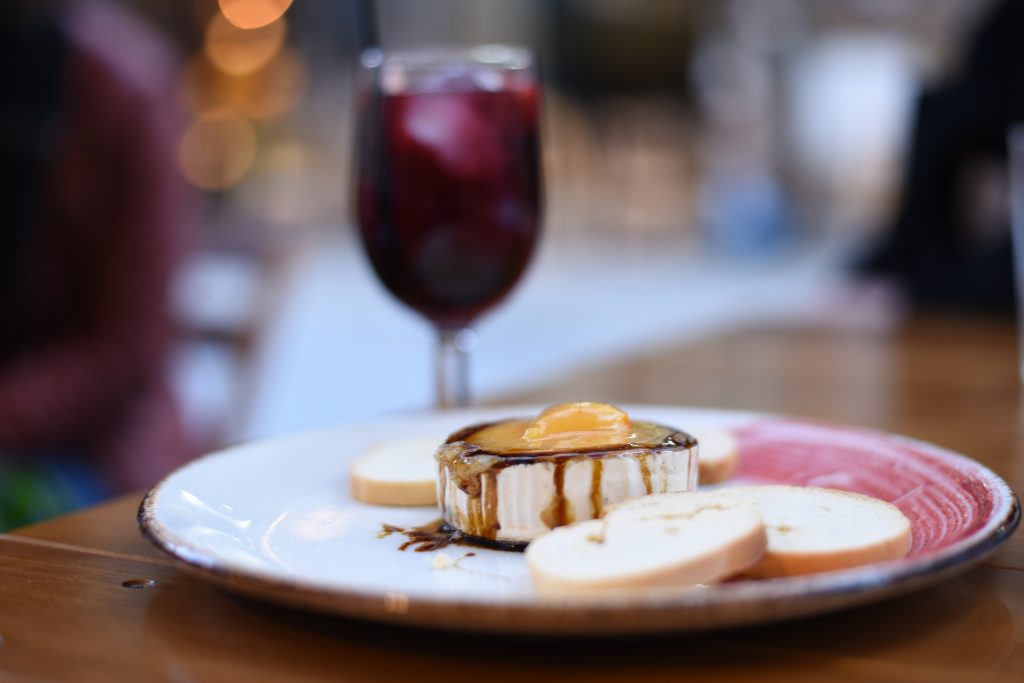 Casa Manolo is a low key restaurant but very authentic all the same. Their Salmorejo creates a perfect harmony with the Andalusian flavours. Salmorejo is a cold soup made from tomato, bread, extra virgin olive oil and garlic. This dish might sound a bit strange, but believe me, when the temperature reaches 40 degrees, this is what you will want to eat. Salmorejo is a critical mention of the ultimate food guide Seville 2022.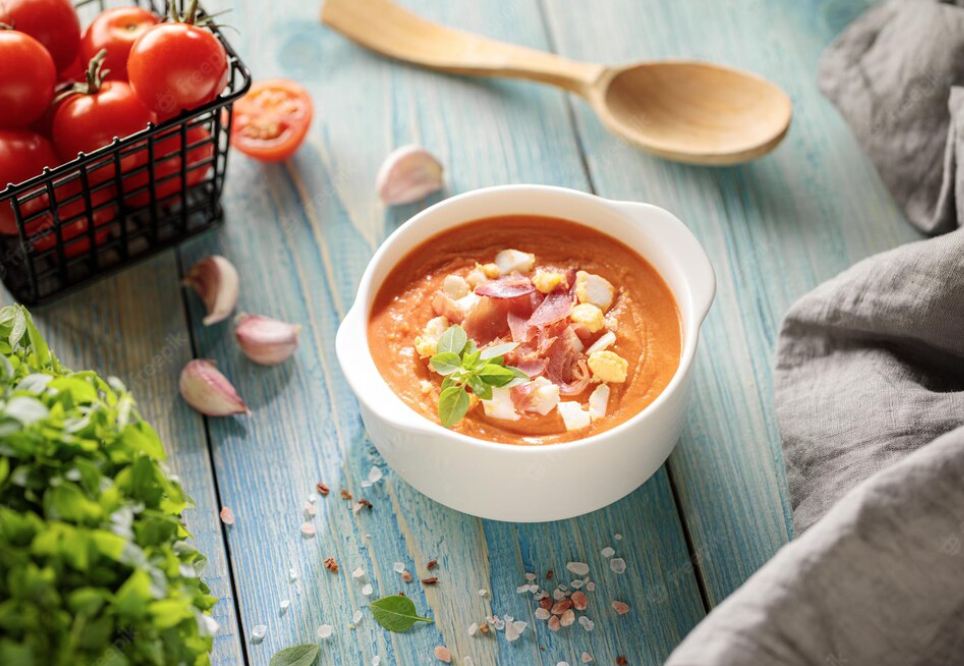 This restaurant is the place to go for paella. The interior is trendy, with white walls, but the hanging lights and dark wood make it warm. Not only will you be able to get your classic paellas, but Gusto also does a vegetarian paella. A good tip before going here is to not go on your own. The restaurant only serves the paella to a minimum of 2 people, so this place is perfect for a group meal.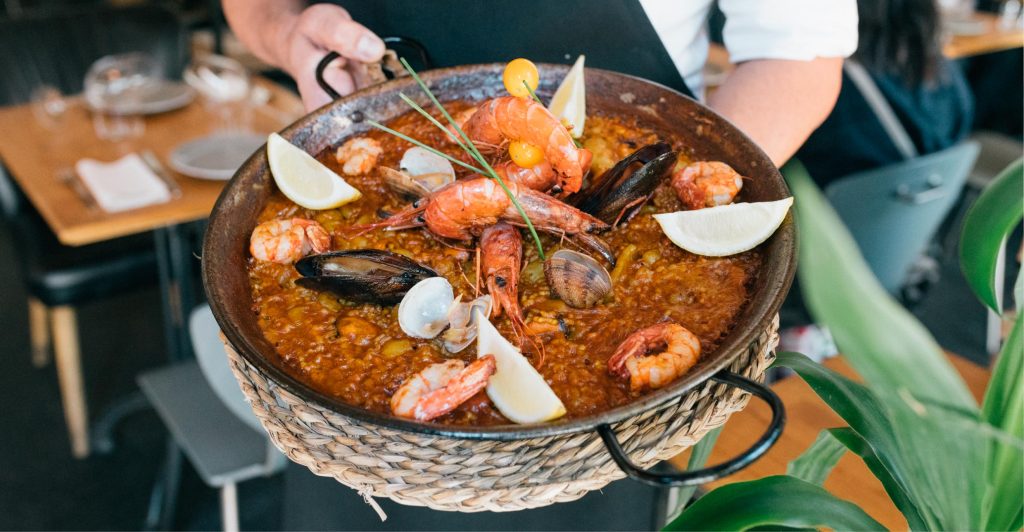 Situated on the alfalfa square, La Escalona is always busy. Their menu is extensive with quality products. Our highlights are the deep-fried brie, served with jam nuts and raisins and the grilled artichokes. La Escalona also serves Aperol spritz if you want something other than beer and wine.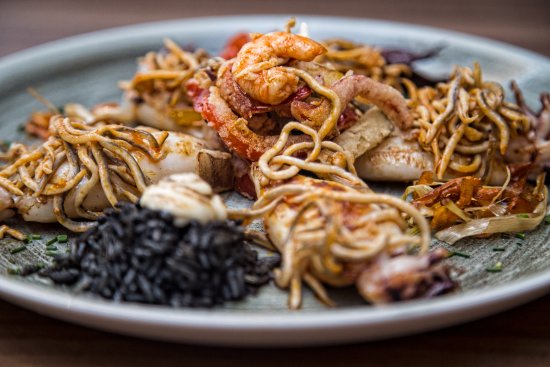 Dinner
Spaniards eat dinner very late compared to the rest of the world, usually between 9 pm and midnight. Dinner is called "la cena" and is a significantly lighter meal than lunch. Commonly eaten dishes are cured meats, cheese plates, salads, empanadas, Spanish tortillas or lunch leftovers. Next are tour top dinner recommendations in the ultimate food guide Seville 2022.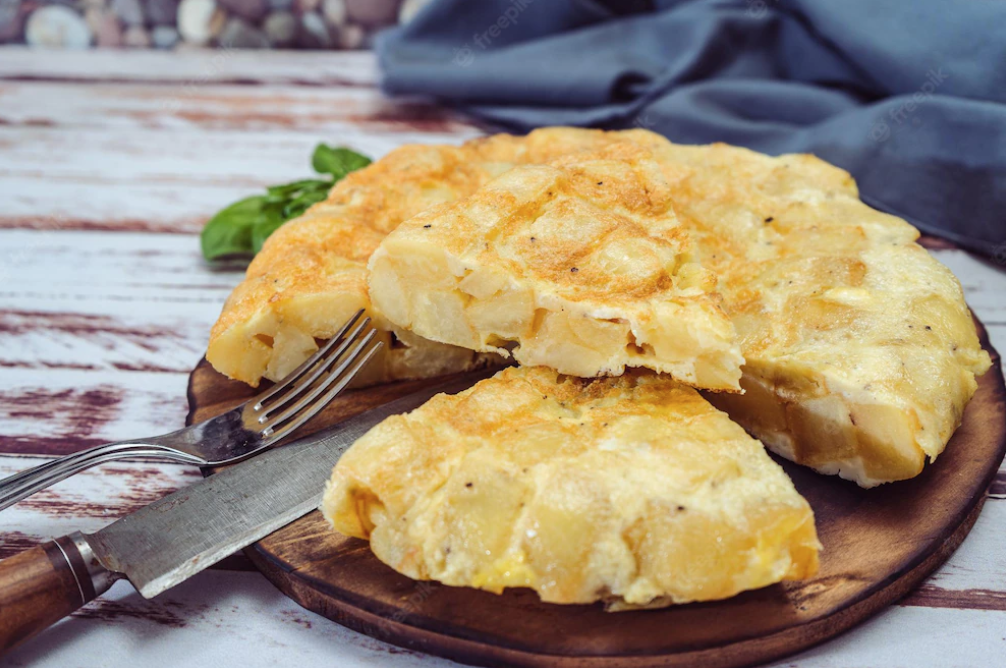 This bar is small, but the atmosphere is perfect and the food even better. The menu has classics like paella, cheese plates, and fish meat dishes. The shining star for us had to be the bruschettas. The Classica, Andaluza and the Rojo bruschettas were tasty and at €3.20, how can you go wrong. An insider tip for this restaurant is to go at off-peak times, there are always people waiting, and they do not take reservations.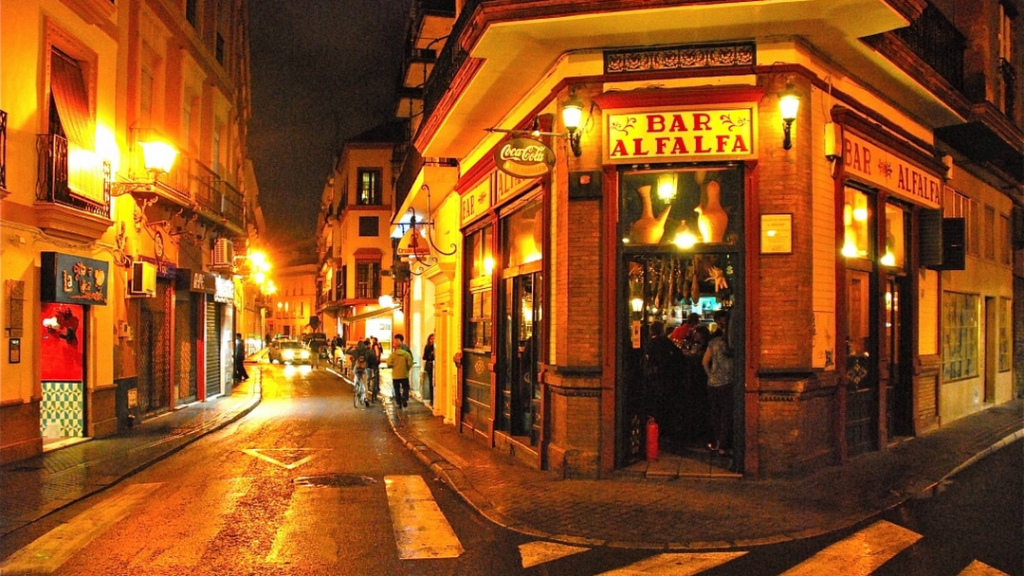 Spending an evening at Duo Tapas is never a bad idea. Located in the Alameda de Hercules, this restaurant is the perfect location for a late dinner. The restaurant's focus is varied Spanish cuisine in all its forms. Their mushroom risotto is well balanced, and they also put their spin on salmorejo by serving a salmorejo verde. Duo Tapas has both outdoor and indoor seating areas. The atmosphere is stronger inside so we recommend sitting indoors. They open the windows when it's warm, and you can get the best of both worlds.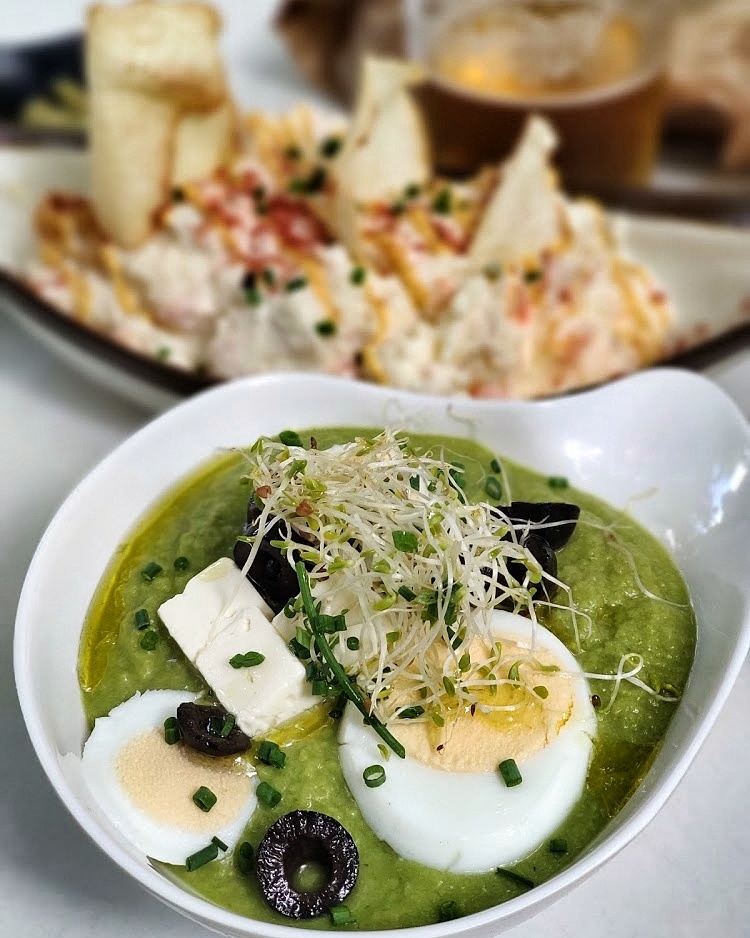 We often visit here on our Tapas & Flamenco Tour because La Fresquita allows you to discover the art of flamenco and Spanish gastronomy. It opens early in comparison to other restaurants in Seville. Doors reopen at 7.30 pm, so if you are looking for an early bite, this is your place. The "chicharrones" will leave your mouth watering. The fried pork belly seasoned with salt, mixed herbs and garlic are FANTASTIC!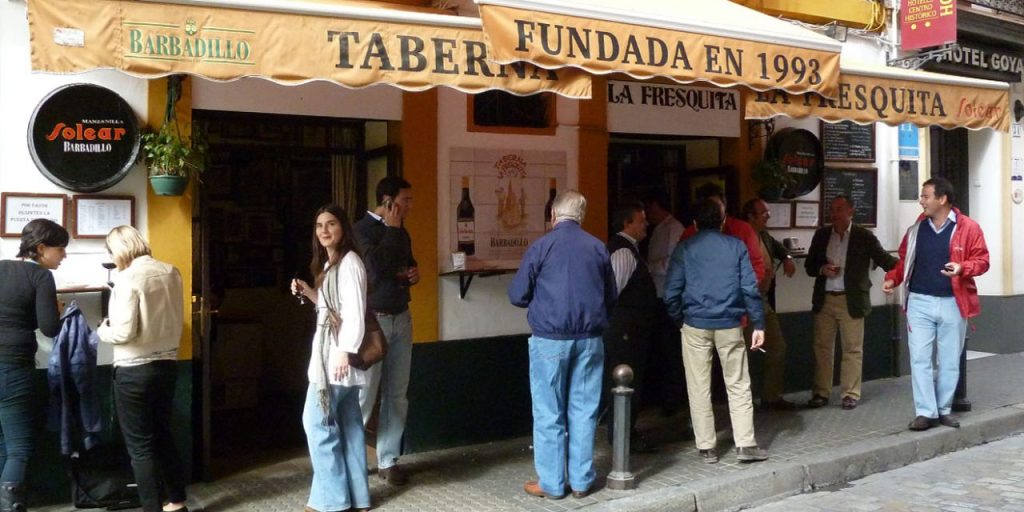 Although this restaurant does not take reservations, waiting for the doors to open at 8 pm is worth it. Ovejas Negras Tapas is Michelin Bibb, recommended and experiments with Asian/ Spanish fusion. Even though it's Michelin Bibb, the prices are still highly affordable. The chicken dumplings and the kimchi corn are a must order! This restaurant also has a full bar menu and outstanding cocktails.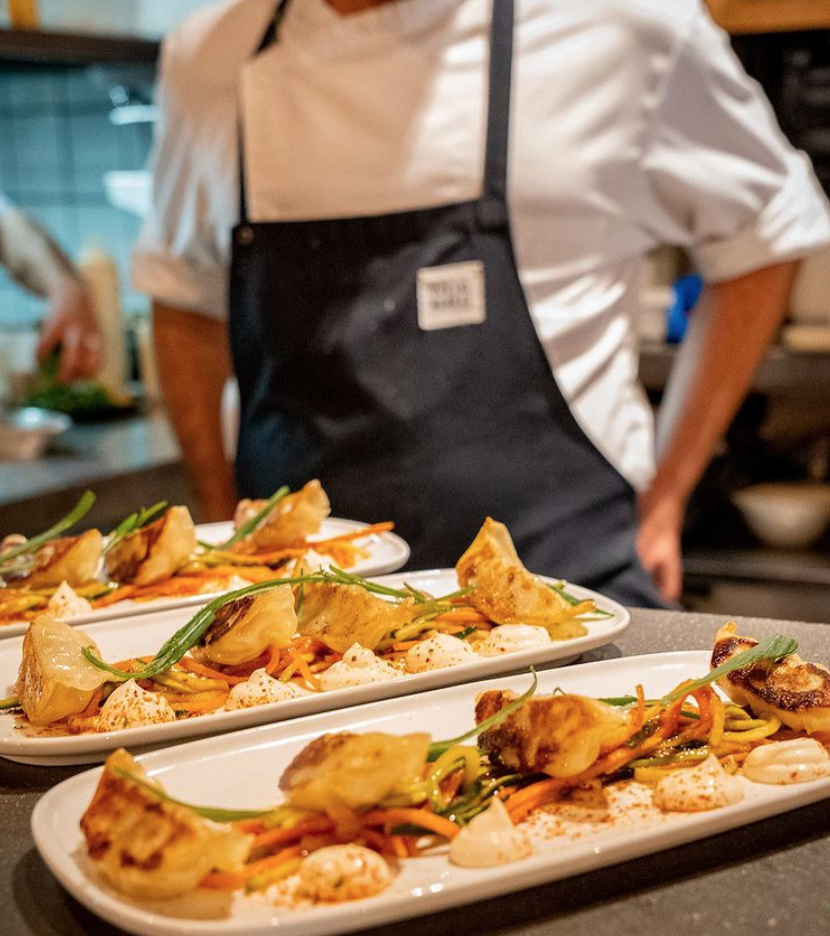 Best Tapas Tours in Seville
The ultimate food guide Seville 2022 would not be complete without mentioning tapas tours. Especially if you are only visiting Seville for a few days, tapas tours are the best way to taste and learn as much as possible.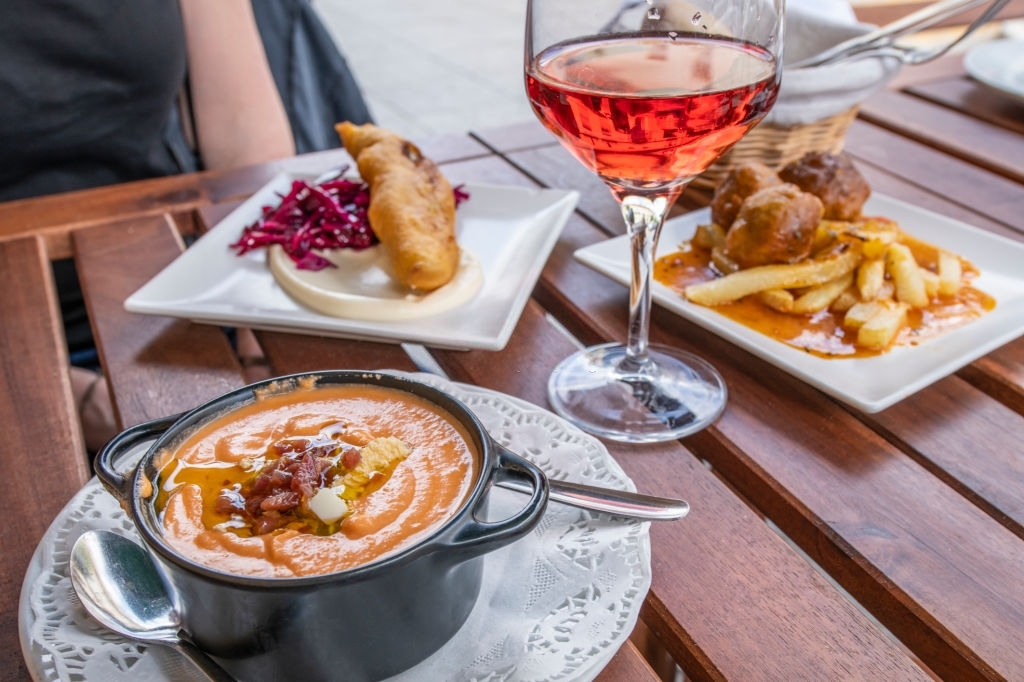 Discover the bohemian quarter of Seville, once a hub for prostitutes and crime. Alameda de Hercules is unrecognisable. Today, it is a centre for culture and boasts the most alternative atmosphere in the city, making it a great place to discover exciting and modern tapas. On this unforgettable 3-hour tour, a guide will show you the best tapas bars that only the locals know about. From the most traditional tapas to tapas with a modern twist, this tapas tour will make any visit to Seville unforgettable.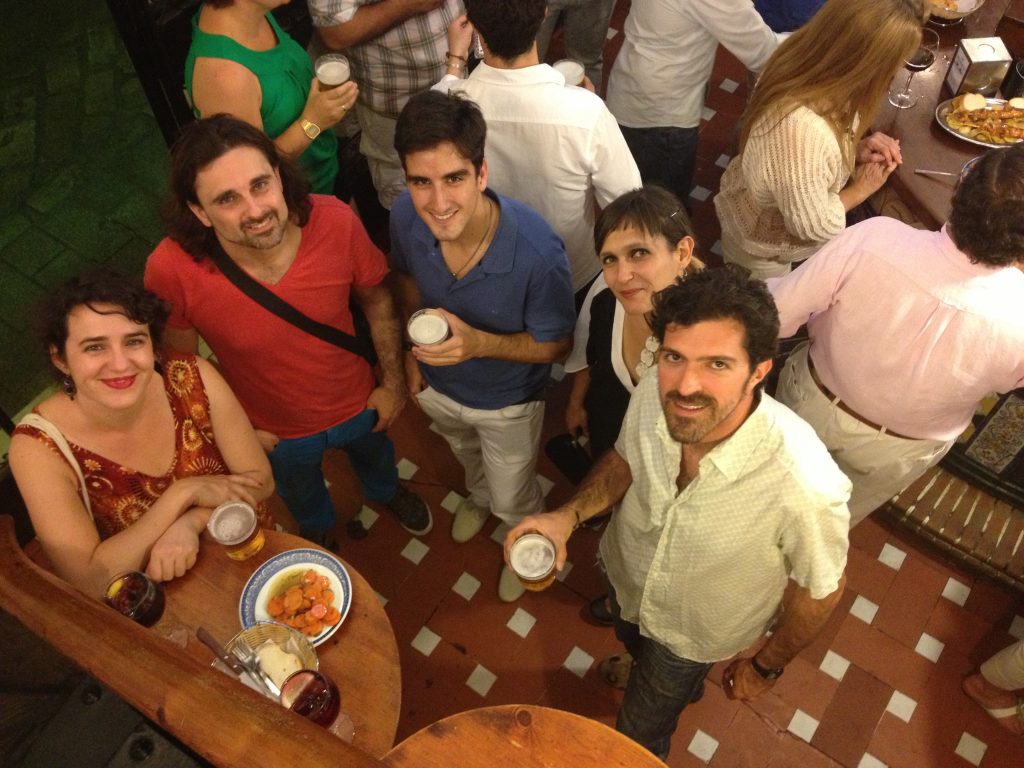 Once you cross the bridge, you will feel you have entered a different city. The Triana Tapas tour is a must on our Ultimate food guide, Seville 2022. The Triana Neighbourhood, is famous for being one of the birthplaces of flamenco, many of Seville's great bullfighters and today is known as the pottery district. This 3-hour tapas tour will give you a taste of Triana, try a dozen dishes, and explore the renowned Triana market. This tour is a perfect combination of tasty food with a historical insight.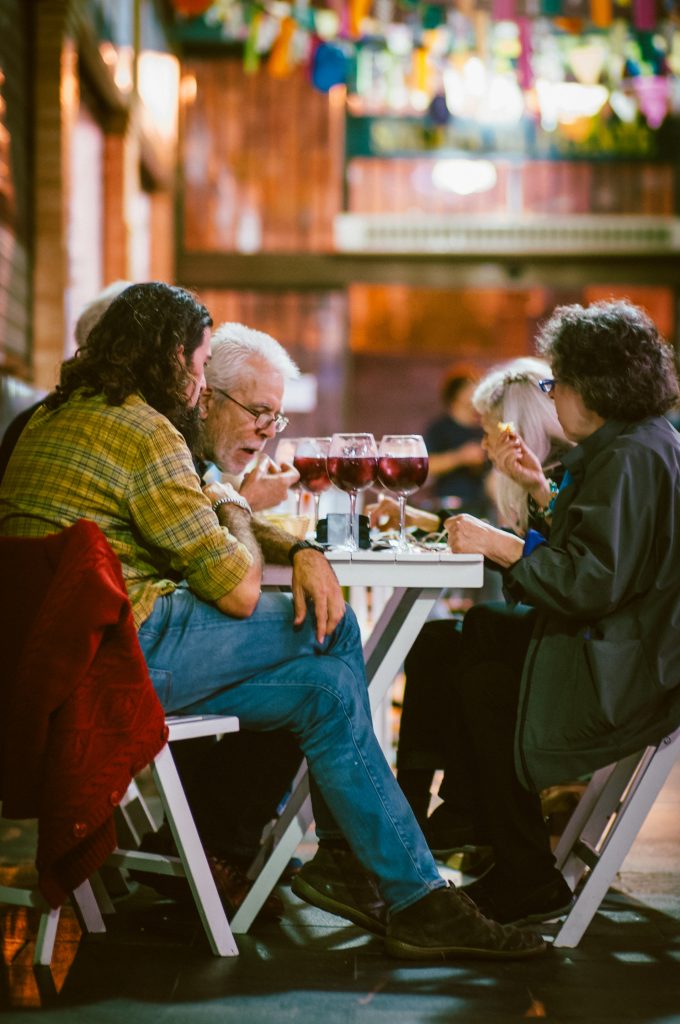 Discover the essence of Spanish culture, also learn about food and wine while engaging with the locals. This Spanish evening offers a well-balanced dose of delicious food, a wide variety of Spanish wines, an awe-inspiring flamenco show, and a tranquil walk in a charming neighbourhood. On this 4 hour Tour, you will visit 3 areas. Depending on the day, we will choose the right Flamenco venue for you so that you either see the Jewish quarter or Triana.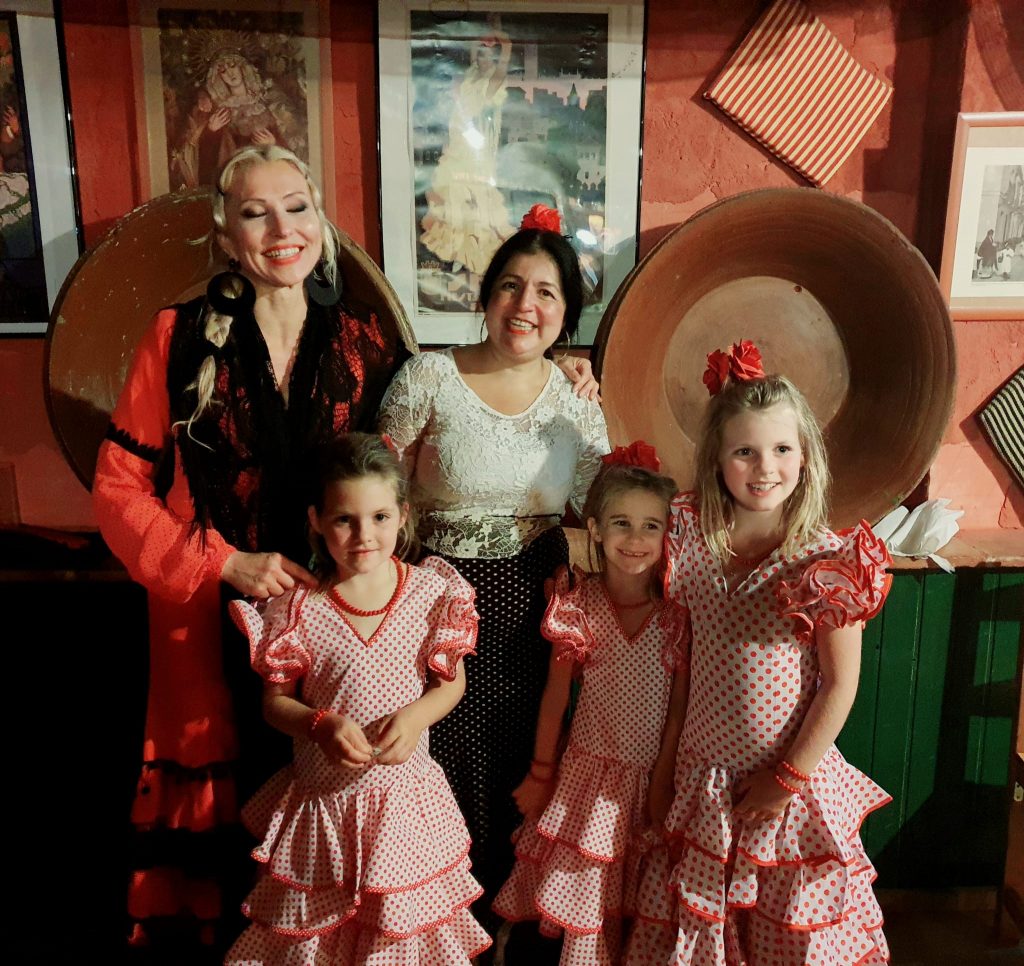 We hope you enjoyed our ultimate food guide Seville 2022. Next time you visit Spain, you will be ordering and eating like a local. Contact Mahsa if you need help organising a private tapas tour in Seville.