History of Paella
Paella is perhaps the most famous Spanish dish, but did you know it has its roots in Arabic cuisine? Historians reckon that paella comes from a family of rice dishes that spread from Persia through the saffron trade in the 8th and 9th century and paella is actually a cousin of the Indian dish, biryani. In fact, the Spanish word for rice, 'Arroz', is derived from Arabic. Valencia became one of the largest rice-producing regions after rice was introduced by the Arabs. The name 'paella' actually refers to the large flat-bottom pan it's cooked in, from the Latin term for pan – 'patella'.
The first paella is believed to come from humble origins, cooked by Valencian farmers over a fire pit, with whatever ingredients they could source: tomatoes, onions, snails – mixed with rice and water. Rabbit and chicken were added on special occasions. Seafood paella is the most modern form of the dish.
Little known to many tourists, paella is seen in Spain as more of a regional speciality exclusive to Valencia, than a national dish. Restaurants outside of the southeastern peninsula are often tourist traps, guilty of flogging frozen fish and reheated rice. Expect to wait at least 40 minutes for a real Paella! And you certainly won't find Chorizo anywhere in an authentic dish, as Jamie Oliver found out. The whole of Spain was up in arms over his blasphemous chicken and chorizo 'Paella'. Although the dish isn't native to Seville, it's not difficult to find delicious paella here if you know where to look! We're here to help with our Ultimate Guide to Paella in Seville!
La Paella
Calle San Eloy, 2. Open Monday to Saturday 12:30 pm – 4 pm.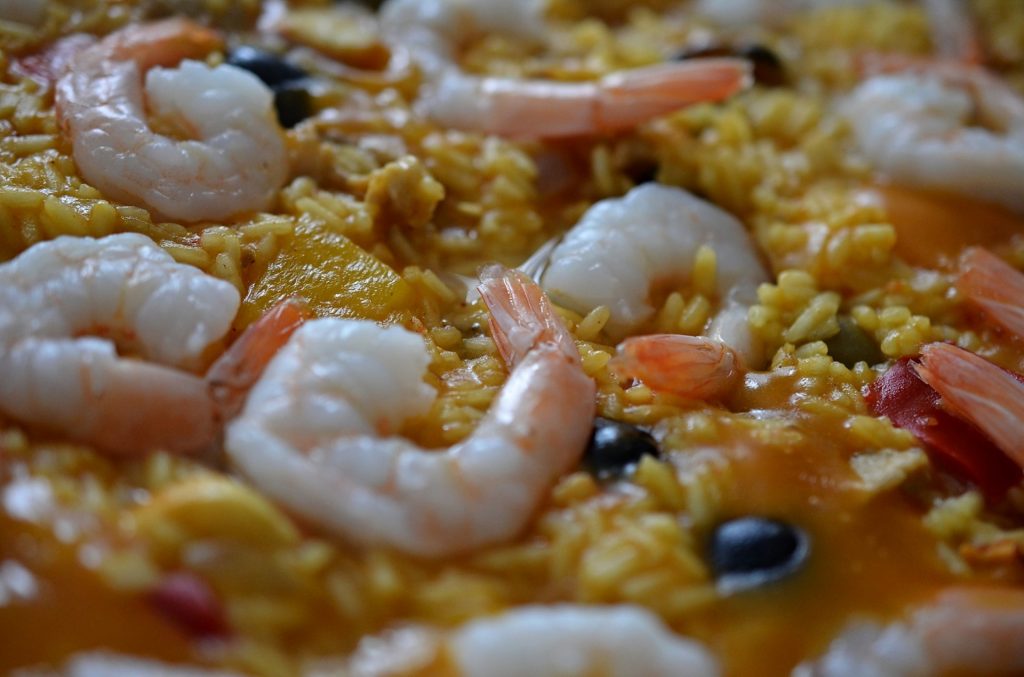 You can't mention Paella in Seville without including La Paella! Owned by a Valencian family, La Paella Sevilla guarantees the most authentic paella in Seville. With a select menu of just six options, La Paella has paella preparation down to perfection. Although more of a fast-casual establishment than a five-star dining experience, this is reflected in the price, with a large portion setting you back only €6 compared to €15+ in more upmarket restaurants.
Enrique Becerra
Calle Gamazo, 2. Open Monday – Saturday 1 – 4:30 pm, 8 pm – 12 am.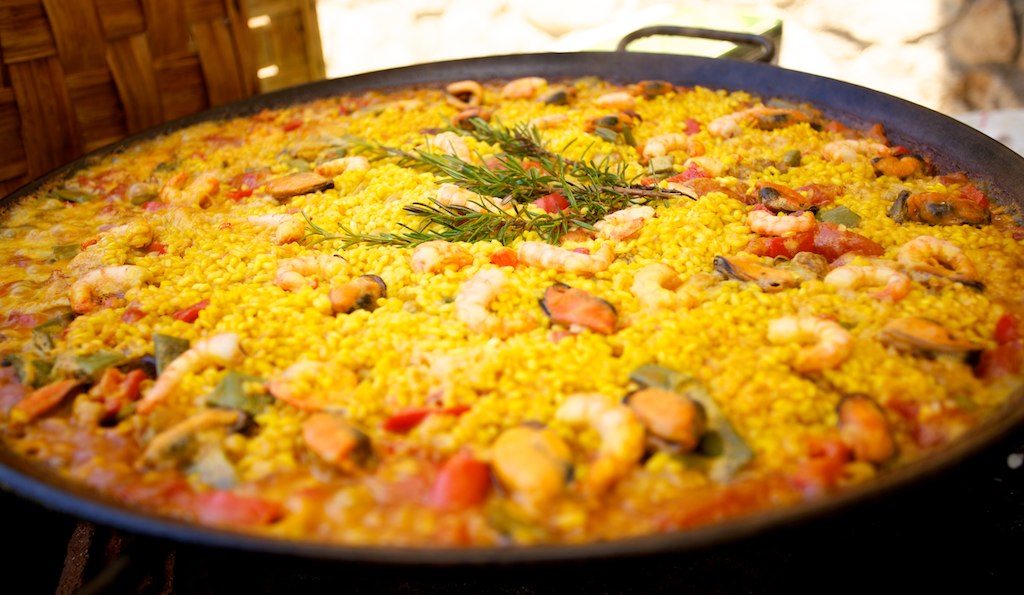 Harrison Ford chose to dine on paella at this traditional, family-run restaurant in 2016! Enrique Becerra is renowned for serving up an authentic taste of Spain – delicious, innovative tapas, hearty paella and incredible wine.
If you're looking to try more local cuisine, why not join our Triana Tapas Tour. We'll show you around one of the most of authentic neighbourhoods in Seville, famed for being the birthplace of both Tapas and Flamenco!
Gusto Seville
Calle Alemanes, 23. Open Daily 8:30 am – 12 pm.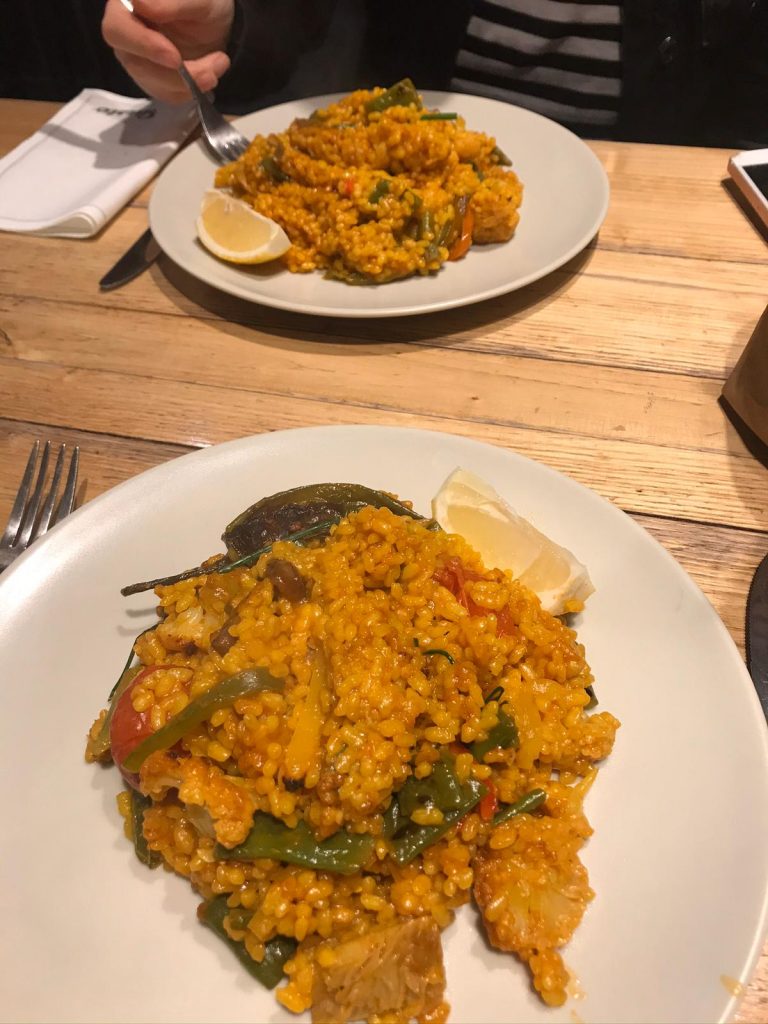 Gusto is a modern, upscale restaurant, known for its excellent paella. They cater to vegetarian, vegan and gluten-free diners, offering a delicious mushroom paella, as well as meat and seafood options. Located opposite the cathedral, Gusto has a romantic atmosphere, with intimate, candlelit booths. Staff are friendly and attentive, after bringing your paella over in a humongous pan they dish it up for you at the table!
Cristina Bistró
Calle San Fernando, 19. Open weekdays 1 pm – 4 pm, 6 pm – 10:30 pm. Weekends 1 pm – 4pm.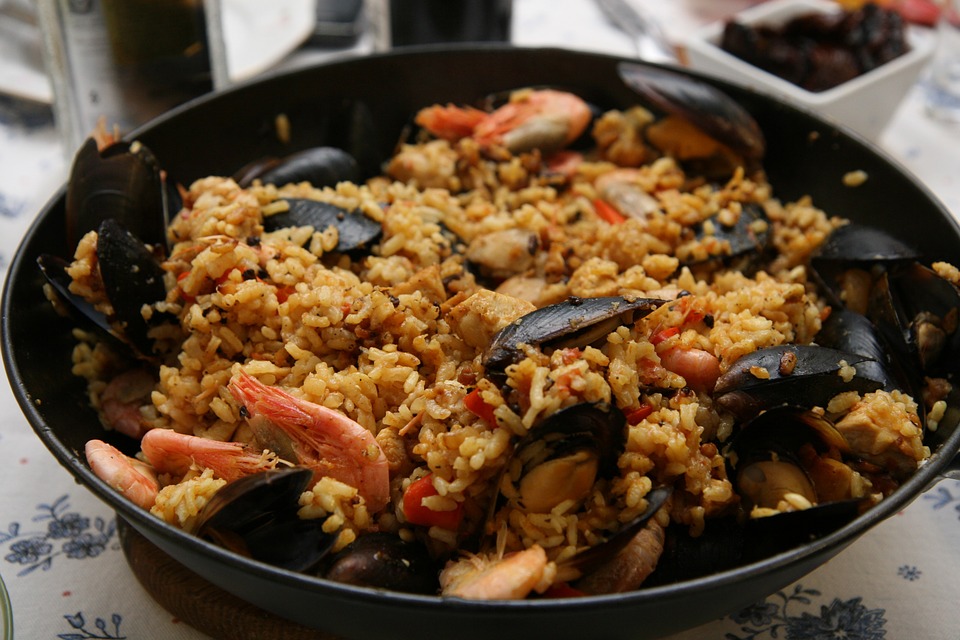 Cristina Bisto is a charming, contemporary establishment close to Maria Lusia Park. Famed for its excellent service and modern approach to traditional dishes, the star of Cristina's menu is a unique 'Andalusian style' paella, including pork and green beans.
If you're a gourmet food lover (and not a vegetarian!) try our Iberian Ham Tour! In a beautiful area not far from Seville, learn about Andalusian culture and Spanish cuisine while tasting premium quality jamón serrano.
Paella Cooking Class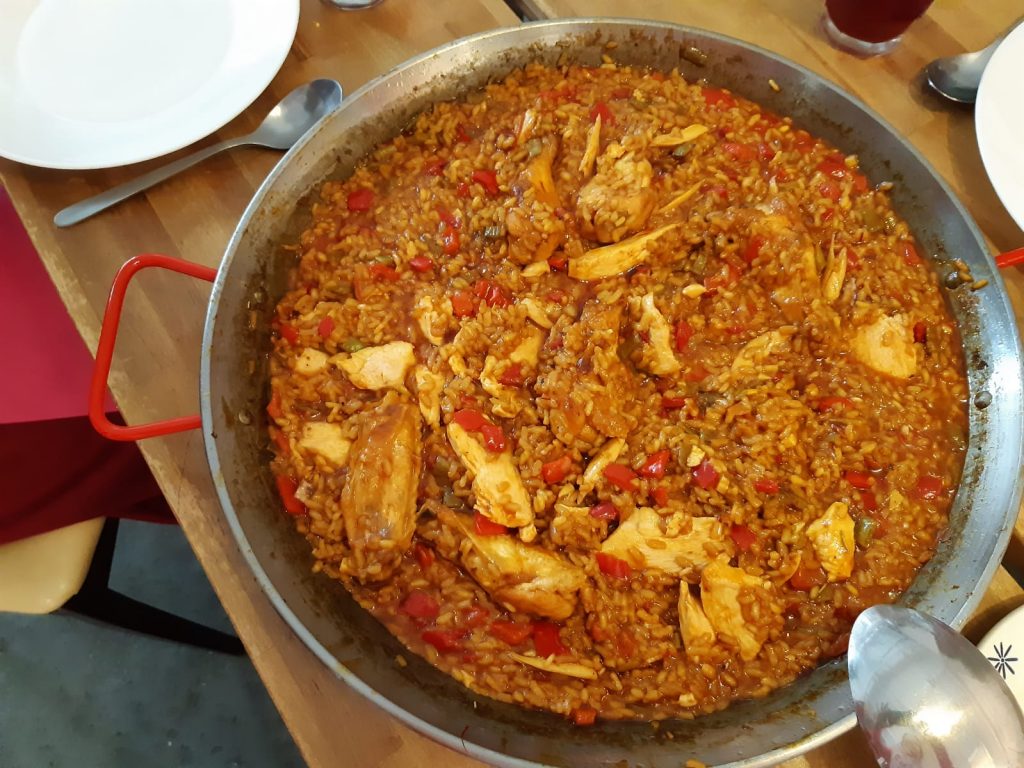 How about learning to make the perfect paella during a custom-made lesson with us? You can modify our Tapas Cooking Class by special request to instead focus on paella preparation. Our experts will show you traditional cooking methods and share the secret to achieving authentic flavour so you can recreate the taste of Spain at home!
If you enjoyed our ultimate guide to paella, check out our top 5 tapas picks, ultimate vegan guide to Seville or the best food experiences in Seville for more insider info on dining in Seville!