Planning a trip ahead is one of the key steps to an enjoyable vacation. Especially if you have limited time for your trip. Short in time? Then why not spend only 24 hours in one city before heading to the next destination? Check out our recommendations of what to see in 24 hours in Granada to make it much much easier for you.
Alhambra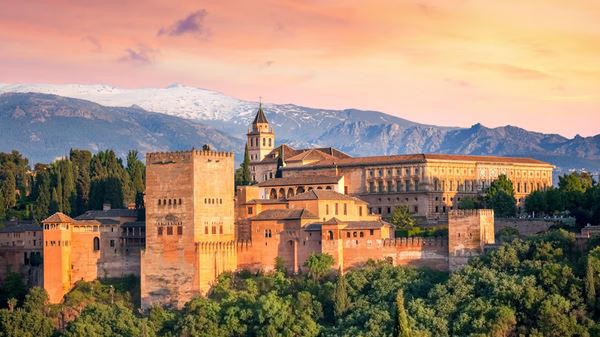 Probably one of the main reasons for your visit to Granada will be the Alhambra palace. It is one of the major tourist attractions in Spain and a UNESCO World Heritage Site. It is the first thing on a what to see in 24 hours in the Granada list. Its history goes way back to the 11th century. The views of the city are impressive, and the architecture evokes the feeling as if you were wandering in the times of Arab kings. This would be the place to start or finish your day with! It does take a few hours (3-4hrs) to complete the whole visit but as the monument opens at 8.30, 9 am would be the perfect start.
Working hours 8.30 – 20.00
Calle Gran Via – main street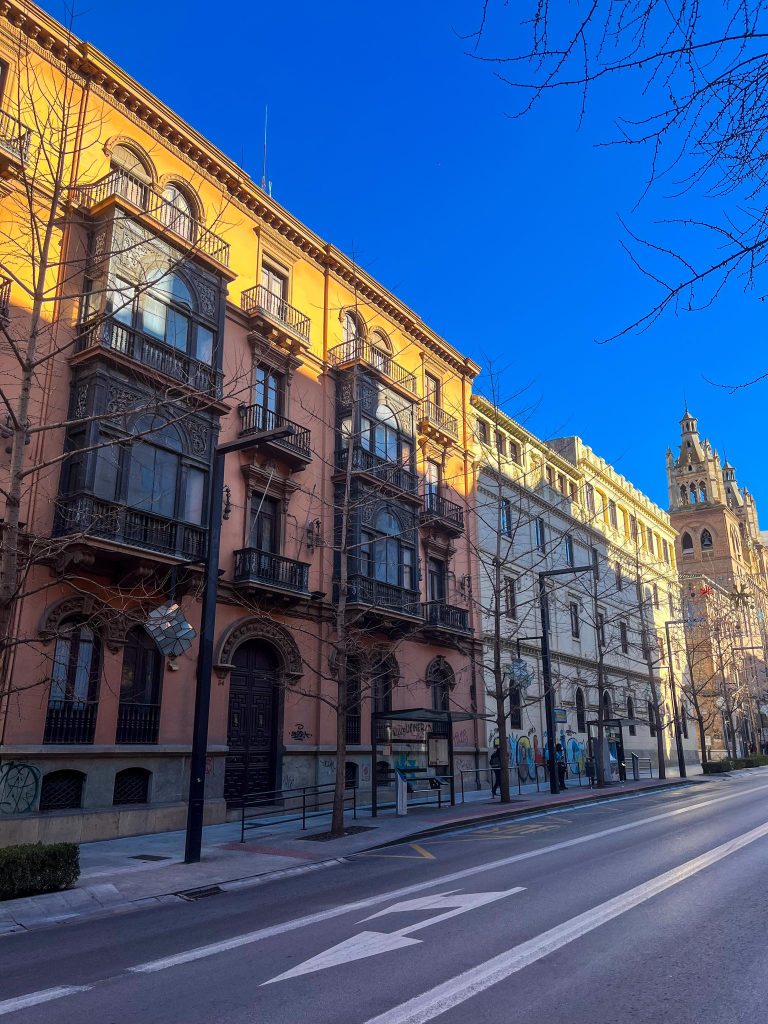 This is the main street of the city and you will find it in most other Spanish cities too. A little tip if you are traveling to Granada by car- avoid Calle Gran Via as it is only accessible for public transportation, scooters, and residents. Special cameras are placed on the entrances of both sides of the street that and you can get a fine. The street itself has a majestic feel with beautiful architecture which makes it for a nice walk along with many "Granadinos" who go about their everyday life.
Fountains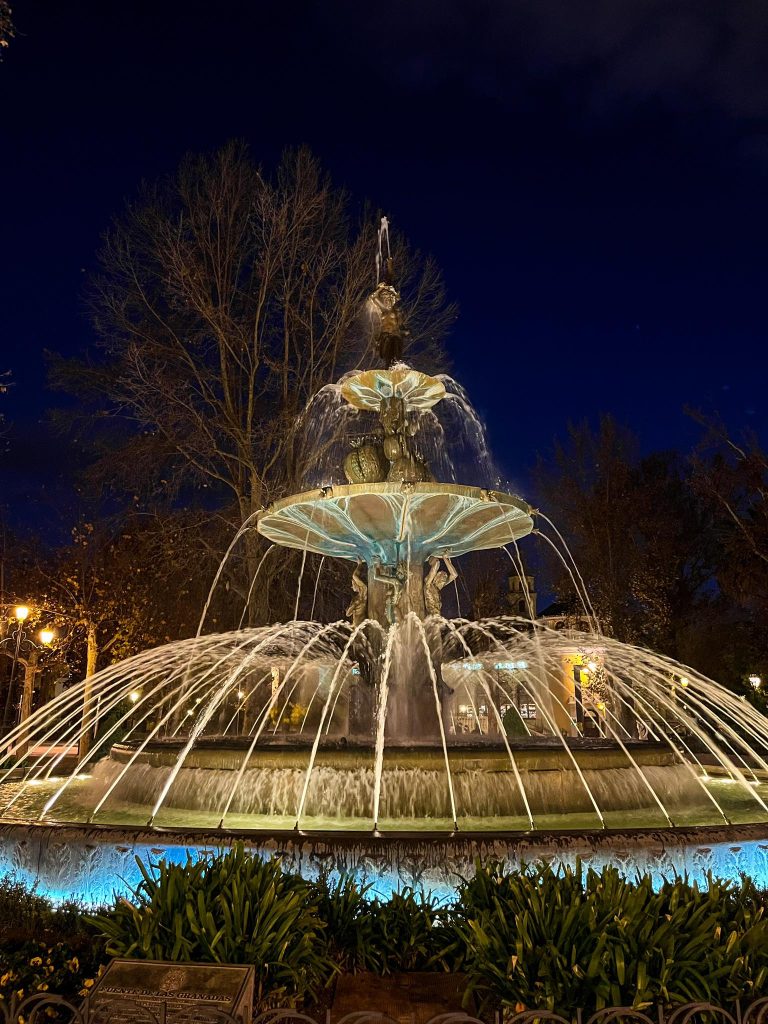 Surly, you've probably seen a lot of fountains in your life. So why add them to this list? Granada loves to include water everywhere, you can find many many fountains around the town, in the parks, and especially in Alhambra. This is the influence of the Islamic culture that shapes the city. Not only does the famous monument have these wonderful fountains but you can even start a treasure hunt looking for various fountains with different sculptures.
Both for the main street and the fountains, you don't need a specific time to visit them, as they are already located in the city center. A casual walk through the city already would cover them.
Old Town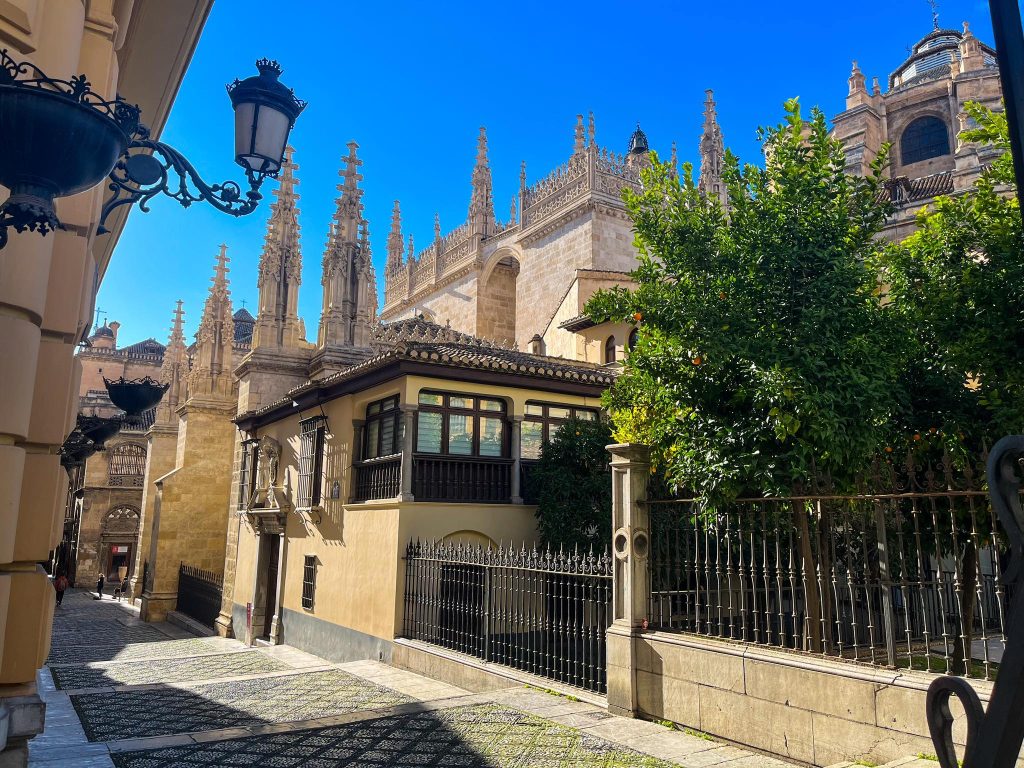 Planning a trip to a country means visiting the center. In Spain, most of the time, the old town is located in the city center. Granada is special in the fact that it can surprise you depending on which turn you take. You think that you're going on a casual walk in a narrow alley but then you come across an impressive monument. You can also find an enchanting Moroccan-style area dotted with traditional souvenir shops showcasing beautiful handicrafts. Its narrow colorful streets evoke a magical feel as if you were traveling back in time to the reign of 1001 nights! In reality, Africa and Morocco are only a short day trip away from Granada.
Sacramonte Flamenco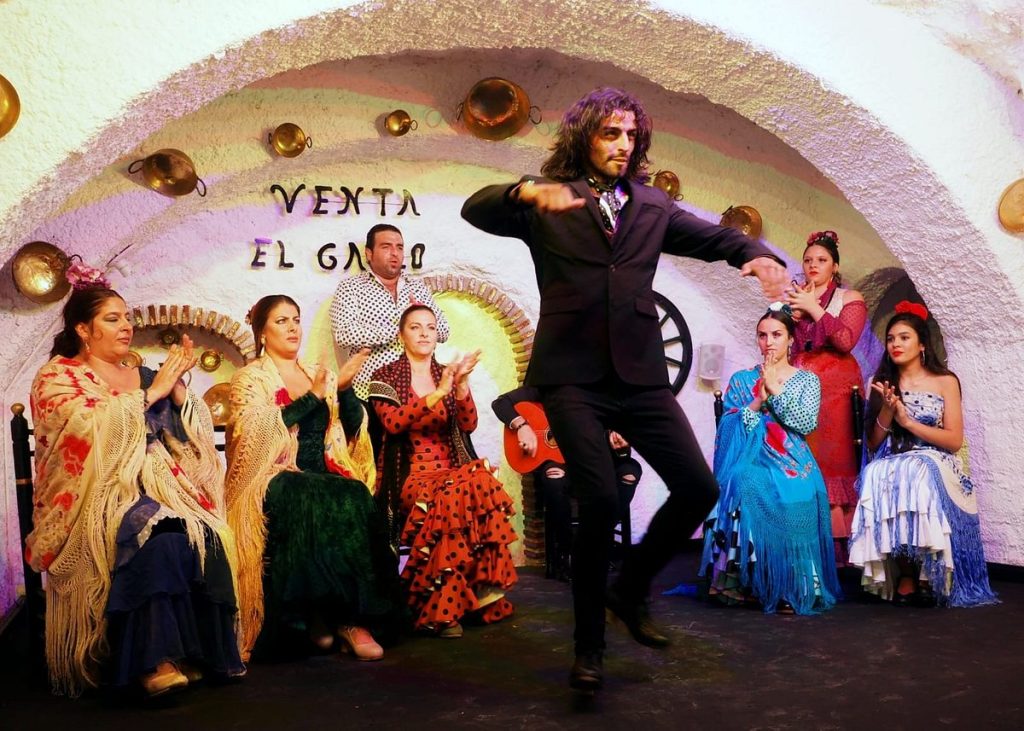 Flamenco dance is a highly-expressive, Spanish dance form. With its origins found in the Andalucia region. So if you are planning a trip to the south of Spain, you MUST check out a flamenco show! And Granada has its own version of flamenco. The Sacromonte quartier is one of the main cradles of flamenco in Andalusia. Here, the gypsies who built their homes into caves, now serve as venues for flamenco shows. You have to get a taste of Spanish culture with gypsy flamenco in the Sacromonte caves! This should be on your what to see in 24 hours in Granada, list. This can be your final activity of the day and a great way to celebrate the end of a journey back in time.
After watching a flamenco show you may have a feeling of trying to learn a few steps yourself. If you do, you even have the option to do it online! This online flamenco class allows you to travel longer in Granada even if only spent one day there! If you're planning to visit Seville – the capital of Andalucia, you can even attend a flamenco workshop and learn it on-site!
Tapas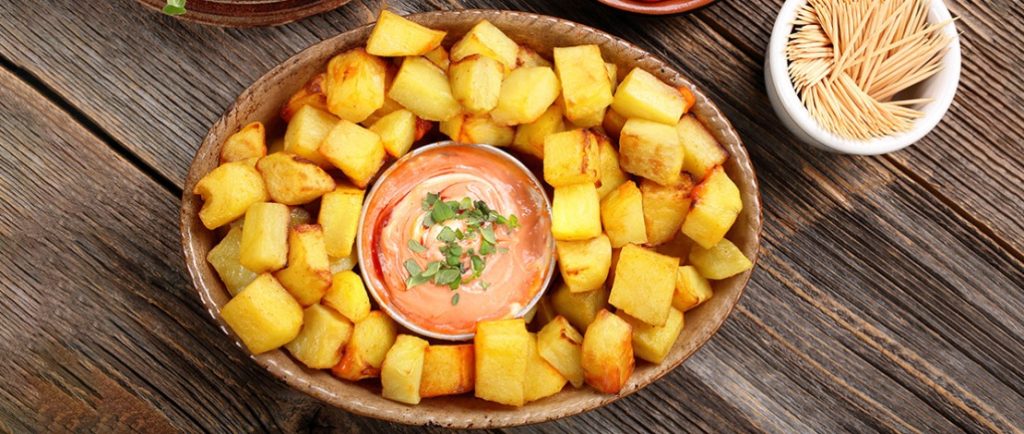 Granada is most famous for its tapas culture. Tapas can be all kinds of foods, starting from a small piece of meat or bread and ending with an octopus. Depends on where you go. You order a beer, soda, or wine and get a tapa FOR FREE. Crazy, right? Tapas are usually served in the evening starting from 7 or 8pm and there is nothing like ending the day with some delicious tapas. Spanish people enjoy tapas and you will definitely feel the vivid ambiance in a tapas bar. The bars are open until 12 pm so you have a lot of time to extend your feast.
Carmen de los Mártires garden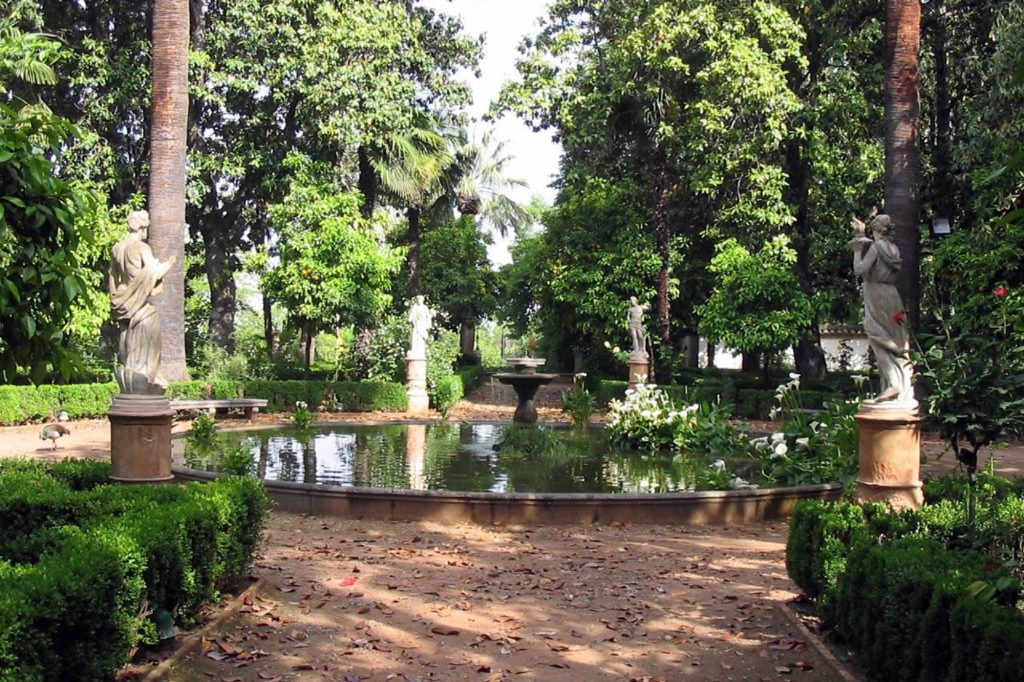 While on our list of what to see in 24 hours in Granada, this place is not the main attraction, it is still a magical place. These gardens are not part of the Alhambra palace territory but are relatively close. Carmen de los Mártires is located on a hill that's why a longer rest will be needed after climbing up there but it's worth it. The place has a similar vibe to the Generalife gardens and with the bonus that it is free! A lot of newly married couples love to come here for their photoshoots and the photos turn out incredible.
We hope with this list you are well-prepared for your upcoming trip to Granada, Spain and you know what to see in 24 hours in Granada. If you are interested in visiting other cities in southern Spain, we do recommend Cordoba, Cadiz, or Seville. Feel free to contact us if you need any help or ideas or want to celebrate a special occasion with your beloved ones. See you very soon!