If you are in Spain and are thinking about adding another adventure to your trip, you should consider Morocco. Above all it will take your holiday to the next level! Due to covid 19 and a political disagreement, the once breezy ferry was suspended from Spain to Morocco. From 18th . If sea travel isn't your cup of tea, do not despair; we have all the tips and tricks on the best ways to travel from Spain to Morocco in 2022.
Morocco is full of charming towns painted in colour and food with ancient history. For instance, the oldest statue of a human figure was discovered in Morocco, which is a testament to the counties long history. Become enchanted by the art of textiles, the craft of leather, food processing, and oil refining. It's the ideal place to have a summer vacation, to discover the wild beaches and the azure coast.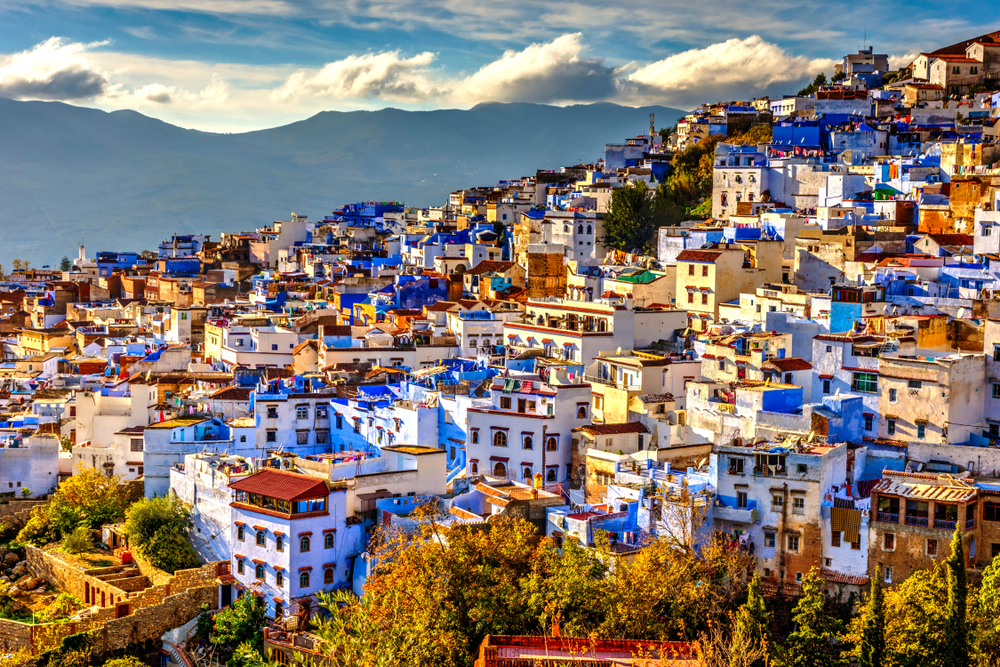 Flying
Flying is one of the best ways to travel from Spain to Morocco in 2022. It's cheap, fast, and will get you there with a stress-free journey. Therefore depending on where you are staying in Spain, the flights will vary in price and length. Because flights operate daily from airports like Seville, Malaga, Madrid, and Barcelona you can find great flight deals. If you are lucky enough to be in Seville, the airport is only 15-20 minutes from the airport, and the flight is only 50 minutes to Tangier. In other words, if the urge comes over you to change continents fast, you can do so in less than 3 hours. For these reasons flying is one of the best ways to travel from Spain to Morocco in 2022.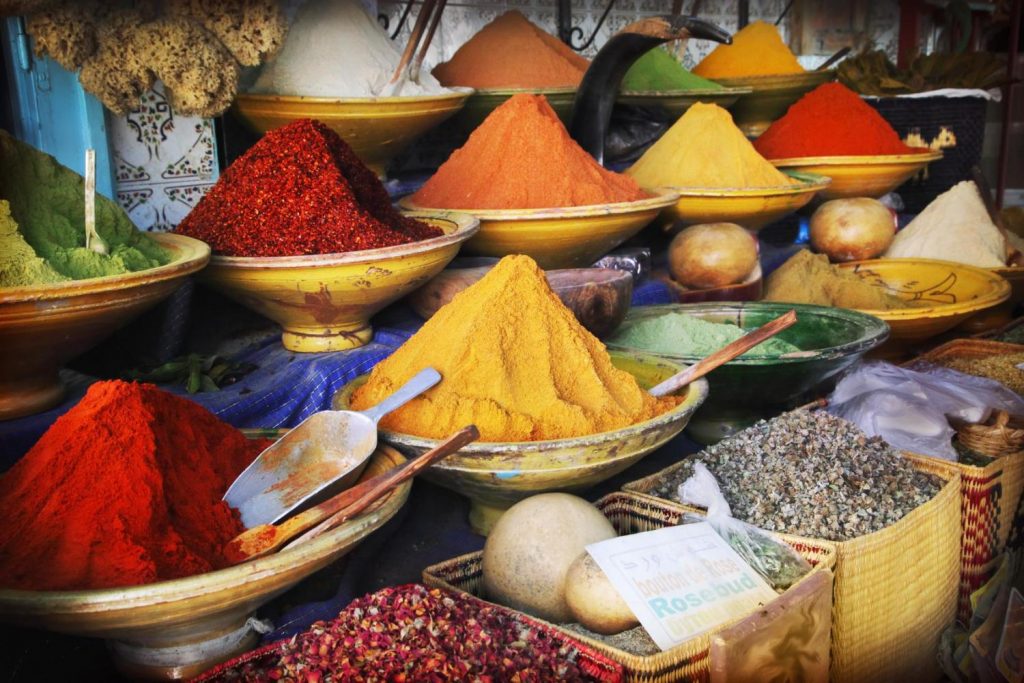 Malaga
Similarly, flights from Malaga airport are one of the best ways to travel from Spain to Morocco. There are flights to Marrakech, Tangier, Agadir, Faro, and Tétouan. Flights to Marrakech are most frequent. Because there are four flights a week departing from Malaga and making a trip from Spain to Morocco extremely accessible. Another reason flying is one of the best ways to travel from Spain to Morocco is the cost, Ryanair's Plane tickets are as low as €7. How could you resist?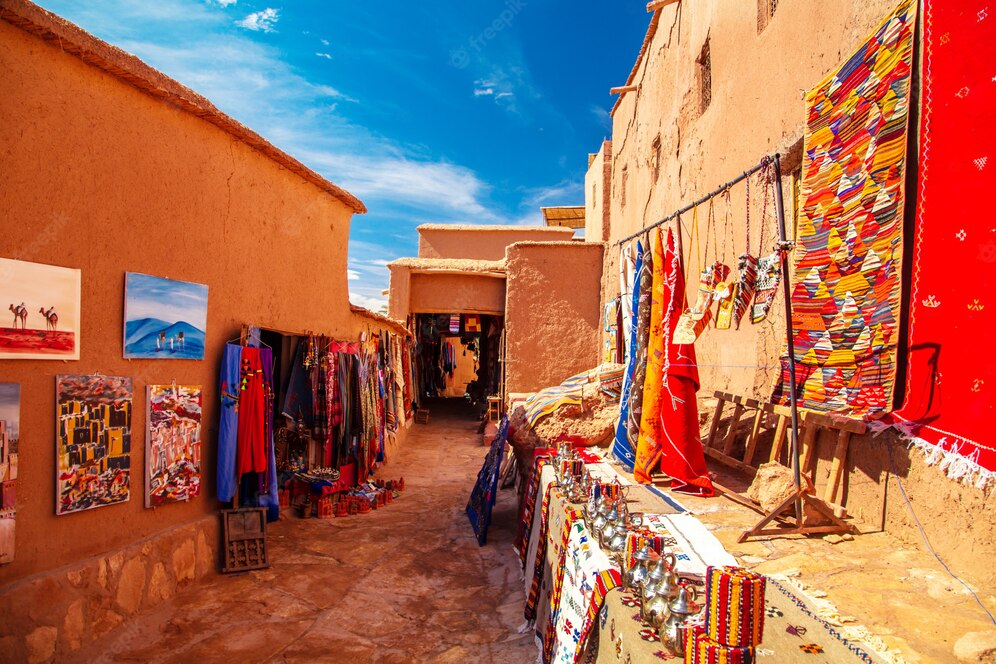 Seville
There are so many magical cities in Morocco, and Seville airport has flights to most of them. Within a few hours, you could be wandering the vibrant streets of Marrakech, Agadir, Tangier, Tetuan S. Ramel, or Casablanca. The journey can cost as little as €7. In less than 3 hours, a new and exciting adventure can begin, Skyscanner has wonderful options.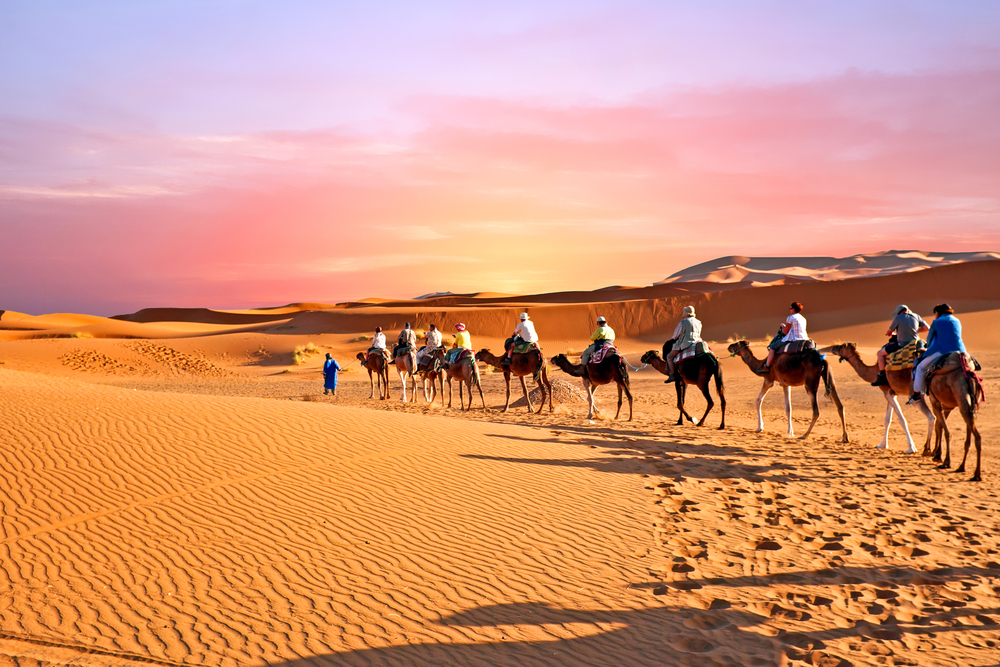 Madrid
Another city with easy access to Morocco is Madrid. If you spend a week in the busy city and decide that the beach seems more appealing, why not travel from Spain to Morocco? Flights are under €20 round trip with Ryanair and only 1 hour and 30 minutes. A quick plane ride from Madrid is definitely one of the best ways to travel from Spain to Morocco in 2022. Flights travel to Tangier, Marrakech, Agadir, Fez, Tetuan S. Ramel, and Tétouan. After that, it is just a matter of picking what cities you want to visit. You can customize your tour to Morocco, making your visit everything you imagined and ensuring that your dreams come true. If this sounds like something that you are interested in, follow this link, and we will consult with you on every detail to create the perfect trip.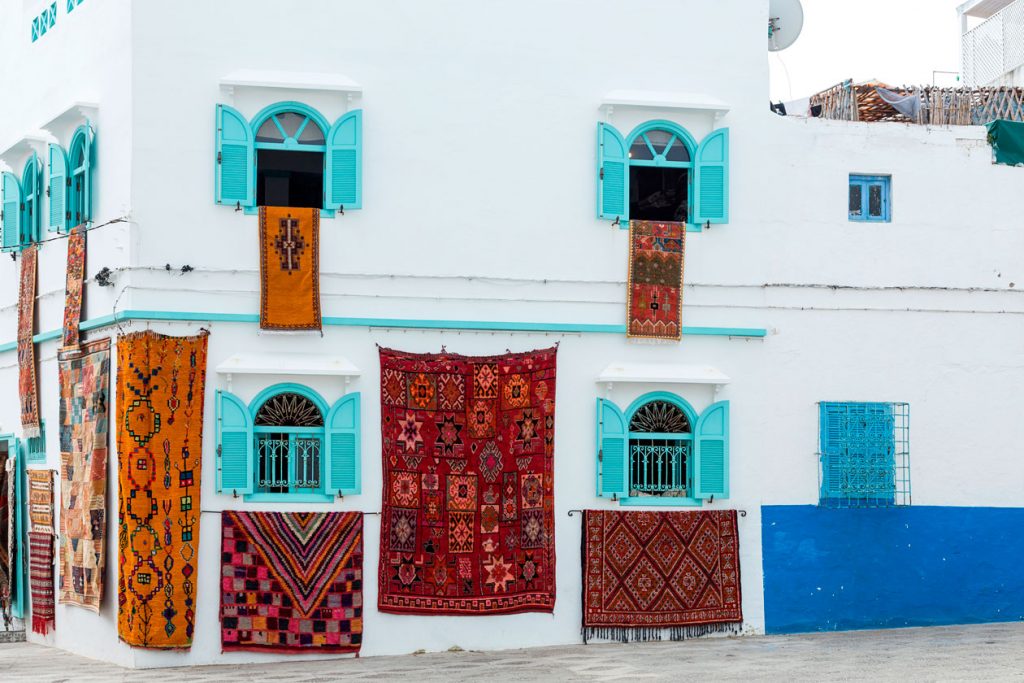 Barcelona
Similarly, if you are visiting Barcelona for a mid-week break, you are in luck. From Barcelona to Fez, the flight takes just less than two hours. The cost is €9 and flights travel to Morocco daily.
Fez is a northern city of Morocco, referred to as the cultural capital. The town consists of a labyrinth of winding alleyways, colourful pottery, hand-woven carpets, and leather goods. In addition the leather tanneries. If you are thinking about learning the origin of a new craft, Fez is the place to do it. Visiting the village tanneries constitutes a significant tourist attraction. The most informative way to do this is by a balcony view from one of the shops. Here is the location of a shop on the rainbow road with a balcony view of the leather tanneries.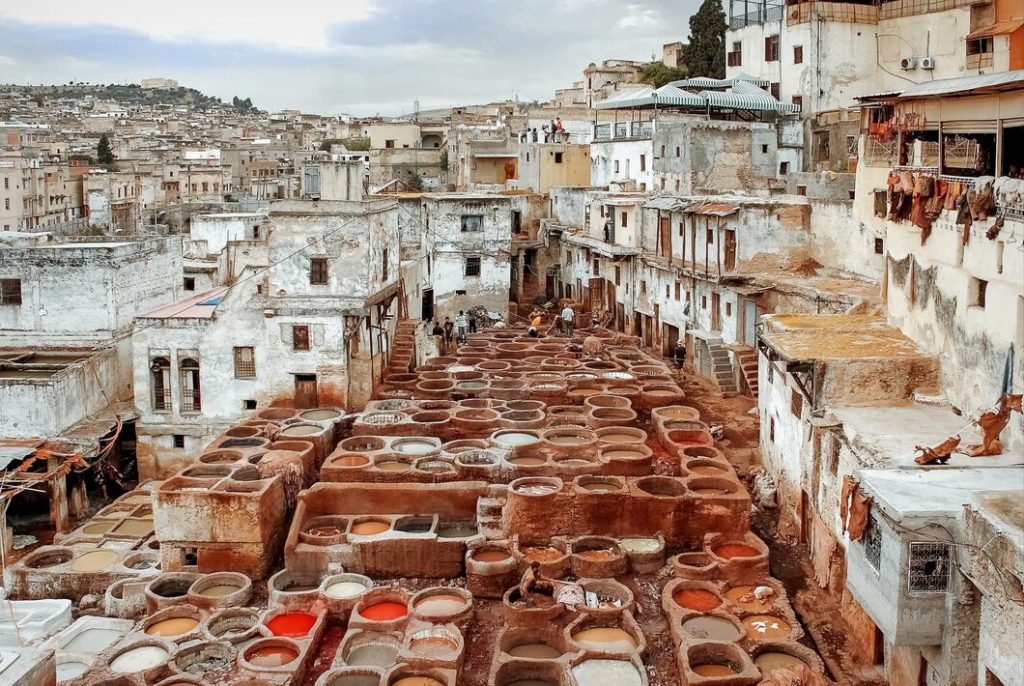 Ferries
If flying isn't your cup of tea or you want to soak up as many views as possible, the ferry is one of the best ways to travel from Spain to Morocco in 2022. There is no shortage of ferry companies to choose from when traveling from Spain to Morocco. The ferry from Algeciras to Ceuta connects Peninsular Spain with the city of Ceuta in just 1 hour. Tickets are €30 one way and run from 9 am to 5 pm. All you need is to pick the time that suits you best with Balearia.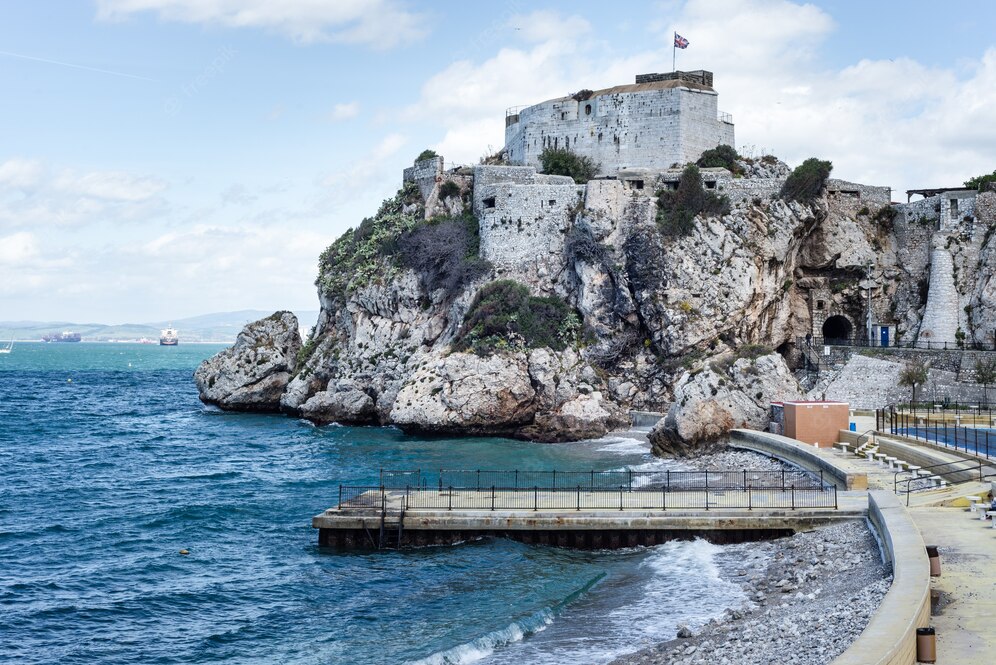 Ferry from Algeciras to Tangier
Another popular ferry route is from Algeciras to Tanger. This route just started back on the 18th of April 2022. Tickets are approximately €35 are available here : FRS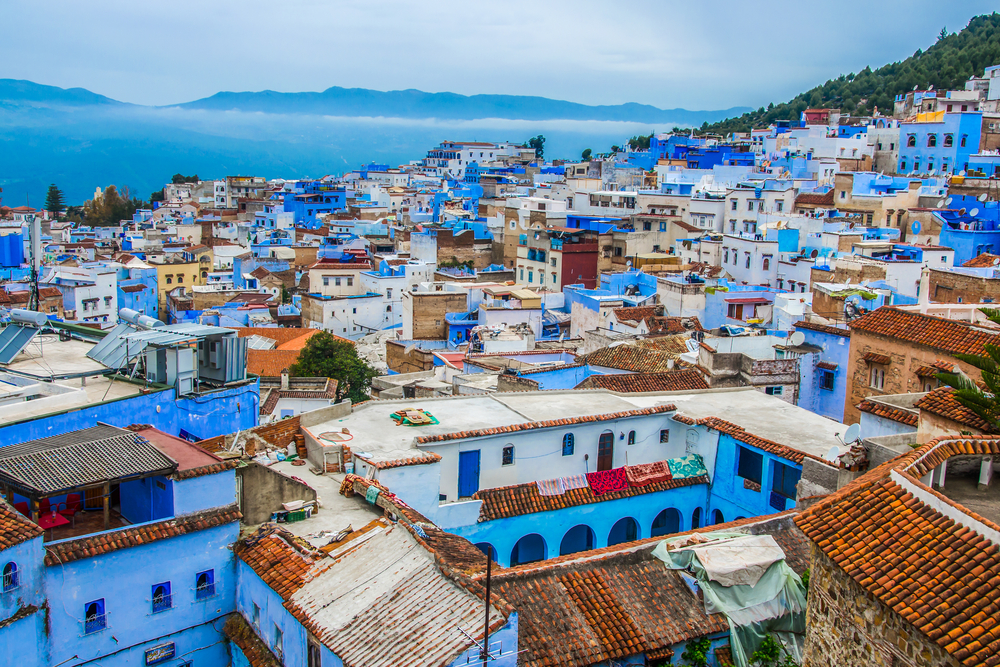 Ferry from Tarifa to Tangier
Taking the ferry from Tarifa to Tangier is the fastest way to travel from Spain to Morocco in 2022. The ferry lasts just 40 minutes and runs six times a day. This https://www.ferryhopper.com/en/ferry-routes/direct/ferry-tarifa-tanger
Top Trips to Morocco
If you decide to travel from Spain, we have the ultimate tour to experience Morocco in three days. Above all this tour will invite you to three towns with exceptional beauty. Firstly you will visit Tangier, secondly Chefchaouen, and thirdly Asilah.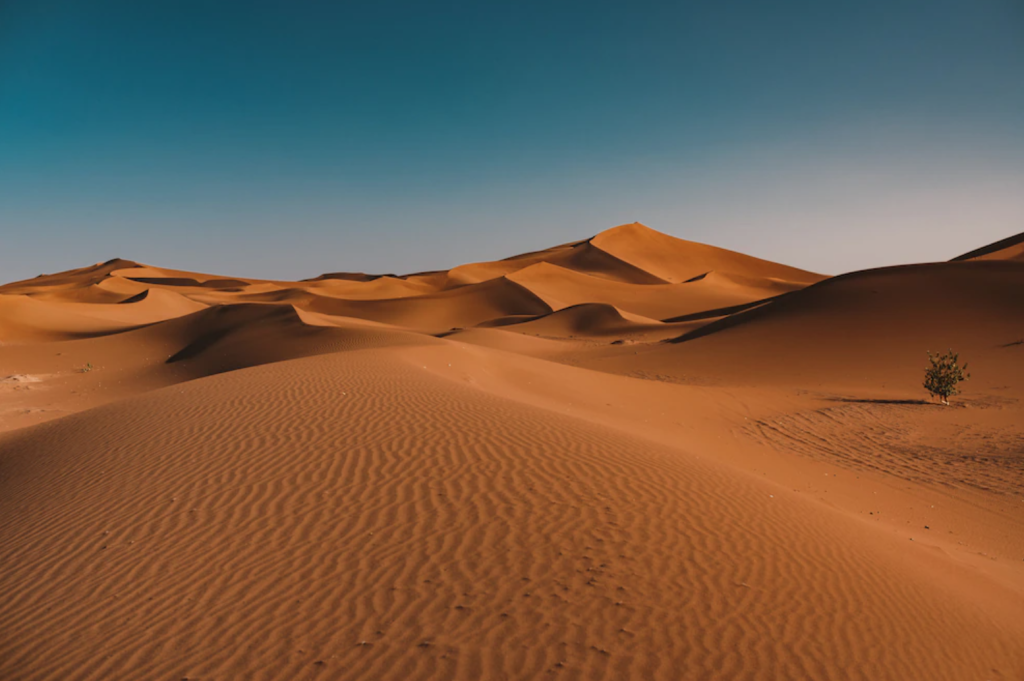 Northern Morocco
Northern Morocco is as picturesque as you could imagine. An exotic location with striking yellow sand, camel rides by the beach, and timeless sunsets. Northern Morocco is great to visit throughout the year. Spring and summer are less busy for people looking for a quieter time to visit. Prices can be higher in summer due to high demand.
Day 1
The first stop is Tangier. Discover Moroccan caves, learn local history in the Kasbah Museum, and follow narrow alleyways into the vibrant Medina. A town with colourful boutiques, bazaars, and lively souks. The charming "Dar" or "Riad" is decorated with delightful handicrafts located at the heart of the old town to enjoy a romantic evening. You won't have to worry about finding your accommodation or fitting in all the best attractions. In other words we will handle all that for you.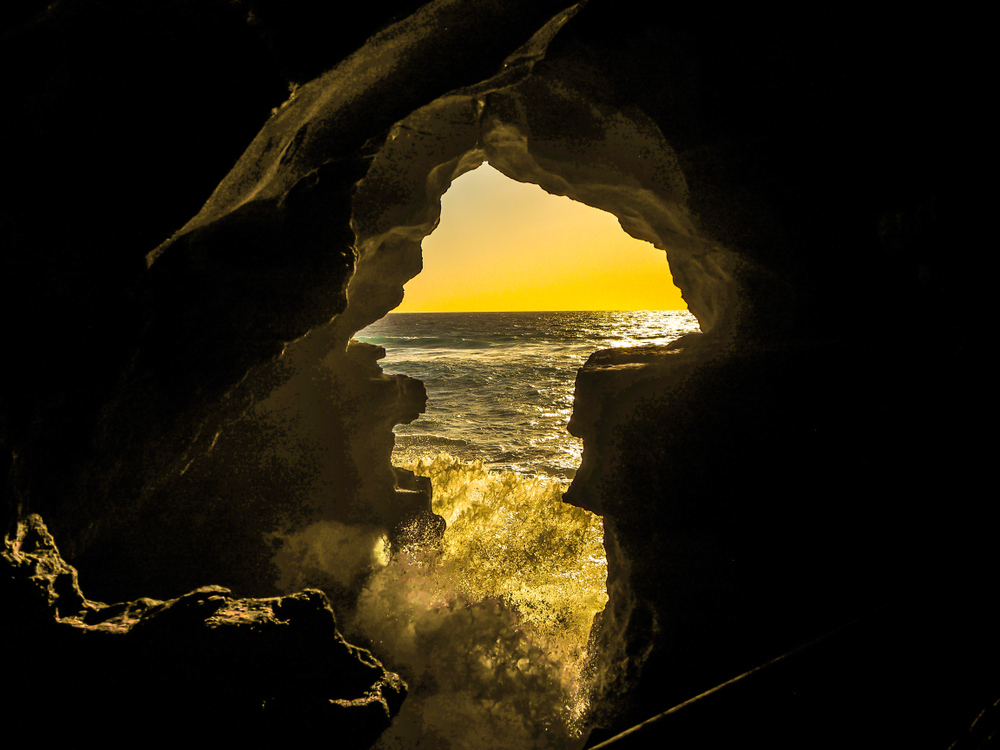 Day 2
During the next day, you will head to Chefchaouen. Travel through breathtaking mountain roads and arrive at one of the prettiest towns in Morocco. Chefchaouen means 'look at the horns,' in other words it reflects the two mountain peaks beside the town. Firstly you will visit the old fort in the town. Secondly the Kasbah Museum. An ethnographic museum that is located in the center of Chefchaouen. In addition, you will roam through the buildings that mirror the vibrant blue in the sky. Above all its' an experience that you can not miss.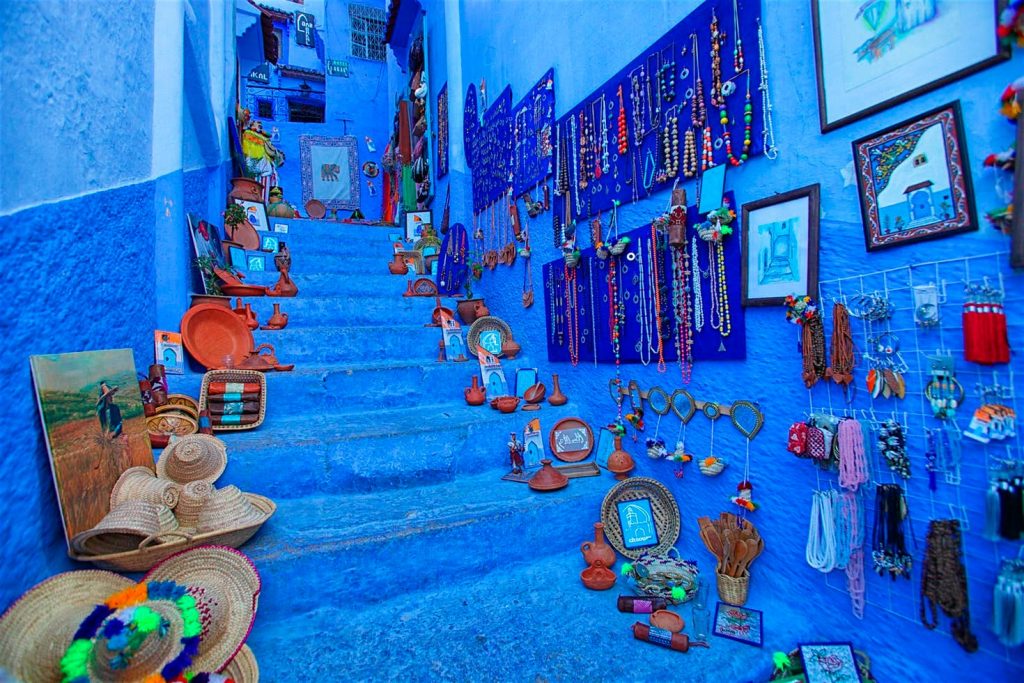 Day 3
To end your trip on a tranquil note, the coastal town of Asilah will be your final stop. This cultural hub is crammed with vibrant tile work, art galleries, and handmade crafts that you can bring home to your loved ones. Gaze into the sea as you walk upon the Portuguese-built ramparts. Above all this 3 day Morocco trip is the perfect opportunity to see Morocco's most famous cities and soak up the Northern African culture.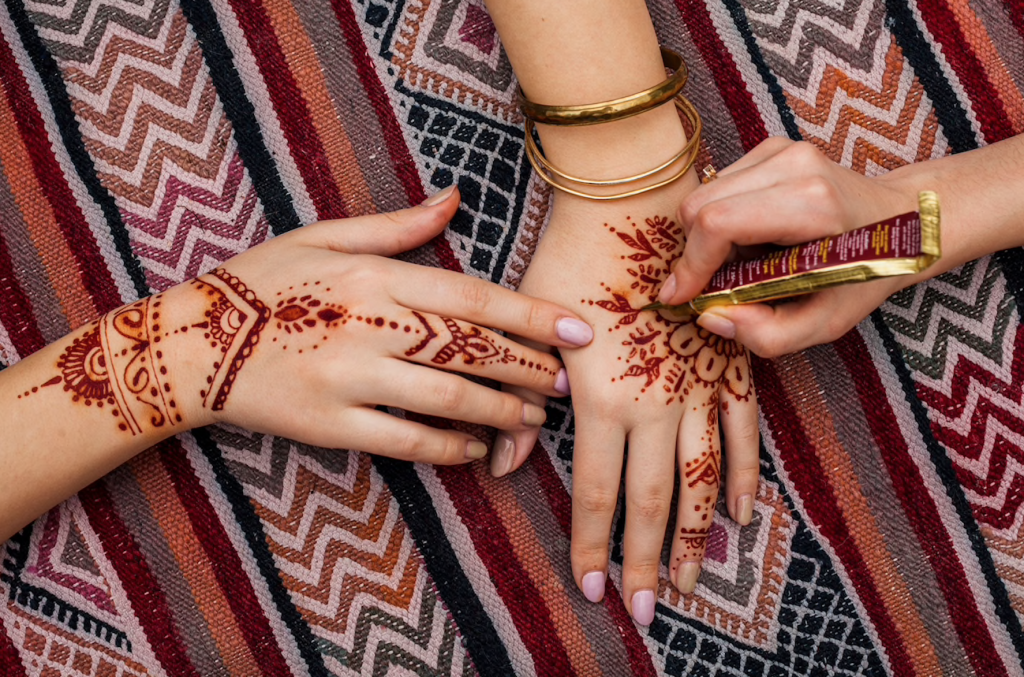 Morocco has something for everyone; colourful streets, rich history, exquisite food, and miles of blue seas. So if you are visiting Spain and want an extra adventure, a trip to Morocco is just the ticket. Travelling by plane and ferrys are currently the best ways to travel from Spain to Morocco in 2022. Both modes of transport are around the same time. What could be easier than that? Tailor the tour to suit your needs, and have all the planning done for you. If you decide to take the ferry the cost will be added to your tour price however if you fly we can arrange your trip from the moment that you arrive. Contact Mahsa to find out more information about our luxury trips to Morocco .
If you would like to travel more extensively and do a desert safari camel ride trip in the Sahara check out our 10-14 day tour to Morocco. It will be one of the most rewarding adventures that you take yet.