When planning a trip to Morocco, Chefchaouen is not usually the first city that comes to mind. As the train doesn't reach this region of Morocco, transportation can be complicated. Even so, you definitely don't want to miss out on this amazing city. Also called the Blue City, Chaouen is known for its walls covered in different shades of blue, which makes this place a unique destination that you do not want miss. If you are in Andalusia you should definitely consider traveling to that fantastic place. Here is a guide of how to travel to Chefchaouen from Seville and what do see once you get there.
Travel to Chefchaouen from Seville – Getting there
Chefchaouen is located 350km away from Seville, which is a 6 to 7 hours car ride. Unfortunately, like mentioned before there isn't a direct train or bus that you could take from Seville. The best way to get there is by car. And to make your journey more comfortable, we recommend splitting your Moroccan trip into two days, with an overnight stop in Tangier. You will not only split the long car journey, but also will get a chance to explore two fantastic places in Morocco. If this is something you potentially would be interested in, check out our 2-day Morocco trip. We will not only take care of all of the trip logistics, but also make sure that you will see and learn as much as you can while in Morocco. Alternatively, consider planning an independent trip where you travel to Tangier from Seville and later reach Chefchaouen from there.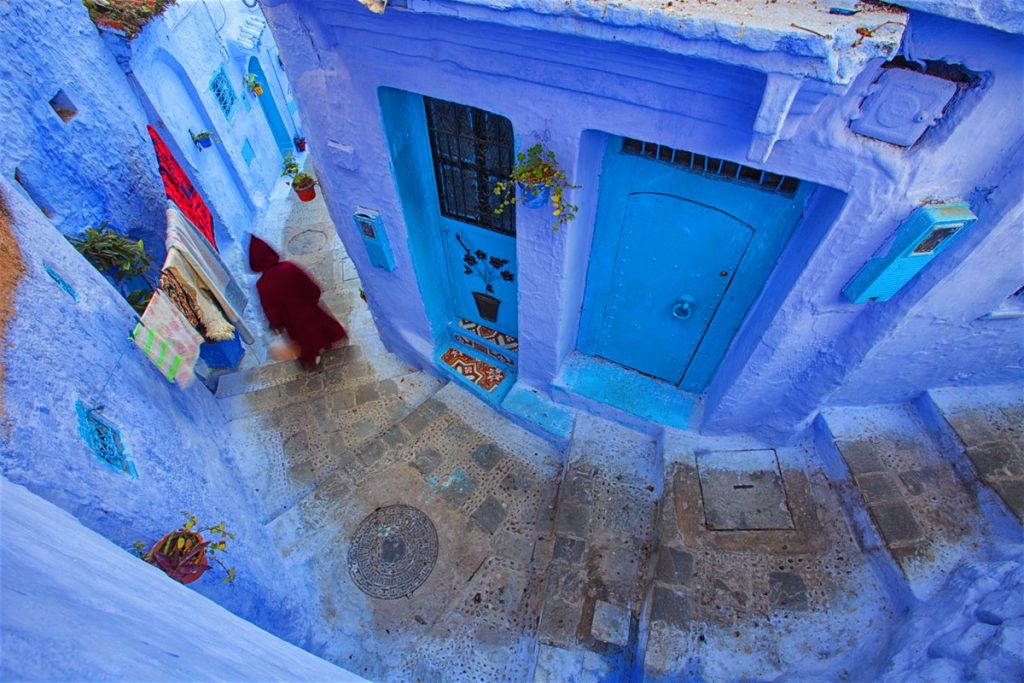 Chefchaouen
You now reached your dream Moroccan destination, that is Chefchaouen. You might start wondering why is this place considered to be so special and you wish to know how can you spend your time here in the most productive way. Here are the couple of main things you need to know about this place.
History
Chaouen has a rich history. The city was founded in 1471 and has been under the control of a number of different political powers. Because of this, many languages are spoken in the streets, including French, Spanish, and Arabic. You can visit the Ethnographic Museum of Chefchaouen to learn more about the town's fascinating history.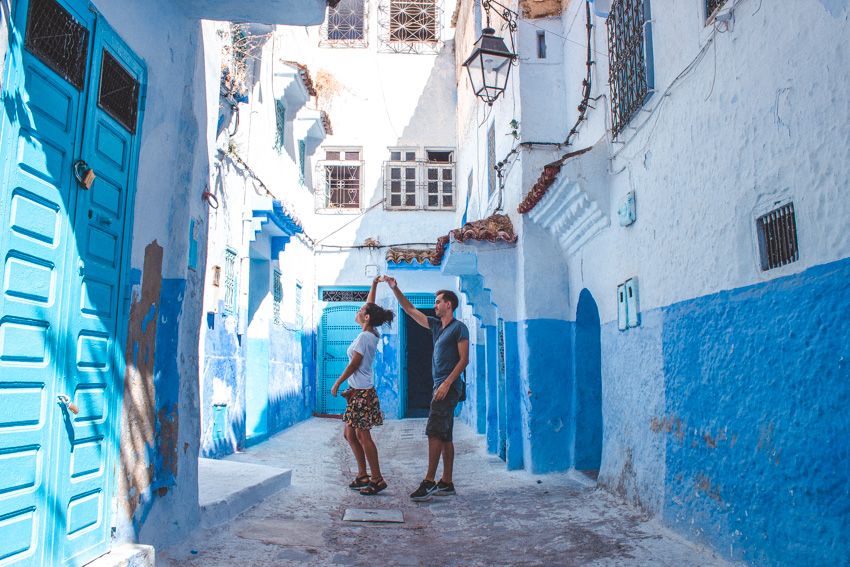 Photo opportunities
Chefchaouen is one of the most photogenic places in the world. Blue walls everywhere make every single corner of this place Instagram worthy. Another benefit of this place is that everything is within walking distance. Unlike the more popular cities of Casablanca and Marrakesh, Chaouen is a small town. You can walk to cafés, restaurants, and even the small waterfall Ras el-Maa. This will offer you plenty of great photo opportunities without even needing to get in a taxi.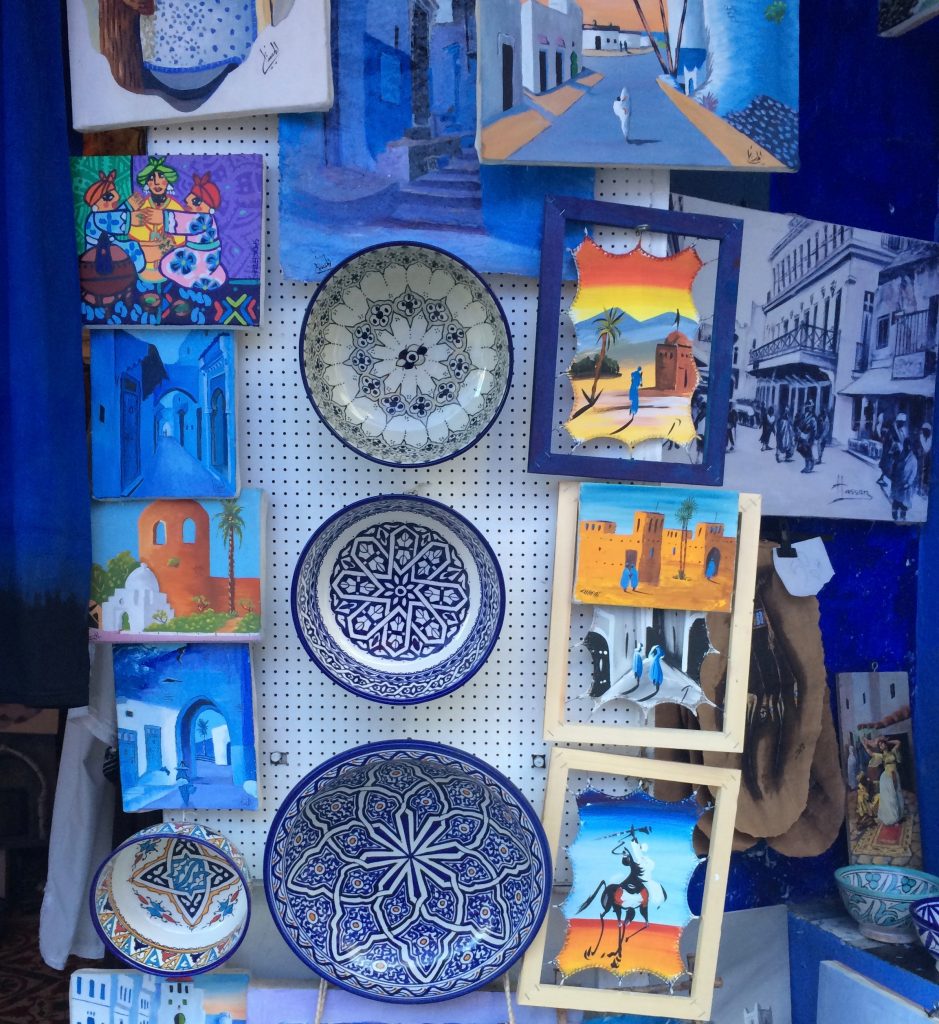 Shopping
Marrakesh and Fez are known for having hectic medinas, and tourists can expect to interact with a lot of insistent shopkeepers. That can be overwhelming for many, but luckily, things are not as crazy in the small medina of Chaouen, where you can feel at ease as you wander through the many shops. Chaouen is not an expensive town, so it's the perfect place to visit if you are on a tight budget. You can find transportation, food, and lodging at reasonable prices.
Food
Chaouen is the place for goat cheese. You'll find it in every café, or you can buy some in the local market. There are also plenty of pastry shops where you can try a traditional Moroccan dessert. You can also enjoy a glass of Moroccan mint tea with your meal.
If you are still wondering whether is worth visit Chefchaouen, we hope after reading this you might be slightly more convinced of doing so. Reach history, fantastic photo opportunities, friendly locals and amazing food, are just a few of the many reasons why you should consider traveling to Chefchaouen from Seville. We hope to see you there soon!