What to do in Seville in January 2023? It is a very good question and here we are going to break down the most relevant activities you can engage in whether you are traveling with your family, friends, or even by yourself! Take out your coats, camera, socks, and comfortable shoes to explore the city of Seville at your own pace!
What to do in Seville in January 2023? This is a great question to ask yourself while planning your holiday to this ancient city. Although Seville tends to have very warm temperatures until the end of October, the weather you can expect in January is both sunny, and warm but also cold (what an irony, I know!). So, what is there to do in Seville in January of 2023? Let´s get into this guide of activities and insider tips just for you.
The famous 3 Wise Men parade through the city of Seville
It is a tradition in Spain to celebrate, each year, on the 6th of January the arrival of The Three Wise Men who visit all the children that have been good. Almost just like Santa Claus celebrations all over the world, if you happen to be in Seville on these very important dates (5-6th of January) this is an event you must not miss. Definitely top of the list for our post on what to do in Seville in January 2023!
Here are a couple of insider tips for such a special occasion:
Check the official itinerary of the parade, you can find this information on the official website of the city town hall or other many newspapers like Diario de Sevilla.
Dress comfy and warm, remember that although Seville is one of the hottest cities in Europe we also have winter, and once the sun sets, it can get very cold!
Take an umbrella with you, whether the prediction says it is going to rain or not. Once in the parade (and very carefully of course) open it and turn it upside down. This way you are gonna be able to gather all the free candy and little gifts that the parade is going to be throwing away to the public!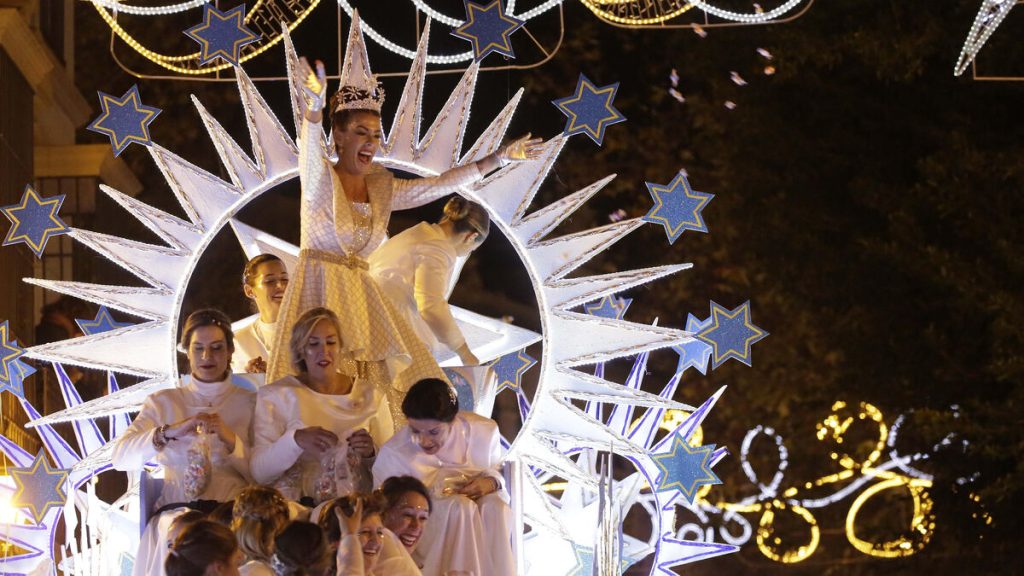 Making the most of the low-paced touristic season
As you may already have noticed through reading these first lines, Christmas is a long holiday in Spain. This means buying extra gifts for the kids and your loved ones, but also, a season where almost everyone is with their families, friends, or significant others at home having some hot chocolate and Polvorones. (And of course, leftovers from "Roscón de Reyes").
(Polvorones is a typical candy given around this time of year which is very tasty but messy, you'll get flour everywhere!). But that does not mean that there are few things to do in Seville in January! On the contrary, this has a lot of benefits that I will be mentioning in the following sentences.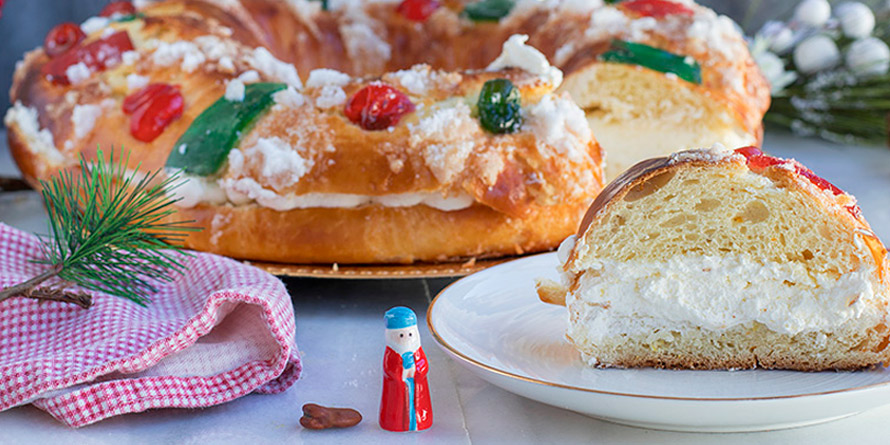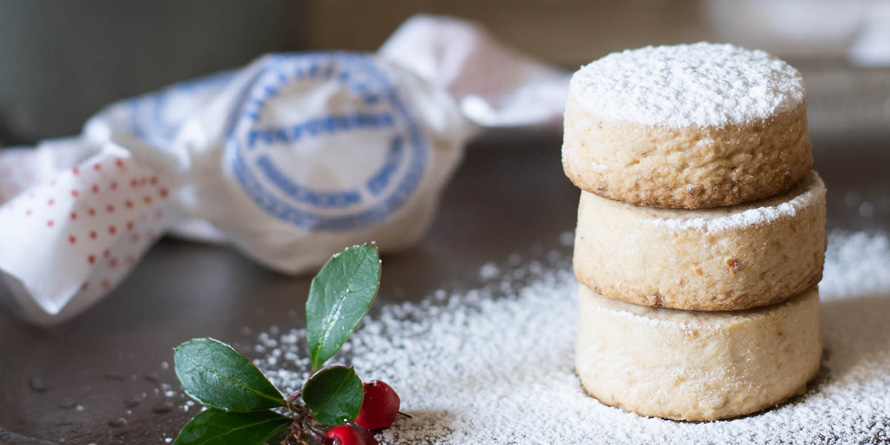 Monuments and museums are practically all for yourself
This is the season for you to get to know Seville without any hassle or massive queues in the main monuments such as The Cathedral of Seville or even The Alcazar. Enjoy a private tour while seeing and visiting no over-saturated monuments and sights of the city of Seville. It is a wonderful transition period between the big Christmas parties and finally everyone just going back to normal life.
Take this chance as well to visit unknown museums with incredible and relevant pieces of art in Sevillian and Andalusian history.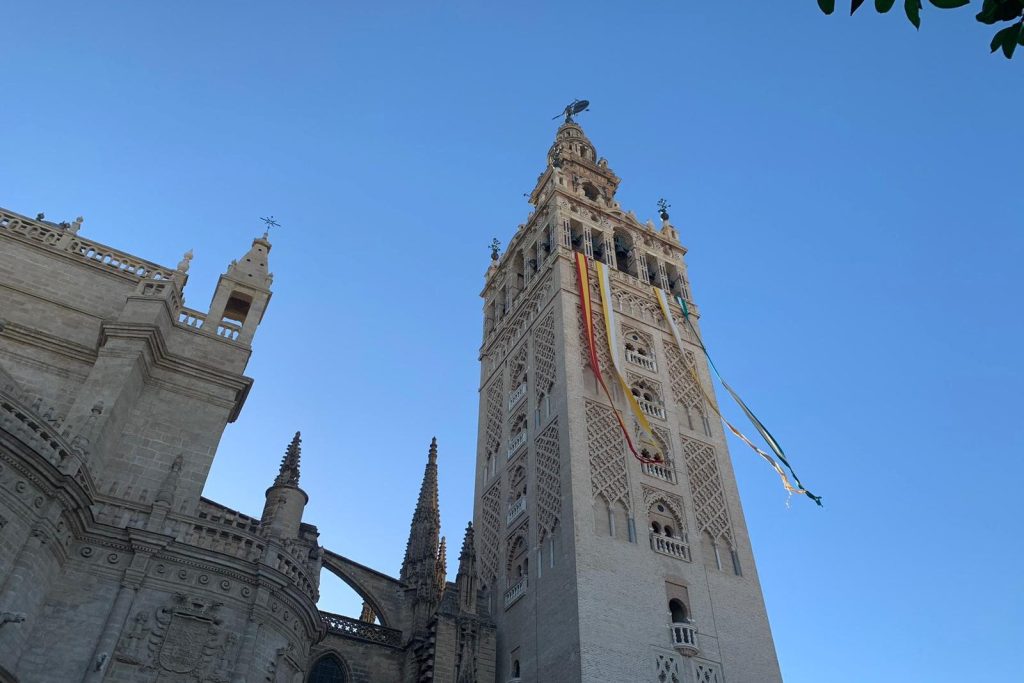 Browse the city through local cultural activities
The University of Seville and its Cultural Initiatives Center offer different spectacles showing not only flamenco dancing but also contemporary or even ballet. On the following link you can check their calendar with more information on these dancing exhibitions but also plastic arts expositions as well. If you got an arty soul and want to explore deeper Seville and its culture, this is a great option to check out.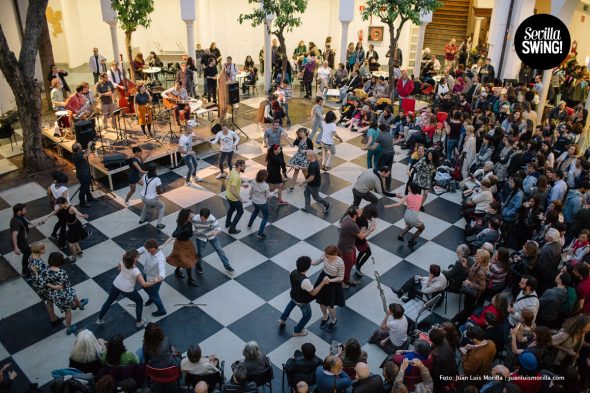 Relax at unreal Arabian-inspired baths at the heart of Santa Cruz
Deep into the Jewish Quarter of the city center of Seville, through the street "Aire" (Air) you will find the famous Arabian baths Spa. Holidays are indeed to relax! so how about truly pampering yourself through the amazing acclimatized pools, a relaxing massage, and finally having a cocktail at the rooftop of this marvelous place? Aire de Sevilla is the perfect place to take a break from your own holidays. An activity that it is always great to keep in mind when thinking about what to do in Seville in January 2023!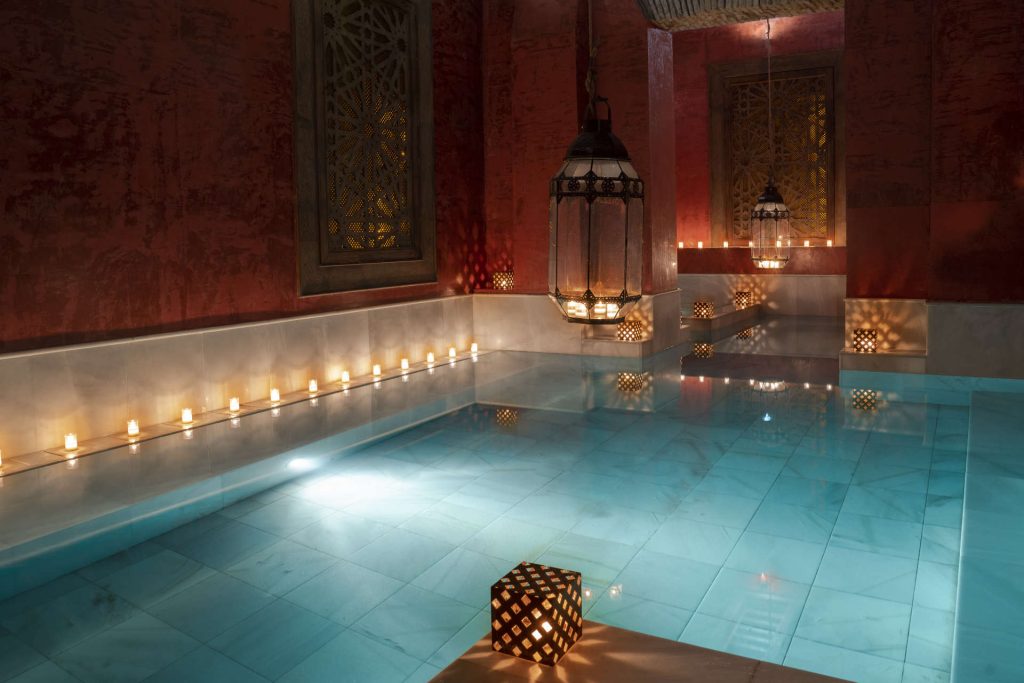 Release your inner artist with our workshops and other activities
Have you always wanted to learn how to do the basics of flamenco dancing or percussion but felt too shy, have been too busy or don't feel like being in a class full of people? This is your chance to let go and immerse yourself in very local activities at the hand of professionals, willing to give you the best experience at your own pace.
Do you fancy a rooftop walking tour, without the hassle of massive groups and having unique views for splendid pictures? Or how about some tasty traditional tapas with a flamenco spectacle at the end as a cherry on top?
Still, thinking about what to do in Seville in January 2023? Don't think twice and get to know Seville as a local will do.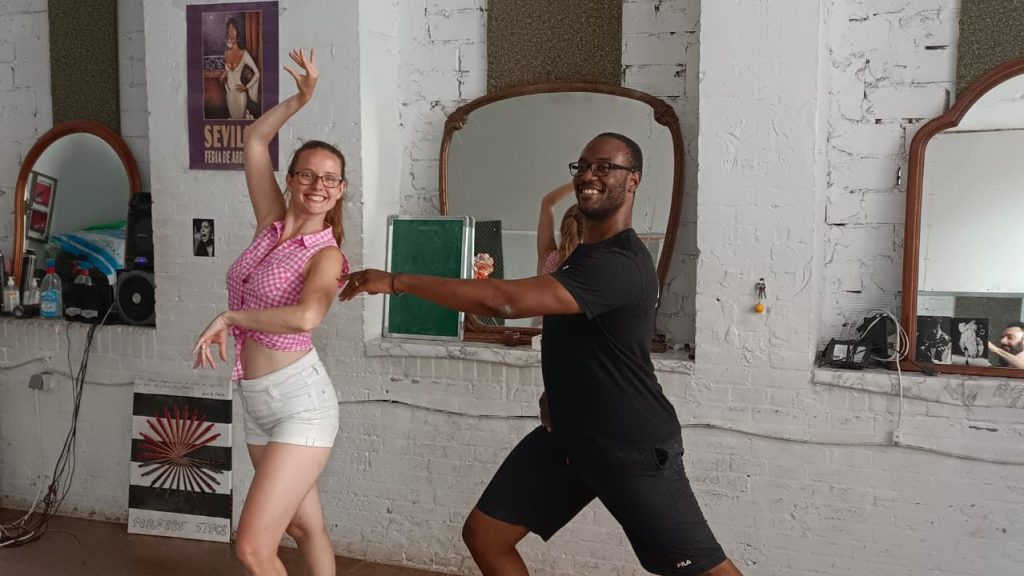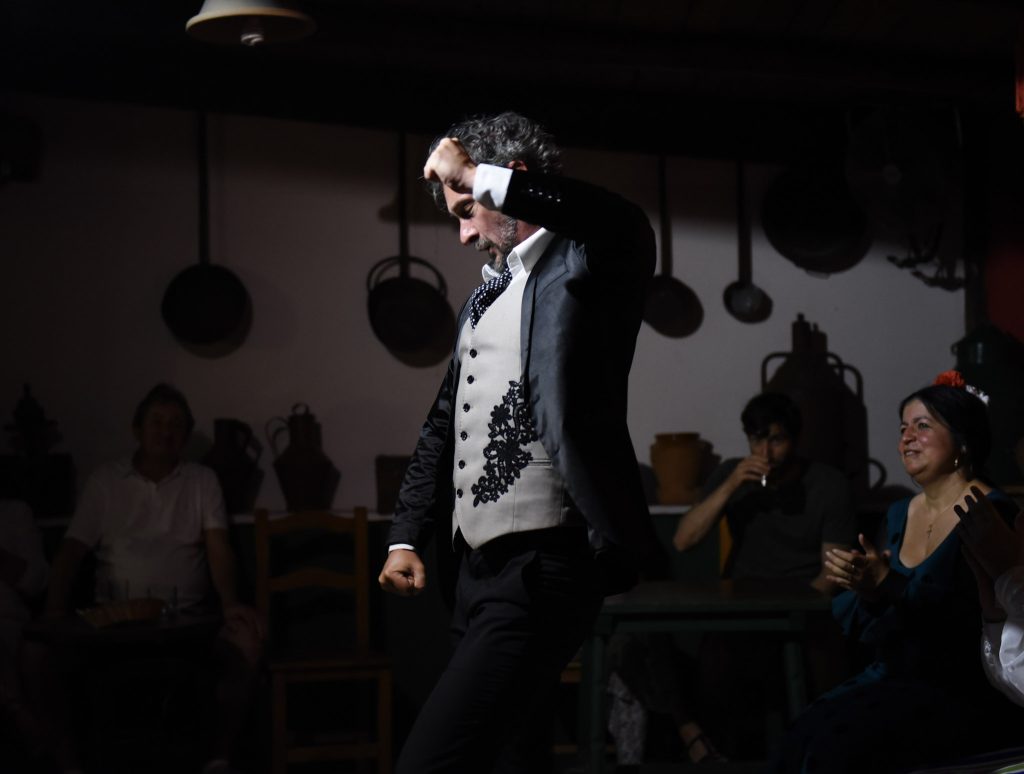 Traditional breakfast? Finally, the perfect weather to do so
This is a common question guides receive: where can I eat churros? do you eat churros every day? where are the best churros in the city? As a tradition, churros indeed are had as breakfast but not every day (They can be very heavy on your tummy especially if this is your first time trying them).
We usually have them in winter, in colder temperatures because of our extreme weather in Andalusia. That way we can get warmer very quickly! and of course, they are delicious. Every once in a while locals like to break the tradition of having toast, with olive oil and crushed natural tomatoes, and even ham. But it is true that in this weather it is preferred by locals to have churros.
It is definitely something to so in Seville in January or any other month of winter!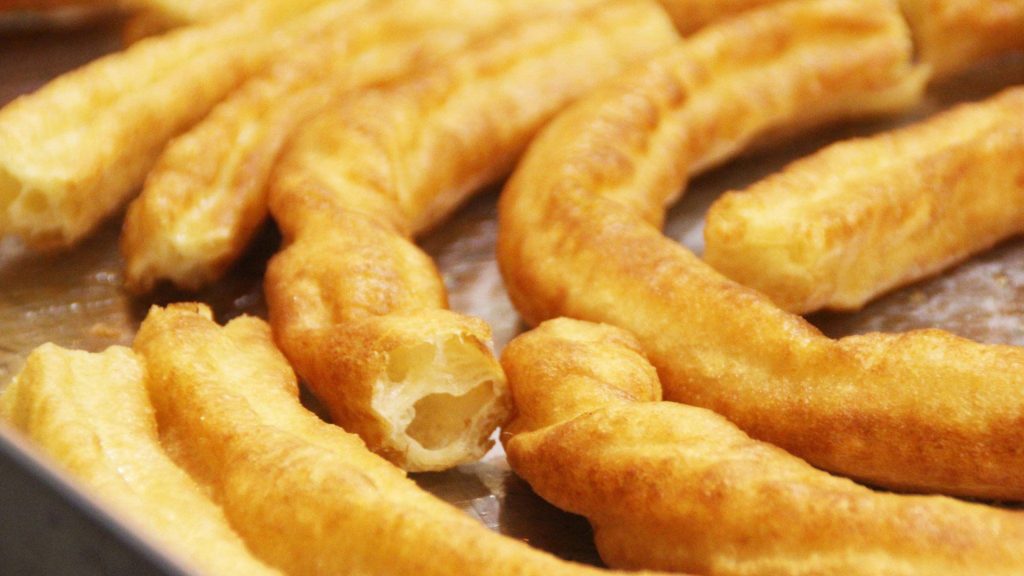 Enjoy cinema with subtitles!
It is a common misconception to think that in a city like Seville, you won´t find any theaters that screen movies without them being dubbed. More and more places are being conscious about the pending subject which is to learn English and you will find more options than let´s say 10 years ago. What is best about these theaters is that they won´t be overcrowded and you are going to be able to enjoy your movie selection quietly. Maybe a free morning or afternoon while strolling through the city you can sit down and enjoy a film with subtitles, which is a great way of learning Spanish as well!
Road trip anyone? Perfect for things to do in Seville in January 2023
If you are in Seville in January 2023 and are looking for things to do, how about a nice transfer to see for example the famous white villages of Andalusia? Have you always wanted to get to know more about Cordoba or even Gibraltar? Then this is the perfect time to do so.
We have kept in mind the best activities to do in January in Seville 2023. Things to do just as a local will but also as a visitor; to see the upside of a non-touristic season and all the great perks it has with it.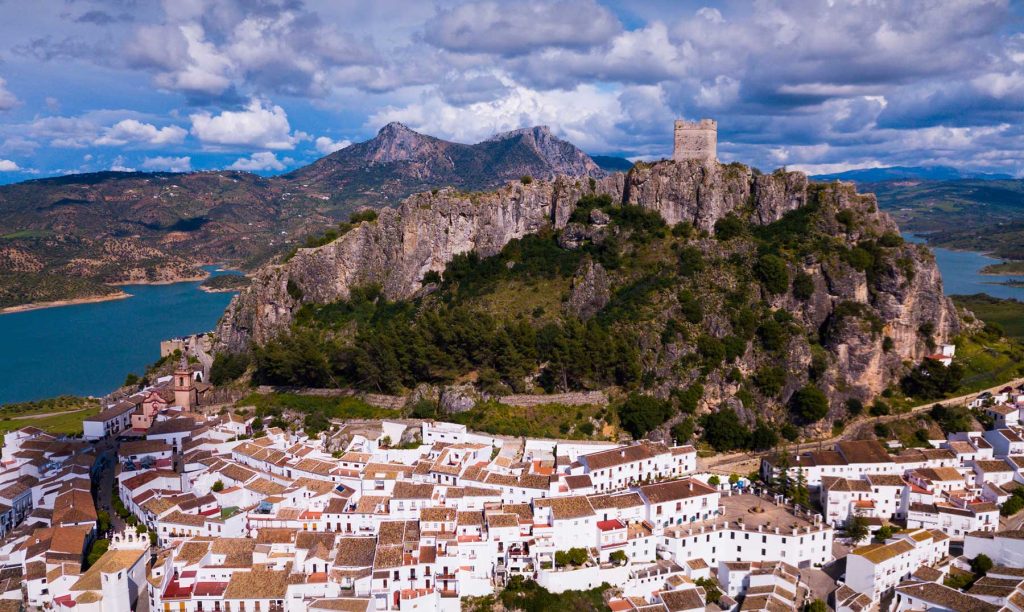 Now that we have covered the question "what to do in Seville in January 2023?", how about you contact us for all the information you need to have an unforgettable and relaxing holiday in January? Let us know what you think in the comments below!