Not everyone has heard of Chefchaouen, but for those that have, it is definitely high on their bucket list of places to go in Morocco. Chefchaouen, otherwise known as the blue city, is set against the rugged backdrop of the Rif mountains. This serene, dream-like combination makes it the perfect place to visit on a day trip from Spain, or longer. And here are our five best things to do in Chefchaouen: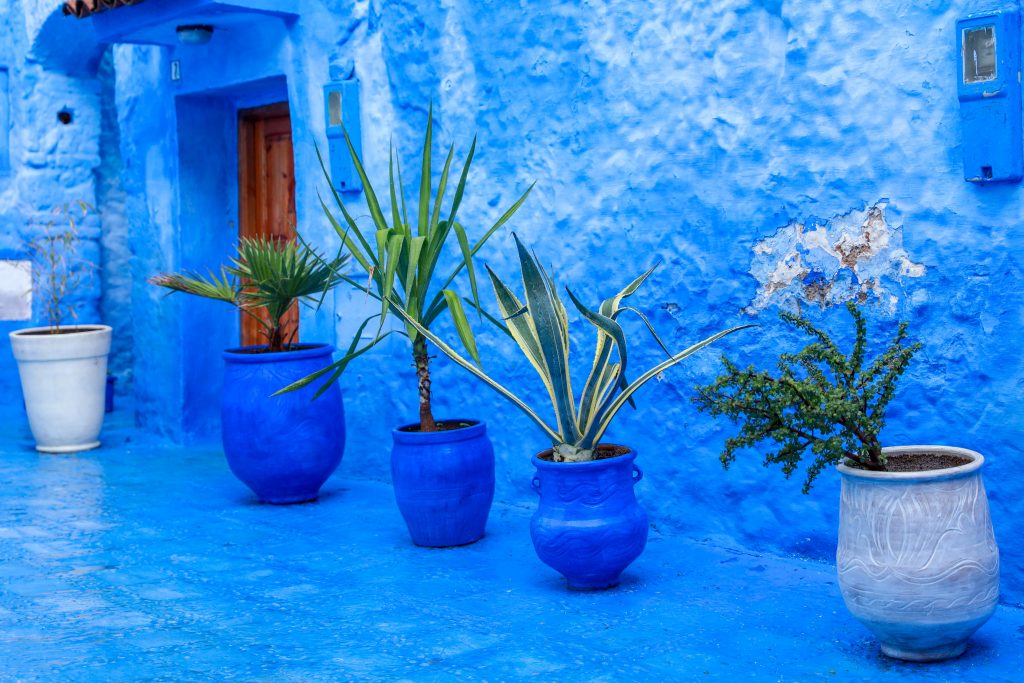 Eat
Of course, food is never far from any must-do travel list, and Morocco boasts incredible dishes filled with flavour. Tagine is the most iconic, just as much for the dish that contains it as the food inside. As the waiter arrives you can't help but hold your breath for the grand unveiling of your delicious sizzling plate. On a trip from Spain to Morocco you can pick one of Chefchaouen's many restaurants (preferably with a view) and see for yourself. We also love the street food, fresh orange juice or Kalinte (a flavoursome chickpea flan). A must-try here is also the goat's cheese, soft and creamy, and available in markets and restaurants! Yum!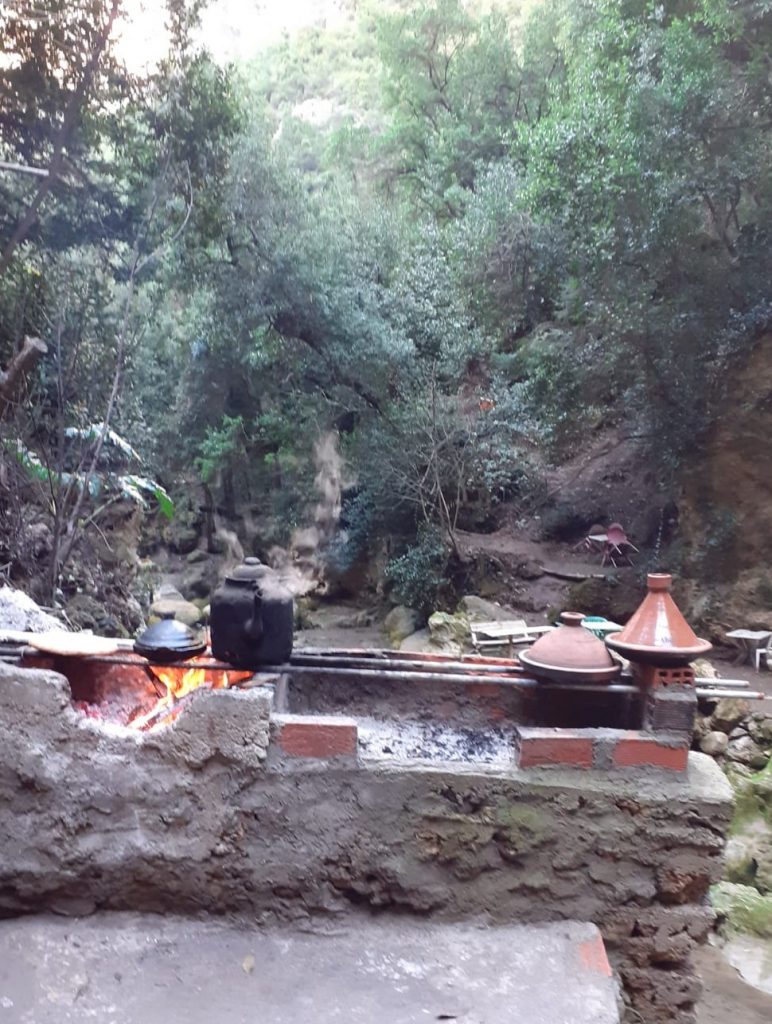 Relax
It's hard not to here. If the blue-washed colours walls don't put you into a state of flotation as you navigate the city, then one of the lovely cafes will. During the day head to Ras el-Ma, a traditional washing point on the city's river-like water spring that for small waterfalls in the city. Stop for a moment, enjoy a mint-tea or local coffee and listen to the water flow. Retrace the water's path upstream to discover the blue hobbits door into the mountain. If you fancy, check out the Ethnographic Museum of the city. In the evening head to the main square, Plaza Uta el-Hammam, and enjoy the bustle. You might even catch some live Berber music or another street performance.
Shopping
Visiting Morocco and leaving without a colourfully woven carpet or beautifully smelling soap is not likely. Visiting Chefchaouen on a trip from Tangier and leaving empty-handed is almost impossible. Every alley in the medina is filled with local offerings. Each seemingly so different from the last and deserves your attention. The calming effect of the city lingers in the bazaars, in other cities in Morocco it is not uncommon to feel a little pressured while shopping. You may hear 'Just come inside', or 'good price for you'. In Chefchaouen, don't worry, browsing will not prompt unwanted attention. Take a peak, feel the fabrics, smell the leathers and even try the oils. The local farmers market is on Mondays and Thursdays.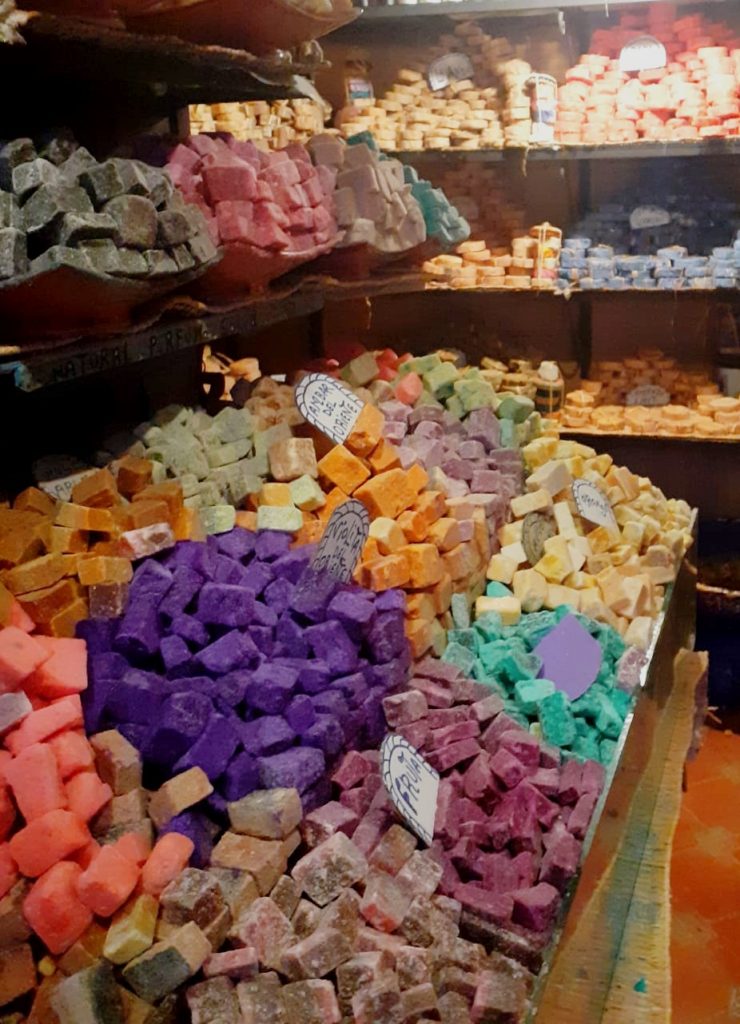 Riads
Each riad is filled with the burning smell of incense. Each chair splattered with a dose of gentle colours, joined together with beautiful embroidery. This has to be on our list of the five best things to do in Chefchaouen! Moroccan hospitality is not an exaggeration. It will take all of four minutes before you are ushered to a chair and served a mint-tea. Be careful, an invitation to food could take a few more hours. There is somewhere for every budget from cosy hostels to the irresistible Riad Lyad. Make sure to head to their roof and soak up the blue surroundings, or really treat yourself in their spa.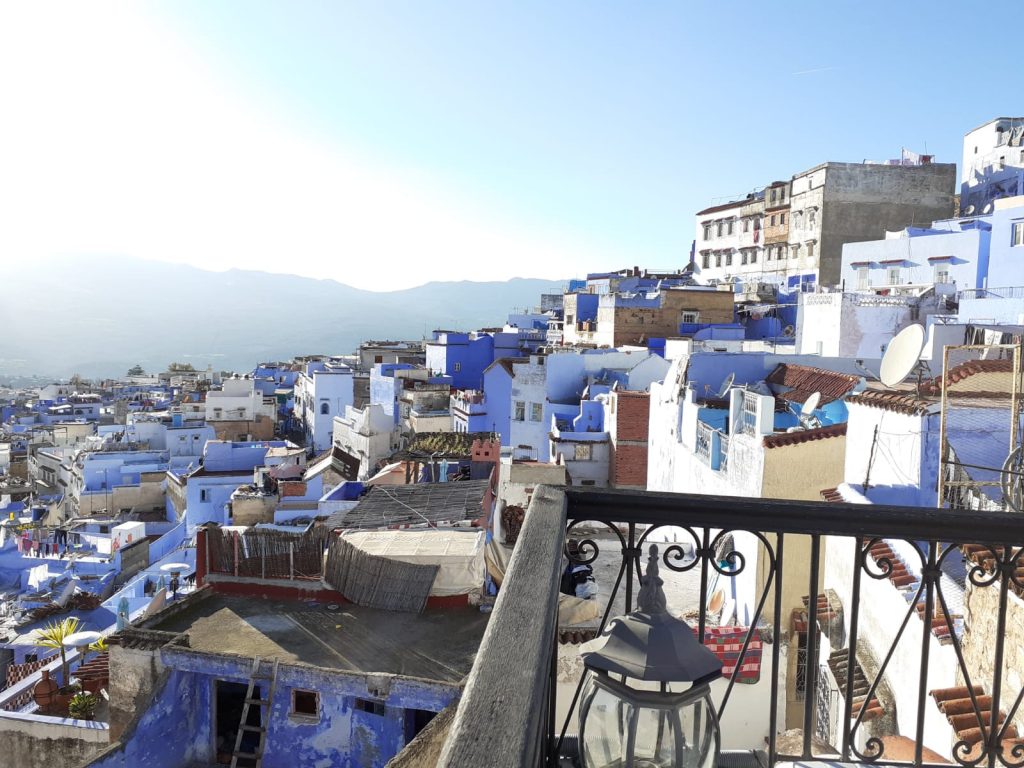 Mountains
To complete our five best things to do in Chefchaouen it has to be the mountains. Anytime you raise your head in this city you will be hit with their outline, spraypainted into the skyline like an advert made just for you. Solely enjoy the morning views as the cloud rise, or for more there are ample hiking trails leading up and over the city. If you do spend the night, wake up and head to Akchour. Follow the windy path, across streams and rocks, past lovely little make-shift bars offering hot mint tea and treats to help you on your way, before you reach the lush waterfalls.