The whole point of travelling is to discover new places, new cultures and new ways of life. While that is probably one of the best things there are in life, it also means that we usually don't know where to go, what to do and how to do it; Therefore, we just stick to what we're used to, but unfortunately that's not always the best way! A little help, a few hints, a couple of suggestion from locals and insiders can often make the difference. So here are the top 7 mistakes tourists make in Seville. A quick read on 7 things you should avoid to best enjoy the city!
7. Ordering Sangria and Paella
Our first mistake out of the top 7 mistakes tourists make in Seville is about the most important thing: food! When people think of Spanish food and drinks, people usually think of a good plate of Paella and a glass of Sangria! Sure, both are delicious, but Spain is vast and very rich, each region has its own specialty. In this case, paella is a specialty of Valencia, on the north-eastern coast of Spain. In Seville you might find some good Paella, but it's not the best thing you could have, it will be far from the proper, delicious thing that you would get in Valencia, and worst of all, you're bound to eat it in a tourist-trap sort of place, because those are the only places that will cater to tourists looking for paella. Now, there's a quick fix for this, paella is from Valencia, but all over Spain you can find Arroz del dia, the rice of the day, and that is something quite similar to paella, everyday the recipe changes, but the main idea is the same: delicious fluffy rice with a bit of everything!
The second mistake most tourists make in Seville when ordering in Seville is ordering Sangria. Once again, you will find good Sangria, but you will pay it way too much, you will immediately signal to everyone that you're a tourist and you will be missing out on the real specialty. People actually drink tinto de verano while out for a drink. Tinto de verano means "summer wine" and it is a delicious drink made of red wine of lemon, very very refreshing. So, sure, if you are really craving Sangria, go ahead, but if you want to have the local experience, tinto de verano is the way to go.
Now, if you want to have the real local experience, you definitely should consider going on a tapas tour, you will get the opportunity to learn all about Seville's specialties with a local experienced guide!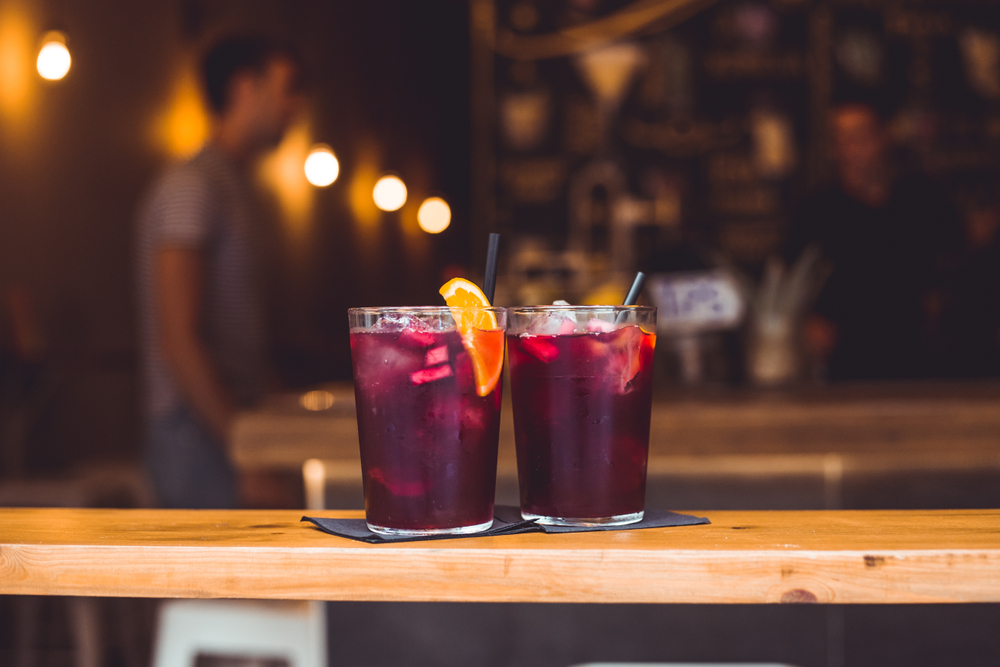 6. Missing on tapas bars by only going to restaurants
While you probably often appreciate a good restaurant at night during your holidays, you might wanna break the habit in Seville and head to the bars instead! This is one of the biggest top 7 mistakes tourists make in Seville. The bars here offer a vast array of delicious dishes in the form of tapas, small plates to be shared among everyone. If you wanna know more about tapas and the tapas culture you should definitely check out our guide: Top 5 Best Tapas Bars in Seville. Locals usually dine this way, sharing a tapa after the other with a few drinks. This way you will get the vibrant atmosphere, the company of the locals, the drinks, the best food and a hell of good deal, eating tapas is usually quite a bargain!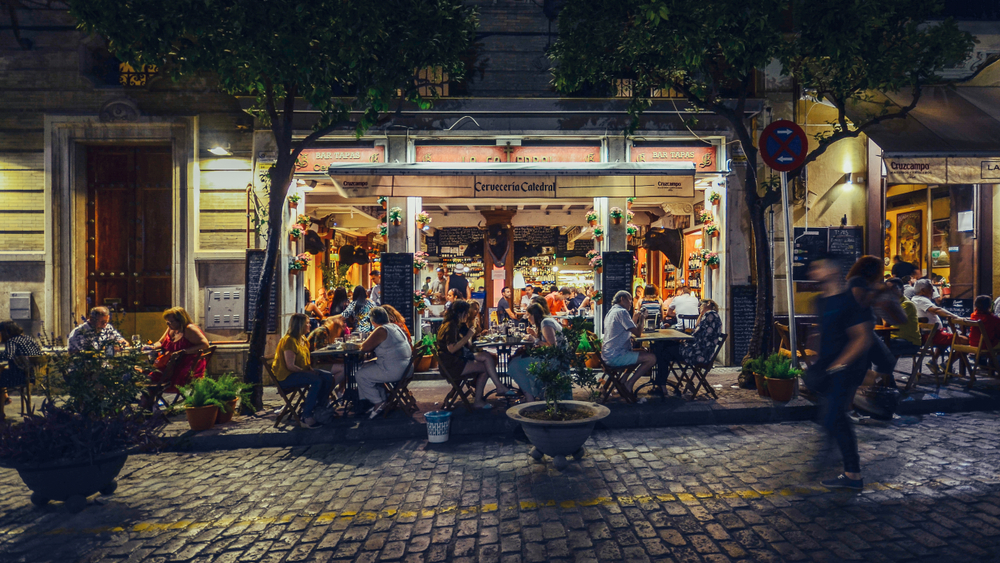 5. Trying to eat too early
One more thing you need to know when eating out in Seville, definitely one of top 7 mistakes tourists make in Seville, the dinner starts at 8.30 and restaurants and bars usually start to fill up around 9! Don't even try to order food at 7.30, you will be told that La cocina esta cerrada, which means "the kitchen is closed" (if you'd like to learn more useful Spanish sentences, you can find lots of tips here). For the same reason, you will be able to eat until much later, midnight during low-season weekdays, and often until 1 am during summer and weekends.
The reason for these odd schedule differences between Spaniards and the rest of Europe actually lies in History. Franco, the dictator that ruled Spain between 1936 and 1975, was quite close to the nazi regime and therefore, to make exchanges between Spain and Germany easier, chose to shift Spain to the same timezone of Berlin, from GMT+0 (Greenwich time, like London or Portugal) to GMT+1, or CET, Central European Time (like Berlin, Paris, Brussels or Rome). This means that during some periods of the year in Seville, the sun won't rise until 9 am. Now add the shift made for daylight savings to the fact that Spain is in the wrong timezone, this means that Spain, in summer, has a two hours difference with its "natural" clock. Through these changes, Spaniards didn't change their habits, they kept the sun as their reference and kept doing things at the same time according to the position of the sun in the sky. After all, it's not the people who do things at an odd time, it's the clock that shows an odd time! Pro-tip: you can learn plenty more on Franco's regime and the civil war on our Off the Beaten Path Tour.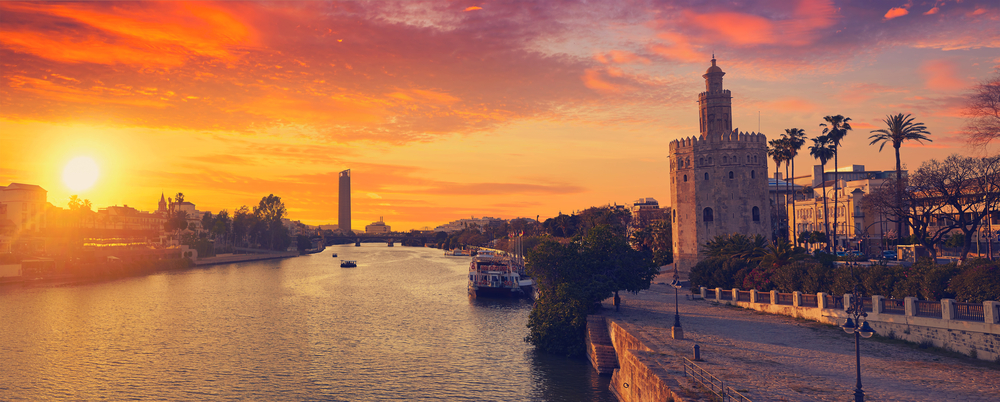 4. Not having cash on hand at all times
Our fourth mistake out of the top 7 mistakes tourists make in Seville is not having cash with you while in Seville! Indeed the transition to a cashless society hasn't really gained momentum in Spain yet! So try to always have cash on you. Most places do accept payment by card, but not under a certain threshold amount. At the same time, be careful where you withdraw your money from, most ATMs will charge a fee, but a few won't. Before you leave your home country ask your bank where to find the most convenient ATM locations. Lastly, if you have to exchange currencies, be wary of currency exchanges in the city center on Avenida de la Constitución, they do not offer a good deal. It is often much better to have your own bank at home provide you some € before you leave. 
3. Not being careful at street crossings and walking on the bike lane
You know how there are some things that should be in a certain way and not in any other? Things that are not an opinion? Like driving? Well, driving is quite a lot like an opinion in Andalusia, especially red lights, especially according to taxi drivers. Be careful when you cross the street, some drivers are a bit reckless! It's not anything like India, but still, you want to be more careful than usual!
If you like not being run over by a car but you also like not being run over by a bike, then be also careful about bike lanes! Seville has over a 100 km of bike lanes, while most of these are colored green not all of them are, in the city center they're usually delimited by little round metal markers which are not so easy to spot. If bikes seem to want to make their way where you're walking and repeatedly ring their bell at you, then you're probably walking on a bike lane. A good way to discover the city while using those bike lanes is to book a bike tour! Seville is definitely the perfect size and the perfect city to be explored by bike!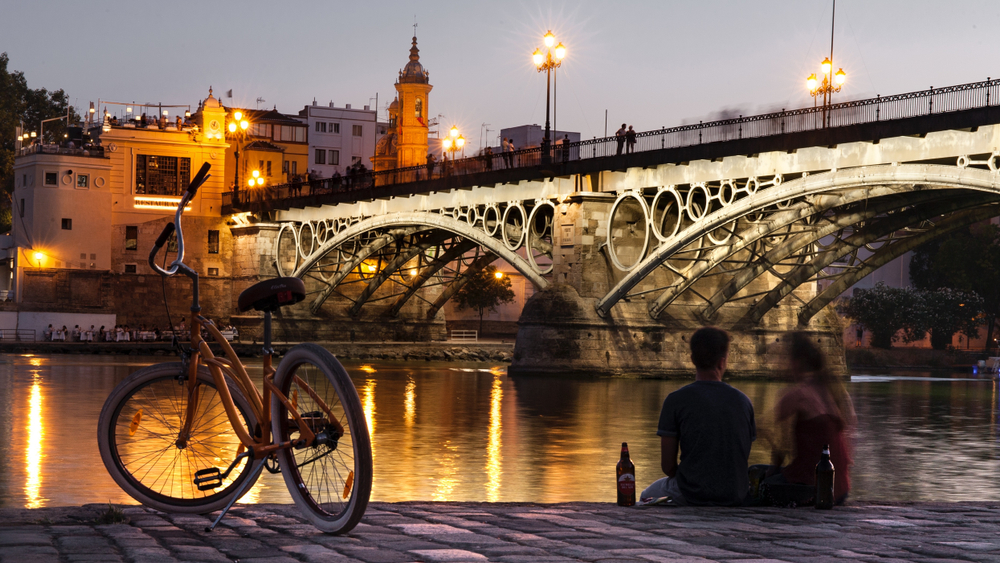 2. Planning to visit during the afternoon in summer
Summers can get impressively hot in Seville, which is, after all, the hottest city in Europe. While this offers the opportunity to see a very peculiar lifestyle: siestas, desert-like feeling in the middle of the day, long crowded evenings, squares bustling with people, it also makes it impossible to visit the main landmarks during the afternoon, with temperatures well exceeding 40C° (105F), one of the biggest of the top 7 mistakes tourists make in Seville is to visit during the afternoon. It is strongly unadvised to visit between 1 pm and 6pm, not only for your comfort but also for your safety. Copy the locals, take advantage of the cool mornings hours, take a long siesta during the afternoon and take advantage of the evenings and its atmosphere. Oh, and remember to drink plenty of water! For more tips on how to handle the heat check out our beginner's guide to handling the heat in Seville.
Another option is to set off to cooler places, get closer to the Ocean. You could consider, for instance, a day trip to Cadiz, or a day trip to the beautiful beaches of Southern Spain, escape the hustle and bustle of Seville for the beaches of Andalusia, see the Roman ruins of Baelo Claudia and relax like a real Spaniard.
Lastly, you could consider some indoor options, such as Flamenco dance or percussions classes, you'll meet the locals and get a glimpse of Flamenco behind the scenes!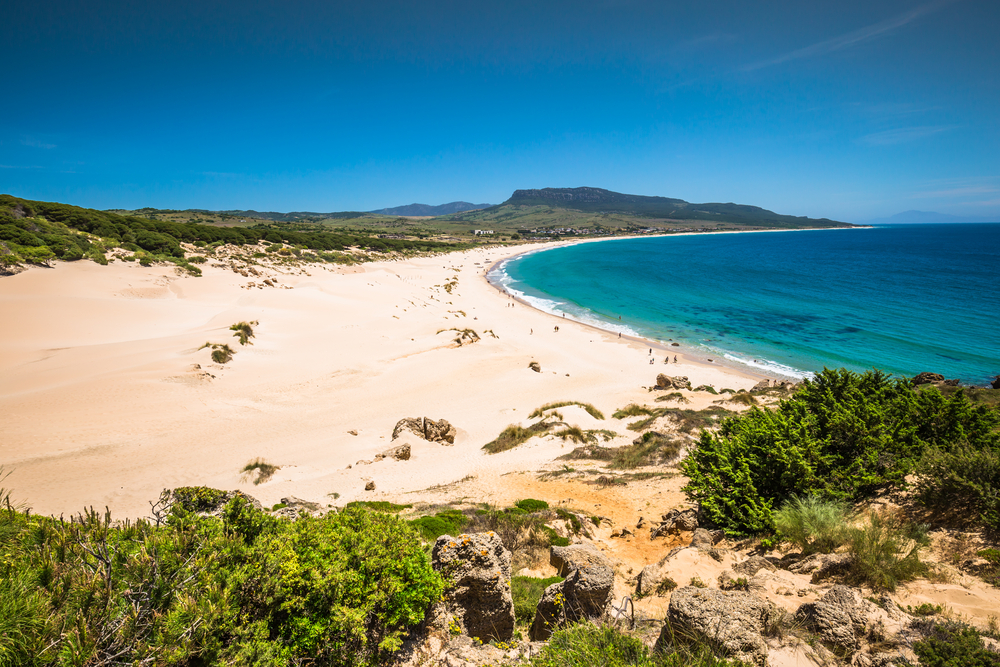 1. Forget to book your visit to the Alcazar and the Cathedral
Another option is to visit either the Cathedral, which feels quite cool thanks to its thick walls or the Alcazar, which also offers some rest from the heat thanks to its beautiful gardens and water fountains! If there's one thing not to be missed in Seville, it's the amazing Real Alcázar, the royal palace built in mudéjar style, a mix of Catholic and Muslim elements of arts and crafts that is unique in the world. The palace features colorful chambers that seem to come out of the tales of One Thousand and One Nights as well as lush gardens, sunny patios and gorgeous water fountains! The biggest of the top 7 mistakes tourists make in Seville is definitely to not book your tickets for the Alcazar and the Cathedral in advance, simply because they sell out quickly, and the few that don't can only be purchased after queuing for hours in the sun!
To fully take advantage of this unique place we strongly suggest to book a private guided tour, which combines both and is the perfect opportunity to learn about the city's rich history and cultural heritage. Situated right in the very center of the city, both the Cathedral of Saint Mary of the See and the Royal Alcazar Palace are sights you cannot afford to miss when traveling in Seville.
During the tour, you will get the chance to witness the world's biggest Gothic Cathedral, the spectacular art collection that it houses and the tomb of Christopher Columbus. Next to the cathedral, you'll find the awe-inspiring Giralda the bell tower that offers magnificent views over the city.