Christmas planning is always a bit of headache because of the whole pressure of having a special time. Not knowing many people in Ethiopia I was kind of prepared to spend very normal Christmas traveling around the country but then I started meeting people, making friends and Xmas was just as nice and Xmas-like as the other years.
Then the challenge of the New Year´s Eve was coming. But an Ethio French Italian rider that I just had met in Addis suggested that we traveled together to the Bale mountains and the Langano lake. Somebody said that interruptions are the best part of a trip and this could not be more true in my case. I met Carlo the 3rd day of my stay in Addis when I was desperately looking for somebody to fix my bike. The bike just refused to start after being sent by air and taken out of the heavy crate. Carlo actually did not fix it but we became friends and traveled together riding through all those endless yellow and green fields for 10 days, taking  one breathtaking road that would lead us to another one, receiving all those sweet smiles from villagers that were sharing the same road with us, on foot or even bare foot! It was a journey through roads, smiles and fields.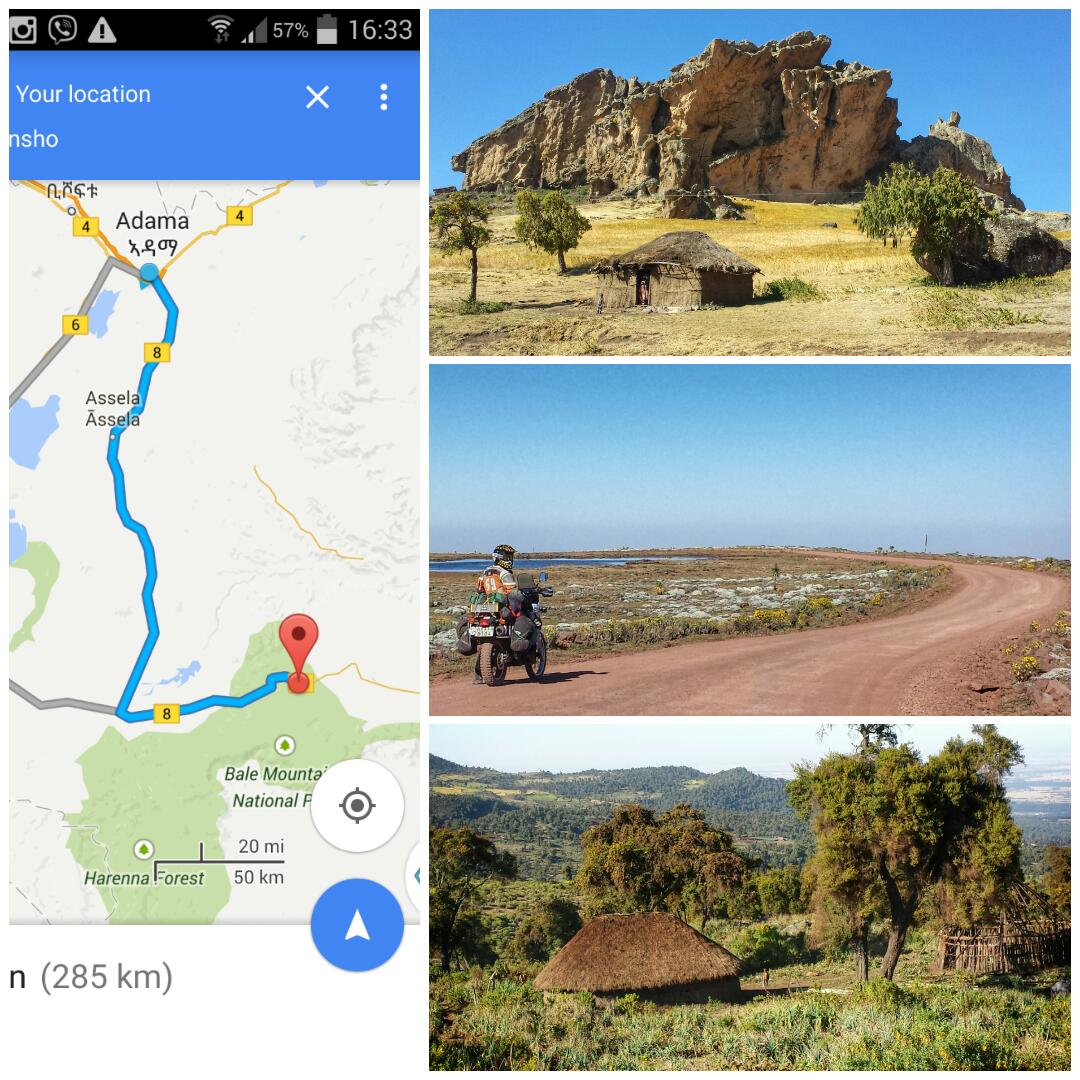 The end destination or the highlight of the trip was the famous Bale mountains and Saneti plateu. The landscape was surreal, as if Iceland in Africa and the weather very cold so cold that every seasoned traveler I had met warned me about how cold it could get at night. But again the presumably not that special Langano lake is what caught me with her magic. If the lakes were to fall in love with that would be the one for me.